Article
New College Supports Daughters for Life Foundation
A father's loss sparks a worldwide initiative that's now a part of New College.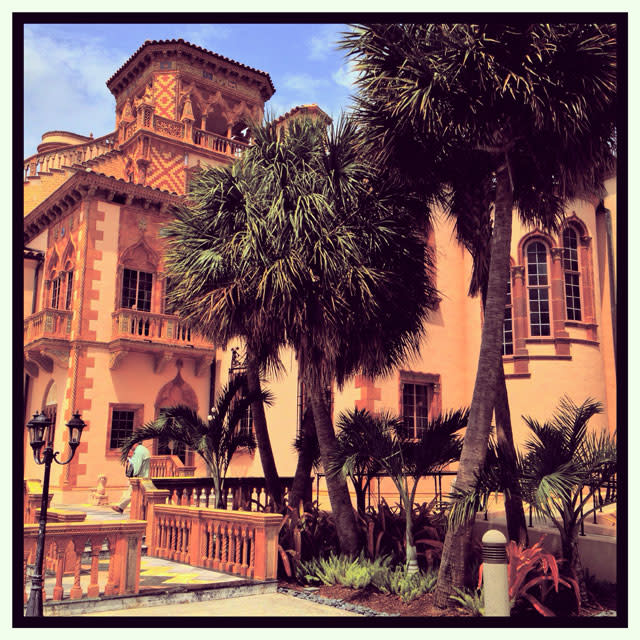 Imagine the horror of watching three of your daughters and your niece die in front of you, killed by an Israeli tank shell hitting your Gaza Strip apartment. Then imagine somehow having the strength, the faith and the heart to create out of that horror something that could change other young women's lives—and perhaps, the world.
That is the story of Dr. Izzeldin Abuelaish, a three-time Nobel Prize nominee who lost his daughters to that shell in 2009. Abuelaish had already spent years working toward Middle East peace; as the first Palestinian physician to be granted privileges to work in an Israeli hospital, he was known for treating patients from both Gaza and Israel. The tragedy of his daughters' deaths led first to his bestselling book, I Shall Not Hate: A Gaza Doctor's Journey, and then to the creation of the Daughters for Life Foundation to provide hope and education to women of the Middle East, no matter what their religion.
Now there is a Sarasota connection to Daughters for Life. After Abuelaish spoke here last February as the guest of the Herman and Sally Boxser Diversity Initiative and Embracing Our Differences, New College became one of the colleges supporting the foundation's goals by agreeing to place up to 10 female students from the Middle East here each year (depending on the community assistance received to provide the needed scholarships).
Abuelaish, who teaches at the University of Toronto, early on realized the importance of education for young Middle Eastern women. "These girls, who were deprived of choices, who didn't even have notebooks, used to come to me," he says. His daughters would ask him to help, and, to honor their wishes after they were gone, he says, "The idea came to me 'what can I do to make something good'" out of their deaths. "It's time for girls and women to have the right role in this world, and that can be achieved through education. I am fulfilling my daughters' message; they are making a difference in the world," he says.
Locally, Judge Charles Williams became involved with Daughters for Life after hearing Abuelaish speak, and, along with Diversity Initiative founder Dan Boxser, New College president Donal O'Shea and others, is working to organize the financial, moral and social support the New College students (to be admitted in the fall of 2014) will need to graduate.
"This benefits not only the young women, but New College and Sarasota," he says, "because we are working to make Sarasota a more diverse community. One of the core reasons we have a liberal arts college here is to benefit the students with a chance to interact with other cultures."
The momentum for Daughters for Life is continuing elsewhere, too, says Abuelaish, with students enrolled at such colleges as Oxford Brookes University in The United Kingdom and Emmanuel College in Canada. "In 2011, we gave 25 awards to newly graduated girls," he says. "In 2012, we gave 50. This year we are planning to give 70. This is keeping my daughters alive; I can say to them that I am doing my part. No one can do everything, but we each can do something to make the world we want."
To learn more about the New College – Daughters for Life Community Initiative, call (941) 487-4800 or email [email protected].
Click here to read our 2013-2014 giving register.