Article
Team Members
The Patterson Foundation's Legacy of Valor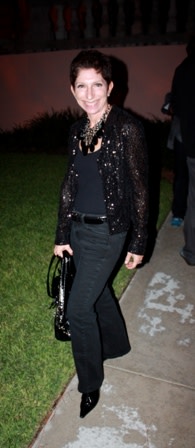 Sarasotans are excited about the Patriot Plaza amphitheater at Sarasota National Cemetery com-ing next spring—a striking, art-filled model for other veterans' cemeteries across the country. In anticipation of its dedication, The Patterson Foundation has been working with a host of community organizations to spearhead a yearlong Legacy of Valor campaign.
That campaign has three purposes: to honor veterans and their families, inspire patriotism and embrace freedom. But the way that mission is accomplished will vary from group to group. The Ringling Museum of Art, for example, will exhibit Witness to War, a collection of World War II photographs, while the Sarasota Military Academy will place remembrance wreaths on every grave at the cemetery.
"The Patterson believes we can have impact with a lot of layers," explains foundation president and CEO Debra Jacobs. "So we reached out to the community, having as many as 150 meetings, to create these partnerships." The organizations come up with their own ways to serve the theme; the Patterson helps to share the story. "Our goal is to help them [do] things they wouldn't have had the space or the energy or the support to do" without the foundation's aid, Jacobs says.
The public can engage in a number of ways, from volunteering to just learning about the groups involved, from the Venice Museum and Archives, with its ties to the Kentucky Military Institute long based in Venice, to the Military Officers Association of Sarasota, which is working to teach flag protocol.
"Do I think the whole word is going to behave differently [because of Legacy of Valor]?," asks Jacobs rhetorically. "I don't know. But people will plug in."