Article
Only in Sarasota: Tim Seibert-Designed Home, Lido Shores
This month: A Tim Seibert-designed Sarasota home.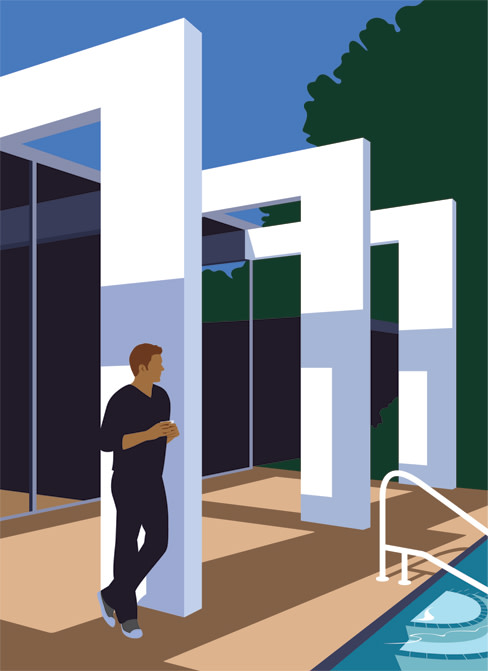 On a Sarasota Architectural Foundation tour, John Pirman came across this striking modern home. "There are so many gems in this town that are hidden behind walls, and this Tim Seibert-designed house is a perfect example," he says. He and his companion on the tour agreed it was one of the architect's best creations. With a classic, symmetrical floor plan, "It sits on the bay like a temple," Pirman says, with bold buttresses that direct attention to the sky and water.
See more "Only in Sarasota" illustrations here.