Article
April 2013
Top sunglass trends, best food trucks, inspiring landscape designs, dolphins in danger.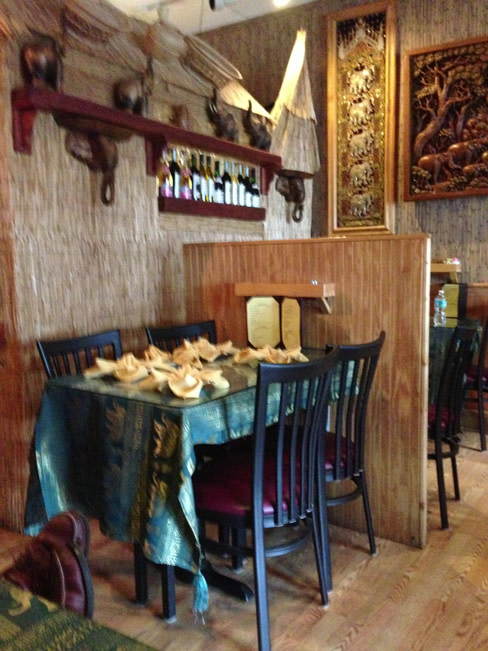 FEATURES
Cooper Levey-Baker takes to the open road to track down the best of food truck cooking.
Web extra: See an interactive map of the roadside food trucks.
This nearby island is home to amazing wildlife, fascinating history, windswept beauty--and one man who cares for it all. By Beau Denton
Web extra: See a slideshow of historic photographs of Egmont Key.
Award-winning writer Craig Pittman tells the sad story of local legend Beggar the dolphin, whose interaction with man proved fatal.
Web extra: Remembering Beggar: See locals' videos of the dolphin in action.
Spring's bold new sunglasses make an outsized style statement.
When Tony D'Souza signed up for a class to carry a concealed weapon, he never dreamed what would happen next.
DEPARTMENTS
The truth about Flipper. By Pam Daniel
INSIDER
The latest scoop, including the new Florida Wine and Balloon Festival, Carol Tisch's outdoor design finds, Kay Kipling's top tickets, Carol Tisch's outdoor design finds, Who's In Store: Diana Allaman of Tortoise and Pearl, one hot dish from Judi Gallagher, an interview with new police chief Bernadette DiPino, In Town: playwright John Guare, Sarasota Film Festival executive director Tom Hall's top picks from this year's lineup, and Bob Plunket's Home of the Month.
Trust Mr. C to come up with a scheme to cash in on the growing baby boomer market.
Veronica Pastore finds funny cat videos and true love at ARC's Best in Show Gala.
Style blogger Heather Dunhill shares looks and loot she loves.
Web extra: Get tips from celebrity makeup artist Stephen Moleski about the right way to conceal those pesky undereye circles.
Ilene Denton spotlights great new landscape architecture, standouts from this season's showhouses and top real estate transactions.
Help for adults with autism, 10 tips for boomer brains and more. By Hannah Wallace
FOOD AND WINE
John Bancroft enjoys cocktails, caviar and a whole new ambiance at the Ritz's reinvented restaurant, Jack Dusty. Plus: baker Leigh Growney of The Short Giraffe, a good deal at Sage Biscuit Cafe, what you can expect at this year's Florida Winefest, Judi Gallagher's foodie news and Sarasota's best grouper sandwich.
ONLY IN SARASOTA
For illustrator John Pirman, the perfect outdoor spot is the bayfront terrace at Ca d'Zan.