Article
Party Girl
Our Party Girl, Veronica Pastore, hits Designing Women Boutique's 10th anniversary gala.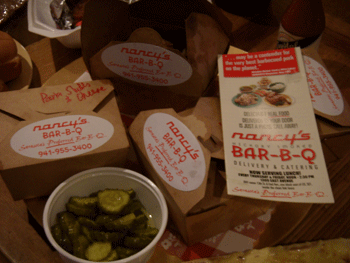 What impressed me most, in an extremely impressive evening, was that the attendees at the Designing Women Boutique 10th anniversary gala genuinely enjoy each other's company. So often at such events, if the people in the room even know each other, that's about the extent of their relationships.
But at the Designing Women Gala, the women were actually friends. I recognize it because I know it—the affability that comes from building something together, rather than just sitting in a few committee meetings. Since their eponymous boutique is almost entirely volunteer-run, it's clear the women behind it have put in a lot of hours together.
Case in point: Louanne Roy and Susan Kasow. These two, who both volunteer for the boutique's estate division, appear together in every photo from the event. Because they just like each other, goshdarnit. While mingling over cocktails in the courtyard at Michael's, I asked Louanne about her fabulous glittering gown (full-length, vintage blue sequins, from Posh on Palm) and was immediately engaged with her and Susan, who told me her favorite thing about volunteering with DWB is "the camaraderie, the great bunch of women I get to work with."
She must have also been referring to Ida Zito and Chris Sancin, equally decked out and delighted with the glamorous evening. Near the silent auction items, I overheard one woman insist, "I am not going overboard this year." After seeing the auction packages, including the "50 Shades of Grey" basket containing fur-lined handcuffs, several bottles of wine, and all three books in the racy trilogy, I could understand her need to restrain herself, especially when side-by-side with one of her besties.
Even the event chairs gently ribbed each the way only friends can do, with Margaret Wise tossing off a quick zinger in her Southern drawl when Carol Phillips stumbled over Margaret's name on stage. My second favorite accent of the night, after Margaret's, was, naturally, DWB founder Jean Weidner Goldstein's darling South African one.
Emcee Carolyn Michel hyped the crowd for 15-year old "singing sensation" Maria Wirries as well as a fashion show and performers from Circus Sarasota. Maria was adorned as a snow princess and performed a Disney-esque version of Most Wonderful Time of the Year that was a little too saccharine for my taste, but the fashion show, featuring a number of our small city's well-known women rattling down the runway, was just edgy enough. Some of the most entertaining were Loren Mayo, dressed like an adorable dominatrix in a corset and studded choker, and ABC7's Meredith Garafalo, dramatic as ever. Homegirl looked especially hot in her second number, a strapless va-va-voom red gown with a built-in bustier and cutout side—she rocked it like a pro.
The two young male circus performers were simply amazing. Shirtless, covered in glitter, and perfectly muscled and toned, they arrived on the runway and advanced towards one another in a slow, sultry way. Then the one with the slightly broader chest climbed on the barely slimmer guy's shoulders, locked hands, and ever so slowly and steadily lifted his entire body and finally his legs into a V-shape midair (if you wanna see a quick version of their performance, visit my profile on Lightt, my favorite new social network).
After some more fashion, another song from our Disney Princess (TM), and event committee member Vicki Hornberger taking the stage for a second time as some kind of interpretive-dance-loving snow queen, I was ready for dinner. And it was very cool that Michael's had a nice vegetarian option for me. Props on ya stuffed mushroom, MOE.
I felt lucky to be tucked in at a table with some of the gals from Designing Daughters, DWB's philanthropy arm for the younger set, including Nikki Taylor and Jane Thompson, as well as their mothers and some friends. Not all orgs are created equal, and following such a lovely dinner with these ladies, I'm pretty much convinced that the DD are the type of people I want to be around. They love their food (dishing on a hip and burgeoning culinary scene in Minnesota and diving into desserts with relish), they're beautiful and confident (both walked in the fashion show that night and spent the rest of the evening cloaked in the frosty make-up), and they, too, have fun! Whether it's stories about their kids, their businesses or the marathons they're training for, they're excited and enthusiastic. I can dig it.
Certain types of people are drawn to certain types of groups, and with this warm Winter Wonderland welcome, I think DWB has its hooks in me: Nikki and I are going power-walking next week.