Article
Who's In Store: Cindy Higham of Evelyn & Arthur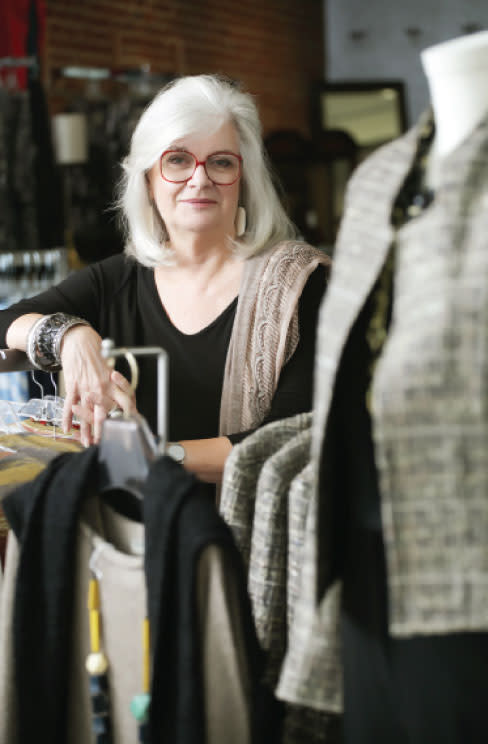 Lifelong fashionista Cindy Higham has landed her dream job at the new Evelyn & Arthur boutique on Main Street. The veteran of two top department stores in Dayton, Ohio, and manager/buyer for 12 years at Sally's of Sarasota, Higham says the new store fills a void in Southwest Florida for fashion-oriented customers who are 40 and older.
"Sarasota has lots of high-end shops, but nothing that offers trendy looks and good, classic quality in sizes two to 16. That's Evelyn & Arthur's strength: The clothes fit real women, they're affordable, modern, but not over-the-top edgy," Higham explains.
"We're going to do a lot of wardrobing—building your wardrobe within your style and budget. You don't have to spend a lot of money. Fashion used to be a lot of rules. All the rules are now out the window. Just buy what's right for you," she says.
Evelyn & Arthur, 1480 Main St., Sarasota (941) 365-2210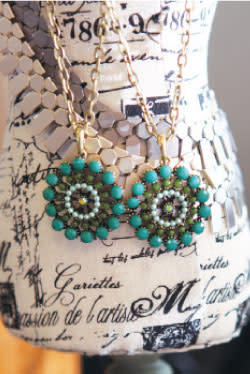 Shop Talk
What's your signature look? "Basic black. Originally my look was all black: I just reached in the closet and mixed and matched black tops and bottoms. Now I add in some neutrals. I was print-impaired for a very long time, but now I like animal prints—they're fun."
Other than fashion, what's your passion? "Antiques, African textiles and art. I'm a big fan of the Sarasota School of Architecture. My house is an eclectic mix of '70s-modern things collected from flea markets, Sarasota Architectural Salvage and Sarasota Trading Company. Nothing is high-end valuable, but it all works into my lifestyle and gives me pleasure."
What has you hooked at Evelyn & Arthur? "I'm a big girl and I don't dress 'body-conscious.' I like a looser fit on top and narrow on bottom. I like our basic tops ($92) and our best-selling pants ($101) by Mesmerize—they're wonderfully slenderizing."