Article
Town Hall: November 2012
How Victoria Brill kept 150,000 Sarasotans from voting this year.
Maybe it wasn't surprising Victoria "Vickie" Brill entered the race for Sarasota Supervisor of Elections. Brill, 24, has all sorts of talents. She played softball at George Mason, where she hit .357 in 2008. She loves Sonic and the beach. And as it turned out, she proved incorruptible, accepting no special interest money of any kind for the election—indeed, no money at all. True, none of those things may have equipped her for running the supervisor of elections office, but she does know a thing or two about politics—her father is a Republican fund raiser.
But, alas, Brill's campaign was not long for this world. She entered the race May 29, and withdrew Sept. 5, having participated just long enough to deny a majority of Sarasota County voters the right to have a say in how they are governed.
It turns out that even though filing official paperwork to the contrary, Brill says she was never actually running for the supervisor's office in the first place. Her only goal was to stop more than 150,000 independents and Democrats from participating in the democratic process.
You see, no Democrats or independents decided to campaign for the supervisor's seat this year, leaving just two Republicans to duke it out in the county's Aug. 14 primary. According to the Florida Constitution, that should have meant all voters had a right to participate. Section 5(b), approved overwhelmingly by Florida voters in 1998, states that "if all candidates for an office have the same party affiliation and the winner will have no opposition in the general election," then anyone can vote in the race. The idea is to allow everyone to vote in primaries that will end up determining who holds a public office.
7.8%
Percentage of registered Sarasota County voters who cast a ballot for Supervisor of Elections winner Kathy Dent
That's not how Brill sees it. "A primary is for a party to choose their candidate," she maintains. And she doesn't regret entering the race with no intention of running. "I would do it again," she says.
To learn more, I visited Tax Collector Barbara Ford-Coates, who, as a member of the Florida Constitution Revision Commission, first proposed the limited open primary amendment. The idea of write-in candidates (whose names don't even appear on the ballot) qualifying as "opposition" never came up, according to transcripts of three commission meetings.
But that didn't stop Florida officials from deciding in 2000 that write-in candidates (who pay no fees and collect no signatures) can close primaries that would otherwise be open.
And so here we are, stuck with a flatly anti-democratic loophole that allows candidates to violate the spirit of the constitution, if not its letter. "The issue is not partisan," Ford-Coates stresses. "Public officials serve the entire public and should be elected by them." Republicans take advantage of the write-in rule here, but in South Florida, Democrats deny people the right to vote.
According to Deirdre Macnab, president of the nonpartisan League of Women Voters of Florida, the Legislature or the secretary of state could easily fix the rule, but refuse to do so. Macnab calls the loophole "a gross inequity" that shows a "flagrant disregard for what the people wanted," but says voting rights groups like hers have their hands full now fighting redistricting and ballot access battles. The League may consider advocating for a change to the write-in rule next spring.
"It's an issue for another day," Macnab says. Let's hope that day comes soon.
Key Players
Three important names in the debate over open primaries.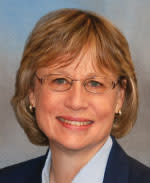 Barbara Ford-Coates
Sarasota County tax collector
As part of the Florida Constitution Revision Commission, Ford-Coates first proposed the limited open primary idea. "We have basically disenfranchised a great proportion of our electorate," she said in 1997.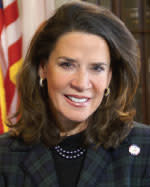 Katherine Harris
Former Florida secretary of state
Harris was in charge of the Department of State when it decided that write-in candidates could close otherwise open primaries.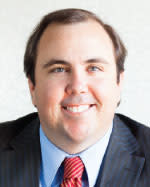 Joe Gruters
Republican Party of Sarasota County chairman
"The ability to vote in one's own primary ... is a privilege affiliated with party membership," Gruters wrote in a column earlier this year, defending Brill's action while contradicting the Florida Constitution.