Article
From The Editor: Sarasota After Dark
[caption id="" align="alignnone" width="488"]
Sgt. Debra Taylor on the late-night beat. - ''At night, the masks come off.''(Everett Dennison/SRQ360)[/caption]
It was 2:30 a.m., and Beau Denton and Everett Dennison were dragging. Our young editor and photographer had started out Friday night at 9 p.m., and they'd already interviewed an obstetrics nurse, a cab driver, a Hyatt desk clerk, a security guard at Ringling College and an emergency vet eating Chick-fil-A on her 11 p.m. lunch break. Their next meeting, with a disc jockey at WSMR radio, wasn't until 3:30 a.m., so they stopped for pizza at Patellini's on Main Street. They were discussing their assign-ment—profiling people who work all night—when a man burst into the restaurant shouting, "Who just yelled something about my BMW?" He pointed at a guy in a green shirt standing in line. "You! Come outside!" Seconds later, Beau and Everett watched the BMW driver slug the man in the green shirt, knocking his cigarette out of his mouth and sending glowing red embers arcing through the dark. Within two minutes, six police cars converged on the scene.
The two had just seen firsthand what everyone they'd inter-viewed had already told them: Almost anything can—and does—happen in the middle of a Sarasota night. And that, it turns out, is exactly what these people love about their jobs—the adrenaline-fueled unpredictability, in contrast to day jobs they view as monotonous and dull. These men and women aren't united only in their love of adventure. "It was uncanny," says Everett. "We met 10 people, and it was like they were all the same person." The workers told Everett and Beau they are always sleep-deprived and out of step with society's schedule. They also struggle to eat right. So what makes their upside-down hours worth it? What they told him, says Everett, is that "At night, the masks come off." Whether someone is rowdy from barhopping, rapturous from giving birth or stressed by a crime or accident, the people that late-night workers encounter are always alive and real. You can hear more from these workers and see Everett's vivid portraits, beginning on page 76.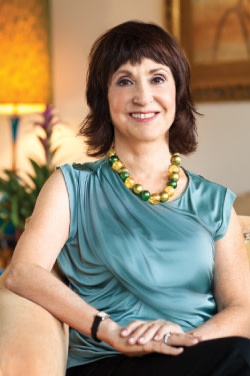 Those portraits are just part of our "Sarasota After Dark," a 15-page story covering arts, entertainment, nightlife and more. In it, Kay Kipling picks the 12 must-see shows of the new cultural season (I've already got my tickets for the brand-new Bradenton Blues Festival on Dec. 1, featuring the Grammy-nominated Ruthie Foster and many others.) You'll also learn that the local music scene is one of the strongest in the state, and get tips from reporter and music fan Cooper Levey-Baker on which bands to hear. (To get a taste, head to the Cock & Bull on Nov. 10, where a number of them will take the stage.) And novelist and Hollywood screenwriter Adam Davies writes about what he swears is an actual night in the life of Sarasota's greatest Casanova, set in our city's lively bar scene. Called "Saranova," it begins on page 94.
We recently stayed up late ourselves, celebrating eight awards we received at the Florida Magazine Association's annual banquet in Orlando. The FMA is one of the country's largest magazine associations, and the contest drew hundreds of entries. In addition to a first place for Best Color Photograph (by Troy Plota in the April issue), we won gold for Best Public Service Coverage (Brad Edmondson's "The Gathering of the Tribes" in January) and for Best Editorial (my column on the rise in child poverty in Sarasota, also in January). Robert Plunket won bronze for "Best Humor" for his June Mr. Chatterbox about Donald Trump, and Davies' memoir about Katharine Hepburn in July won bronze for "Best Feature Story." Our December "On the Beach" continued a multi-year winning streak with a silver for "Best Visitor's Annual," and our special section about The Patterson Foundation took bronze for "Best Advertorial." And our Biz(941) magazine captured a silver for Best Redesign. Congratulations to our winners—and to you, for expecting and encouraging excellence on our pages.