Article
From The Editor: Surf Shack Chic
Editor Pam Daniel uses popular social media platform Pinterest to create the surf shack of her dreams.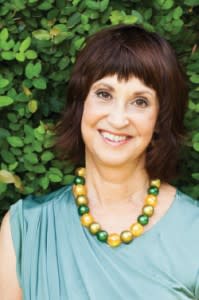 That's not exactly the way I see it. True, the cottage George and I are buying in the Outer Banks of North Carolina with my son, Matt, and his wife, Mara, is small and yes, shabby, too. It's a prefab 1970s structure on stilts, with a weathered brown exterior, shingles missing from half the roof, and cheap imitation-wood paneling (also brown) inside. There's faded yellow linoleum on the tiny kitchen floor, and every door in the place needs to be replaced. When I showed the pictures of the interior to a designer friend, she exclaimed, "It looks exactly like a mobile home!"
But that neighborhood that David calls ugly? It's a cluster of windswept cottages nestled on a dune above the Atlantic Ocean on what Matt tells us is one of the best surfing beaches in the country. True, you'd have to stand on your tiptoes on our tiny deck to catch a glimpse of those rolling waves, but we're just two houses away from the beach and the proverbial cheapest house on the nicest street in town.
We never intended to buy a vacation home in North Carolina—in fact, right now, a week before closing, we still haven't seen the place in person. But we'd been talking about investing in rental property, and after fruitlessly looking in Sarasota, we figured it made even more sense to purchase a place where we could meet Matt and Mara, who live a few hours away from the cottage, for off-season vacations. Besides, if there's anything I love more than a cottage, it's a project to redo one. In fact (I'm embarrassed to admit this), if you gave me a choice between taking a luxury cruise or transforming a modest space on a thrift-store budget, I'd choose the latter every time.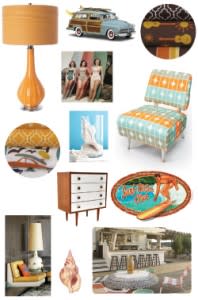 That's not because I have brilliant do-it-yourself or design skills—I don't. But for me, redecorating is not so much a practical project as creative and emotional expression. When you redo a home, you're reimagining your life in a better, more beautiful way. It's like telling a happily-ever-after story; and every paint color, piece of furniture and picture advances and intensifies your tale. Whether it's for the couple renting for a week or our own family vacations, I imagine life in our Outer Banks cottage will be blissfully simple, comfortable and filled with the sounds and sights of the sea.
And thanks to a powerful new tool, I'm already creating that vision. Our Web editor showed me how to start a Pinterest board—a kind of online bulletin board where you "pin" images that express a certain theme. It's like tearing pages that inspire you from design magazines, only instead of a dozen or so magazines you can choose from the infinity of the worldwide web. (Magazines, as curators of beautiful visuals and inspiring ideas, have quickly adopted Pinterest; you can see some of our Sarasota Magazine boards, on topics from "Best Summer Fun" to "My Sarasota Dream Home," at www.pinterest.com/sarasotamag.) My board, which is called "Surf Shack," is filling up with images I found by searching categories like "beach cottage décor" or "vintage surf art." Every search has inspired and also educated me, as I come across light fixtures, paint treatments, tile colors and accessories I never would have known about on my own.
My designer friend points out that a good designer is the human equivalent of Pinterest, and he or she comes with the knowledge and training to pull random ideas and products into a unified whole and to make a specific space work for the people who inhabit it. In this issue, you'll see some spectacular homes that enlisted teams of design professionals to do exactly that. But grand and glorious as they are, I like to think that each of those homes, like our little faded-brown surf shack, was inspired by someone's dream of a better, more beautiful life.