Article
Sarasota Ballet's Music Man
v:* {behavior:url(#default#VML);}
o:* {behavior:url(#default#VML);}
w:* {behavior:url(#default#VML);}
.shape {behavior:url(#default#VML);}
/* Style Definitions */
table.MsoNormalTable
{mso-style-name:"Table Normal";
mso-tstyle-rowband-size:0;
mso-tstyle-colband-size:0;
mso-style-noshow:yes;
mso-style-priority:99;
mso-style-qformat:yes;
mso-style-parent:"";
mso-padding-alt:0in 5.4pt 0in 5.4pt;
mso-para-margin:0in;
mso-para-margin-bottom:.0001pt;
mso-pagination:widow-orphan;
font-size:11.0pt;
font-family:"Calibri","sans-serif";
mso-ascii-font-family:Calibri;
mso-ascii-theme-font:minor-latin;
mso-fareast-font-family:"Times New Roman";
mso-fareast-theme-font:minor-fareast;
mso-hansi-font-family:Calibri;
mso-hansi-theme-font:minor-latin;
mso-bidi-font-family:"Times New Roman";
mso-bidi-theme-font:minor-bidi;}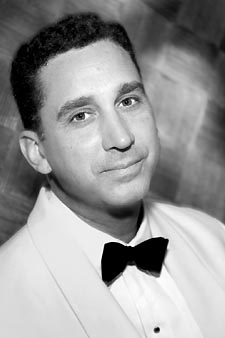 Sarasota Ballet conductor Emil de Cou.
When you attend the Sarasota Ballet's performances at the Van Wezel on Friday, take a close look at the trim, dark-haired man leading the Sarasota Orchestra. For the New York Times says he "may now be the finest ballet conductor in America."

That conductor is Emil de Cou, who was praised by the Times in October when he led Kennedy Center Orchestra  during a collaboration between Sarasota Ballet and the Suzanne Farrell Ballet.  The two companies are joining forces again on Friday to reprise one of the pieces on that program,  George Balanchine's "Diamonds."

This won't be de Cou's first time at the Van Wezel.  He has been a guest conductor with the Sarasota Orchestra on a couple of occasions, and has also conducted for previous Sarasota Ballet performances.

"Emil is such a great conductor, and such a collaborator," said Sarasota Ballet principal dancer Octavio Martin.  "With some ballet conductors, you can feel like they don't even notice the dancers are there. But that's not the case with Emil. He's with you every minute."

It's rare  to hear live music at any ballet performance these days.  And it's a special treat to have a conductor in the pit with such an obvious affinity for dance.

Sarasota Ballet will also perform Frederick Ashton's The Two Pigeons on Friday. The company has performed it twice before to great acclaim, but I forgot just how sumptuous and exciting it is until I watched a rehearsal over the weekend.  This is shaping up to be a program to remember.

'Tis the Season for Sculpture

Because of financial struggles, this year's Season of Sculpture exhibition on the Sarasota bayfront isn't as large as in the past. The opening party  last Friday was similarly low-key.  But you could still sense the pride and excitement among the board members and supporters of this all-volunteer organization.

"This board is passionate about what we do," said chairman Susan McLeod.  "We struggle for support like all non-profits, but it was important for us to get this show up again no matter what.  It makes a strong statement about who we are in this community.  When tourists drive along the bayfront for the first time, they get a strong sense of how important the arts are to this community."

The exhibit of 10 sculptures has been on exhibit for the past several years in Lucerne, Switzerland.  "It was hugely popular there. They didn't want to give it up, " said Tennessee sculptor John Henry, the curator of the show. Henry's huge red, X-shaped sculpture Complexus happens to be my favorite in the exhibition.

He said he hopes those who wander through the exhibit  "will encounter things that are unusual for them, both in terms of style and scale. You know, the object of sculpture is to expand your visual vocabulary, to create a more physical visual experience than you get looking at paintings."

He said that those who search for a clear-cut meaning in these abstract, inigmatic works are asking the wrong question.

"The important thing to consider about a piece of sculpture is not what it is, but what it does," he said.  "It should capture your imagination, start you thinking, change the way you look at things."

The Season of Sculpture will be on display through May.

Remembering Buck O'Neil

Congratulations to the Baltimore Orioles for paying tribute to the man whose name graces their Sarasota minor-league baseball complex.

The Orioles re-dedicated the newly renovated Buck O'Neil Baseball Complex on Sunday, which would have been the 100th birthday of O'Neil,  who was perhaps the sport's most charismatic ambassador.

O'Neil, who grew up in Sarasota, was a standout player and manager in the Negro Leagues during the time when blacks couldn't play in the majors. He later became a major-league scout and coach, and came to the attention of millions through the Ken Burns "Baseball" documentary.

Fifteen years ago, I was part of a committee that brought O'Neil to Sarasota for a round of celebrations,  including the original naming of the baseball complex in his honor. In a festive, emotional ceremony, O'Neil also received an honorary degree from Sarasota High School, which he was barred from attending as a child.

In my 30 years with the Sarasota Herald-Tribune, I interviewed a couple of presidents, as well as scores of politicians and movie stars and authors. But I never met anyone who affected me as profoundly as O'Neil did.

He had every reason to be bitter about life, yet he was the most optimistic, love-filled force of nature, who could light up every  room and melt every heart. 

The refurbished baseball complex contains plaques, photos and pieces of baseball-card artworks that will tell O'Neil's story to a new generation.  Kudos to Laura Williams, the Orioles' director of Florida operations, for nurturing his legacy.