Article
Architect Toshiko Mori to Speak in Sarasota This Month
Talking with acclaimed architect Toshiko Mori, who will speak this month in Sarasota.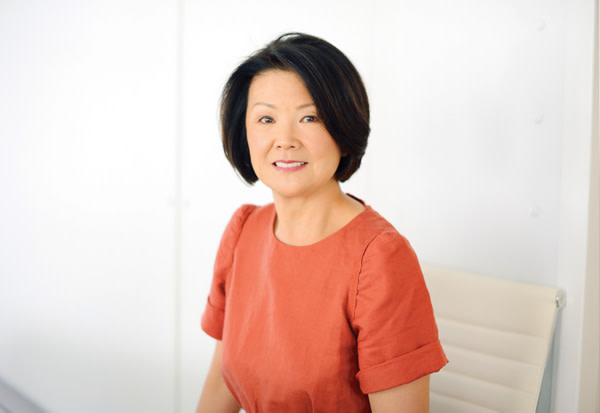 Architect Toshiko Mori (here this month as keynote speaker for the Center for Architecture Sarasota's Architecture and Design month event, Oct. 16 at the Center) has had a distinguished career both in the practice of architecture and in teaching, whether at Cooper Union's school of architecture, Harvard or Yale. Her firm, based in New York, is responsible for a broad range of work, including New York City theater and library projects, institutional projects for Brown and Syracuse universities, and the award-winning Visitor Center at Frank Lloyd Wright's Darwin D. Martin House compound in Buffalo, N.Y. She's also designed work right here in Sarasota; we spoke with her recently about that and her career in general.
Q: Growing up in Japan, did you know you wanted to be an architect?
Not particularly, because it was not a profession young girls could easily aspire to, especially for my generation. But I had a grandmother who always took me to ancient temples and gardens, and so I was seeing historical places.
When I came to the States, at first I went to art school at Cooper Union, because I was interested in drawing and sculpture. Then I changed to study architecture there.
Was that challenging, then, as a woman?
I didn't find it a gender issue, but I had girlfriends aspiring to be doctors and lawyers; architects, not so much. I never had a woman mentor; I remember meeting maybe one female architect.
You had other mentors, though.
Yes, the first one for me was the dean at Cooper Union, John Hejduk. He was an amazing teacher for me over the years, and later he hired me to teach, too. He also helped me win one of my first projects. Then I worked for five years early in my career for Edward Larrabee Barnes, who was very encouraging. I could count on them for fair criticism and guidance I could trust, and they helped create a path forward for me.
In your career you've had the opportunity, or the challenge, involved in working on additions to what might be considered architectural icons—as with the visitor center at Frank Lloyd Wright's Darwin D. Martin House, or doing a rebuild on a house in New Canaan, Conn., by John Black Lee. How has that come about?
I think by accident, really. It's something I'm very interested in, but it requires rigorous research into the type of architecture one is working on, and can be more challenging than starting a new work. It requires analytical ability as well as creative ability—balancing what's appropriate or not—but I enjoy the work. You must be precise in how to intervene, living up to the standard without destroying it, but enhancing it. There are more chances of getting it wrong.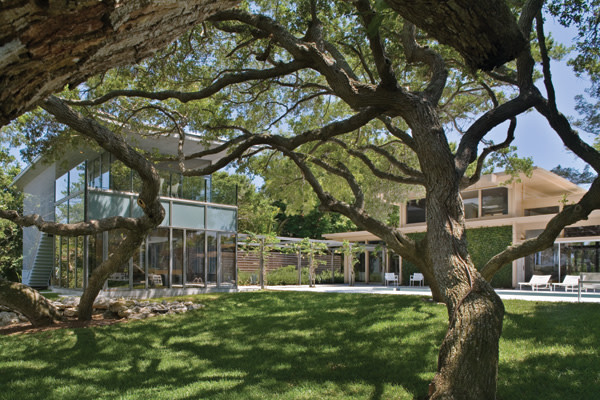 How did your project here—additions to the Burkhardt-Cohen House on Casey Key—come about? Were you already familiar with the Sarasota School of Architecture?
I taught at Yale for a time [where Paul Rudolph had earlier been chair of the architecture department], and Rudolph was one of the first to give my mentor, John Hejduk, a break in the profession. Years later, I was involved with an exhibition of Rudolph's Southeast Asia projects, while he was still alive.
I was very familiar with the modernist experiments that were created here. They are different from New Canaan projects, for example, because here with the tropical weather a building literally could open into the landscape, in terms of indoor/outdoor space. That allows a certain sense of optimism, of adventure. Up North, the design is often more highly tailored and manipulated.
What interested you most about Rudolph's work?
What's interesting is the use of material here. Rudolph was always very innovative; he was in the Navy, so he looked at boats for materials [such as fiberglass]. He also used, as on the Burkhardt-Cohen House, Ocala block, a very particular type of limestone deposit that has different colorations from other areas. His use of very humble materials was sort of an inspiration for me on the additions to the house. Due to today's much stricter hurricane codes,
I had to change the grade of the buildings, to raise and make them stronger with cement and steel—in some cases, very delicate-looking steel. Code requirements made my work here slightly different in shape and form [from the original], but I kept the same scale.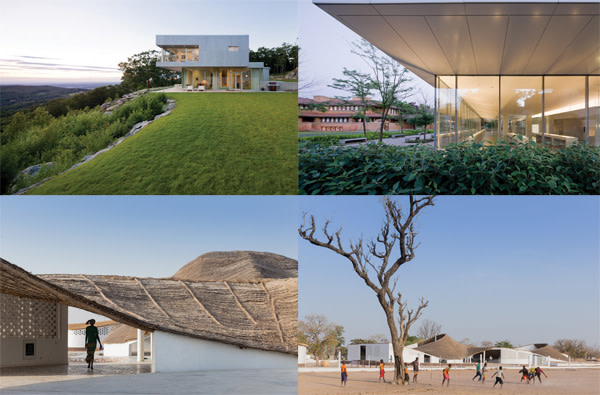 What would you say about your overall approach to architecture and design?
That's hard to answer, because not a single project is alike. But I always work very closely with siting—if you get the siting right, everything else falls into place. And I'm concerned with daylight and ventilation, in all different scales. That connects one project to the next.
Last question: any architects whose work you particularly admire?
[Finnish architect] Alvar Alto, for his use of materials, and the way his work evolves, but always on a very humanistic scale. And Herzog & deMeuron [Swiss-based architects Jacques Herzog and Pierre de Meuron], who are also very creative with materials. They are very inventive each time; there are no repeats.
For more Sarasota architecture, home and design news, click here. >>