Article
For Sale: Baseball Star Nick Markakis's Home
As baseball star Nick Markakis plans to move from the Baltimore Orioles to the Atlanta Braves, we're giving you a peek inside his former Sarasota home, which is currently for sale.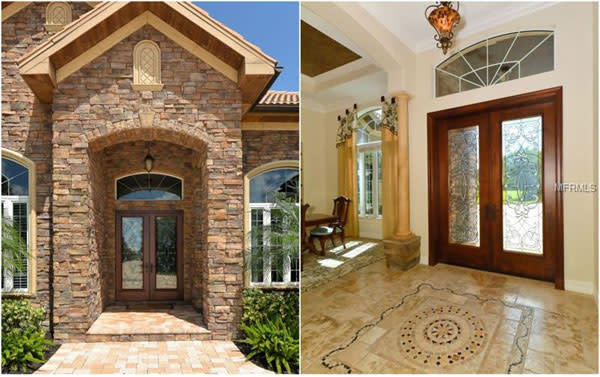 Baseball star Nick Markakis and his wife Christina are putting their Sarasota home on the market. Now that he's no longer playing for the Orioles—he has a new four-year, $44 million contract with the Atlanta Braves—they no longer need their spring training retreat.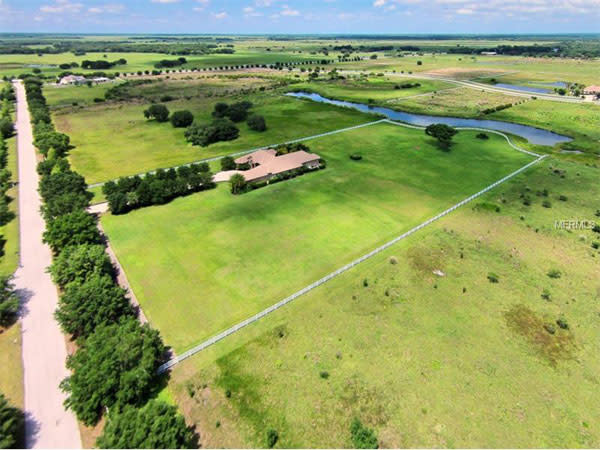 It's located out east of I- 75, off of Fruitville, set on a gated and fenced five-acre lot, but not in a gated community. Built in 2007, there are 4 bedrooms and 4 baths. It's a big family home—4,777 square feet—with plenty of room for the Markasis's three young boys.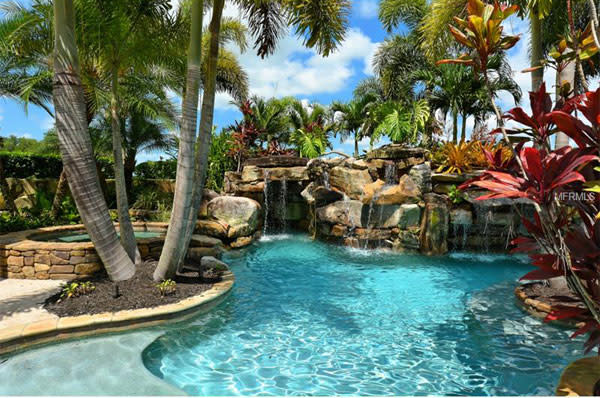 In fact, the high light of the home is the pool area, with tropical plantings and a grotto with a waterfall—a great place for kids to play. There's also an outdoor kitchen. The home takes adavantage of this with nice views from the indoors to the outdoor living area.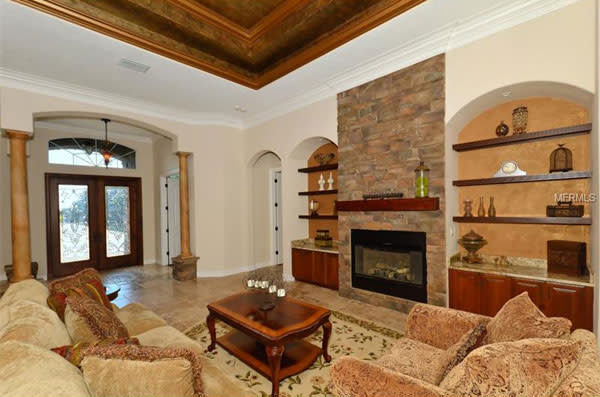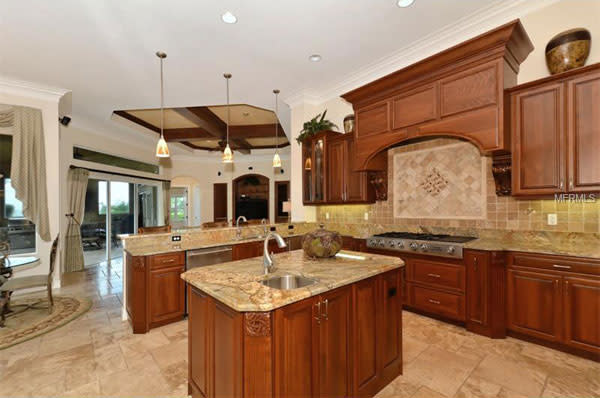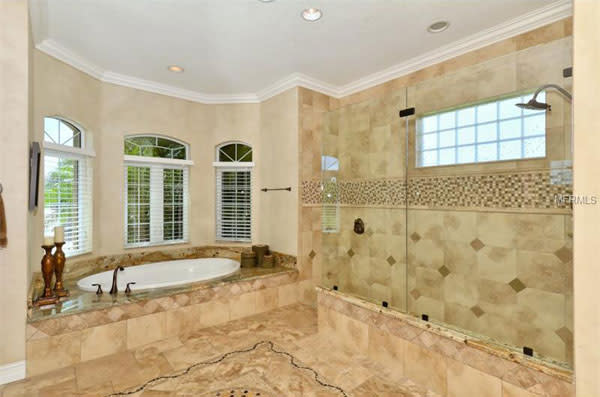 Inside the style is part Mediterranean, part traditional, with lots of high-end, custom finishes: coffered ceilings, faux-painted walls, cherry wood flooring, etc. The master suite is particularly nice, with a sitting room and the requisite enormous bathroom.
The property is zoned for horses and there's plenty of room to build a barn and other outbuildings.
Nick has played for the Orioles since 2006, moving to the Braves this year. He has won 2 Golden Gloves awards, and even played in the 2004 Olympics—for Greece, a result of his Greek heritage. He and Christina started the Right Side Foundation about five years ago and contribute a large part of his salary toward it. It helps distressed children in Maryland, where they have their permanent home.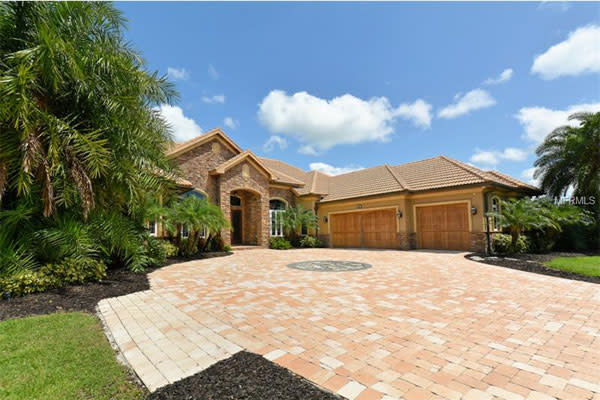 One nice touch for the new owner—a stone "M" is embedded in the pavers in the driveway, a souvenir of the Markakis's tenure here. So long, guys—come back and visit.
551 Deer Hammock Road. Priced at $1.3 million. For more information call Samantha Kasprzyk-Benge of Key Solutions Real Estate at (941) 894-1255.