Article
Go Inside a Restored Sarasota School of Architecture Home
Architect and interior designer Sam and Pam Holladay preserve a Tim Seibert-designed Sarasota School of Architecture treasure.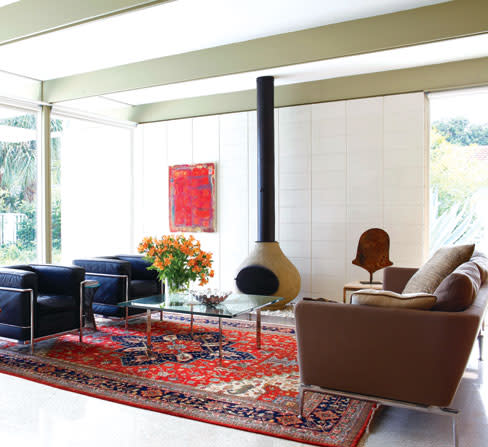 It might have been fate that brought Sam and Pam Holladay to a thoroughly original midcentury modern home on the Sara Bay Country Club golf course designed in the 1950s by Sam's first employer, architect Tim Seibert.
Sam came to Sarasota in 1972 after graduating from the University of Florida to work for Seibert Architects—an integral member of the Sarasota School of Architecture movement—and Pam joined the company three years later. He bought the practice from Seibert 20 years ago.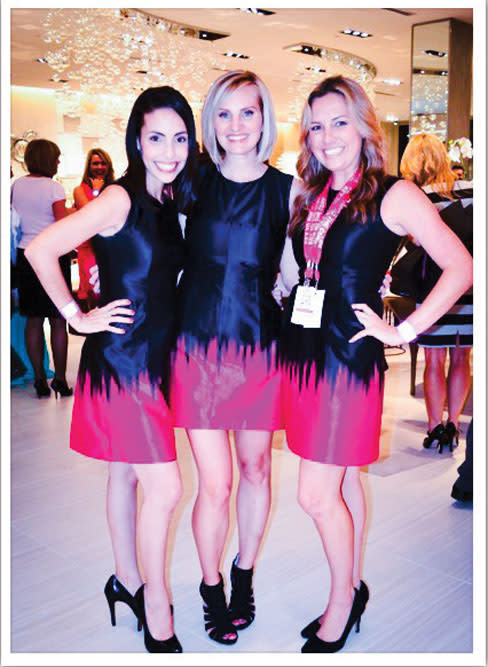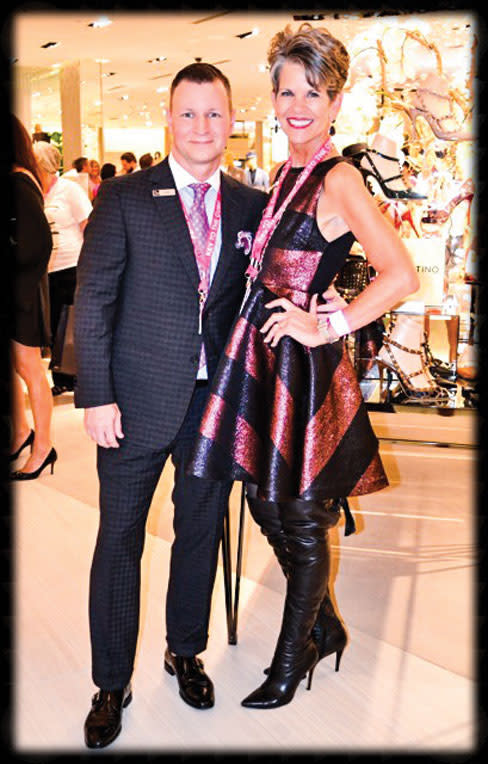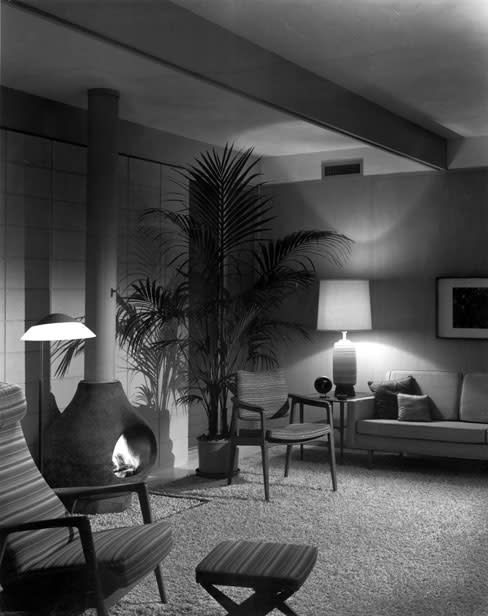 Design work on the compact 1,350-square-foot, three-bedroom house had begun in 1959. Seibert's colorful client was Texas Jim Mitchell, owner of Texas Jim Mitchell's Reptile Farm and Zoo, a mom-and-pop tourist attraction on five acres at the northeast corner of Fruitville Road and Tuttle Avenue. Texas Jim had grandiose plans to build a bigger house, Sam says, but his wife wanted to spend their money on a large swimming pool. She got her way with a mammoth 12-foot by 48-foot pool overlooking the golf course that is still well used and in remarkably good shape. The house that Seibert eventually built was to have been the guest wing. "I wouldn't be surprised if they paid in the $20,000s range for it," Sam says.
With its flat roof, open floor plan, terrazzo floors and walls made of white concrete block, blonde luan-wood paneling and glass ("Tim says he used a lot of off-the-shelf materials," says Sam), the home is typical of the humble materials used by Sarasota School architects. A bank of floor-to-ceiling paneled walls between the master bedroom and courtyard ingeniously swivel out so that portion of the home can open up completely to catch the breeze.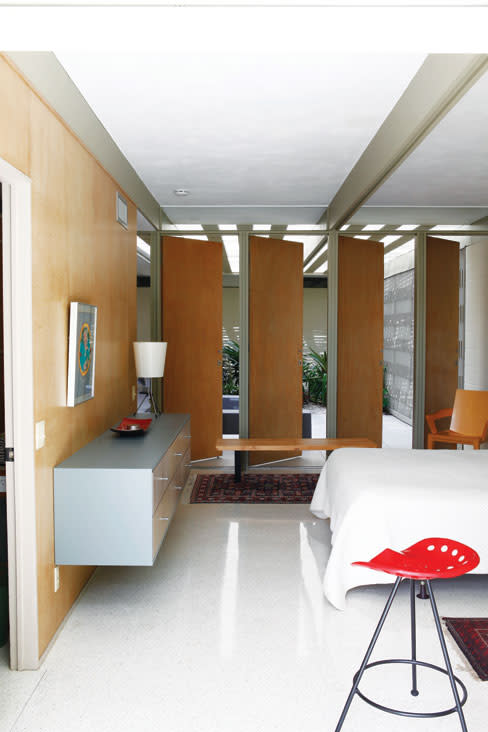 It was built on a 6 by 16 module, Sam explains, "one of four in town I know of that were built this way." The columns and beams are six feet wide, the walls are 16 feet apart, and each sliding glass door panel is six feet wide and eight feet high. Those are the dimensions of the building materials that were available at that time.
"It created a very human scale," Sam says. "It's small by today's standards, but we think it's absolutely plenty," says Pam.
Artist Craig Rubadoux's parents had bought the home from the Mitchells, and when they put it up for sale in 2004, the Holladays tried to buy it. A friend beat them to it.
"It was in rough shape," says Sam, "rotting roof, soffits with holes in them, plaster falling down—scary stuff. The previous owners had been heavy smokers, so [my friend] scrubbed down all the wood paneling and refinished it. Hardware that he thought was bronze was really discolored aluminum."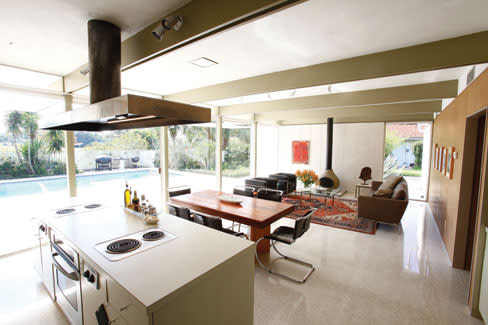 Luckily, that friend reached out to Sam for advice. "The beauty is he did exactly what Sam said," says Pam. As a result the house is wonderfully preserved, down to the Formica countertops and space-age hardware in the kitchen and baths.
Then, last year, their friend offered to sell it to them. "When we got the call, we said we can't not do it," says Pam. Other than deferred maintenance, they didn't have to do a lot. They reconstructed the original wooden courtyard trellis that had disappeared over the years and repainted the dark wood a light taupe, replaced the garage door, and added a floating built-in dresser in the master bedroom. They also planted bromeliad gardens in the various screened-in courtyards. Outside, the tropical landscaping was well established, but they plan to replace the wooden pool fence with something more airy that will offer better views of the golf course.
It's not their first Seibert-designed residence. For 10 years, the Holladays lived in a home on Spring Creek Drive that had been Seibert's first commission when he opened his office here in the late 1950s. Their most recent residence, which they sold when they bought this home, was a William Rupp-designed house on 42nd Street.
Since purchasing Seibert Architects, Holladay's firm has continued to design modern homes, and he also has done several historic renovations—at Historic Spanish Point, the C.B. Wilson house at the county-owned Urfer Family Park and the Lord-Higel House in Venice.
His office also created a scheme for the potential restoration of the Ringling Towers Hotel before it was torn down in 1998. Sam also consults with the Hermitage Artist Retreat on its historic beachfront campus.
"We love contemporary work; it's our passion," he says.
"Good architecture is good architecture," the couple says in unison.
Tim Seibert, now retired and living on Boca Grande, has told them he's glad they have this house, Sam says. "It's so viable," says Pam. "This is a house that hasn't changed in 50 years and it works wonderfully. Everything about it makes us happy."
For more Sarasota real estate news, click here. >>
This article appears in the January 2015 issue of Sarasota Magazine. Click here to subscribe. >>