Article
For Sale: Sarasota School House in Oyster Bay
Bob Plunket takes us inside a Sarasota School of Architecture Home in the Oyster Bay neighborhood.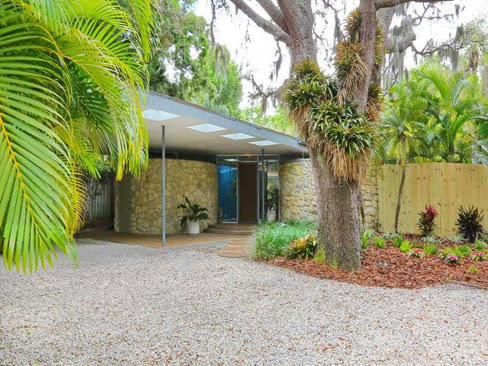 I know I seem to be stuck in the Sarasota School these days when it comes to architecture, but some extraordinary things have suddenly come on the market and I feel they should be documented while we have the chance. Like this 1962 Jack West house in Oyster Bay. The bad news is that it sold immediately, in about a week. The good news is that it sold immediately, in about a week. I'm hoping this means the new owner loves it so much he or she just had to have it and will keep it pretty much the same.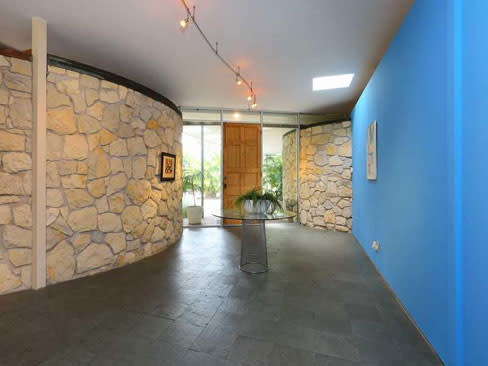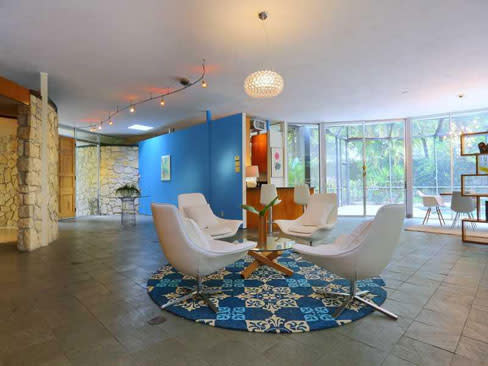 For a Sarasota School house, this one is completely off the wall. The style is usually associated with straight lines, right angles, geometric design. Not this beauty. It's all circles and curves.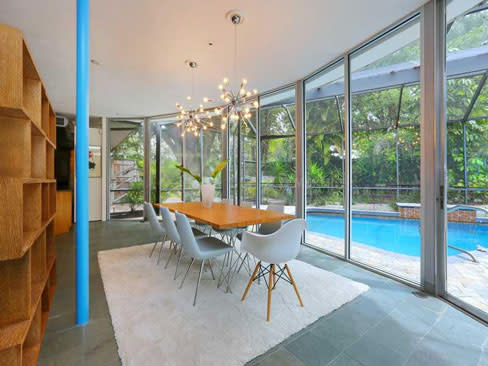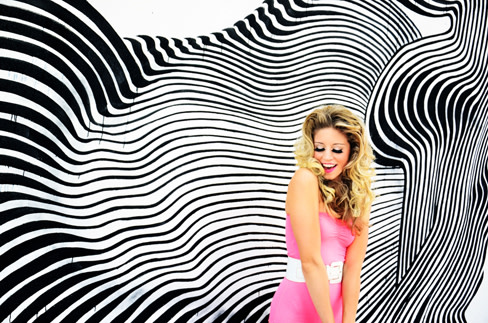 I particularly love the curving stone walls in the bedrooms. Very Palm Springs, or maybe Coconut Grove in Miami. Also check out the pierced porte cochere entrance marquee. This places exudes a sort of 1960s glamour, and you can just imagine Frank Sinatra and the Rat Pack hanging out by the pool. Or in the enormous 42-foot long living area.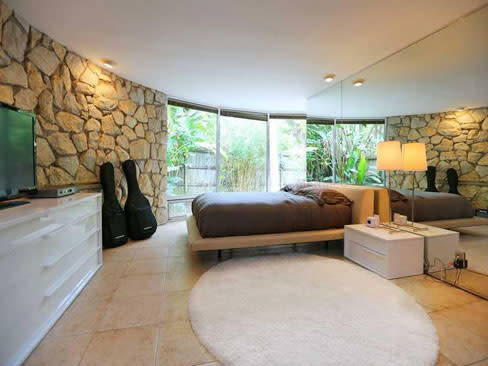 For the record—it has two bedrooms, two-and-a-half baths, in 2,500 square feet. The lot size is just under half an acre. The asking price was $699,000. The owner was Jami Kellogg, a realtor with Michael Saunders. Congratulations on the sale and on your sensational collection of mid-century furniture.
Click here to see Bob Plunket's "Home of the Month" in our April issue. >>