Article
For Sale: Classic Sarasota Luxury on Siesta Key
Bob Plunket's Home of the Month is pure Siesta Key luxury.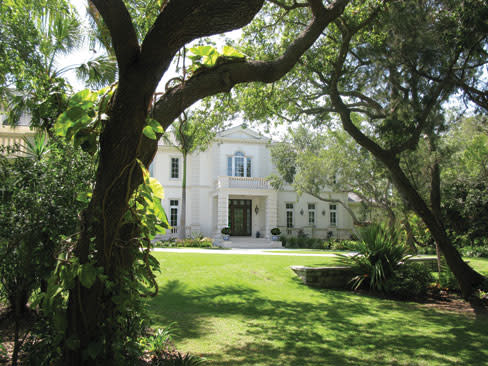 Although modern architecture is part of Sarasota's heritage, its soul has always been a little more traditional. A sophisticated classical look is what the town aspires to these days, where European style and state-of-the-art luxury combine to create an atmosphere both elegant and informal. This home on Siesta Key may be one of the most successful examples yet.
Built in 2008 by John and Karen Melk—he co-founded Blockbuster Video—the 8,600-square-foot Siesta Key residence is the culmination of what the couple have learned from years of developing some of the most luxurious real estate in the world, including Fisher Island, the enclave near Miami for the world's super rich, and Musha Cay, a private island in the Bahamas that has played host to Oprah Winfrey and Bill Gates.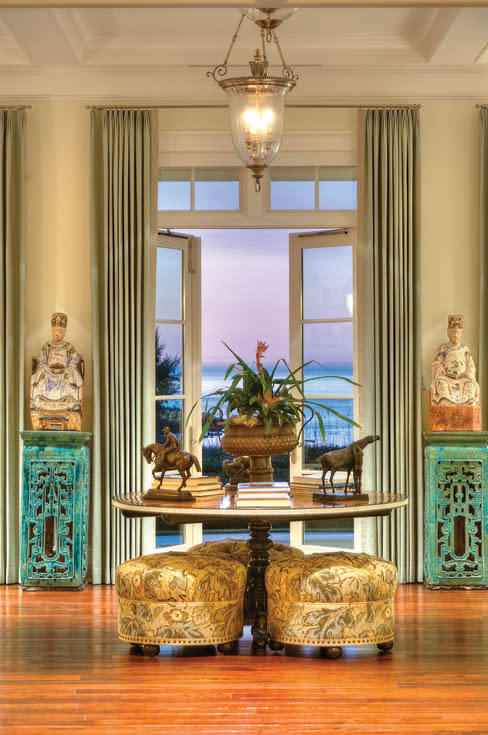 The Melk home, as brought to life by architect Clifford Scholz and Perrone Construction, is inspired by the Georgian manor houses of the West Indies. The ceilings are high—12 feet on the main floor—and a multitude of windows lets in the tropical sunlight and the vistas of blue water and green vegetation. Rooms are large and well proportioned, with the sense of luxury coming from simplicity rather than elaborate décor.
Among the touches, big and small, that add to the home's appeal: an elevator, a steam shower (plus an outdoor one), a total of nine bathrooms, a family room that opens to a porch with screens that retract at the touch of a button, and the highest quality finishes when it comes to marble, granite, tile and wood. There are separate guest or staff quarters. The property has more than 70 oak trees, and it's walled and gated so it cannot be seen from the road.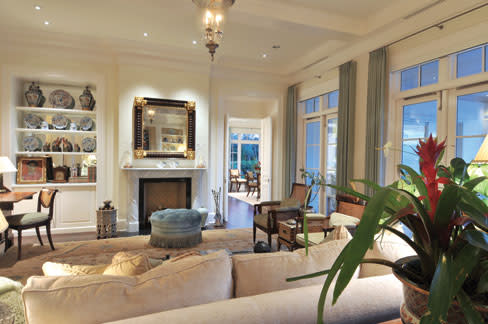 Along with several neighboring properties, the home shares ownership of a bayou that functions as a nature preserve, and there is also a private white sand beach—plus a spectacular view of the Gulf and South Lido Park. An adjacent waterfront lot is also for sale, creating the possibility of a three-acre private compound just minutes from downtown.
Interested? 4300 Higel Ave., Siesta Key, $10,975, 000. Contact Karen Melk, Michael Saunders & Co., (305) 458-0066
Read Bob Plunket's "Real Estate Junkie" blog here >>.
This article appears in the December 2013 issue of Sarasota Magazine. Like what you read? Click here to subscribe. >>