Article
Sarasota Real Estate: Historic Indian Beach Home Comes on the Market
This week: Our Real Estate Junkie brings you a 1925 Indian Beach historic home.
[caption id="attachment_914" align="alignnone" width="488"]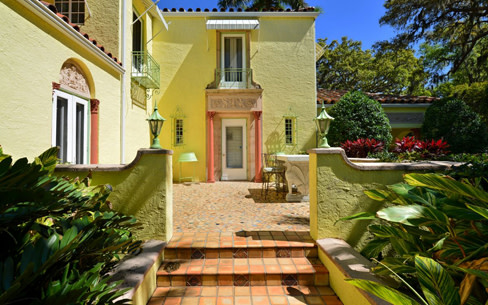 2704 Indian Beach Road[/caption]
Talk about a Sarasota classic—this 1925 home in Indian Beach is one of the best known in town, not just for its perfectly restored good looks but for its prominent location, right at the curve on Indian Beach Road. It's long been considered one of the most beautiful homes in Sarasota, and now it's on the market for the first time in 35 years.
It was originally home to the famous Whitfield family, and now it's owned by realtor Pat Taylor. It's got three bedrooms and three baths in almost 4,000 square feet, and is set on over a half an acre of beautifully treed grounds. Inside it manages to be both elegantly old-fashioned yet light and bright, with views of the bay over to Longboat from most of the rooms.
[caption id="attachment_917" align="alignnone" width="488"]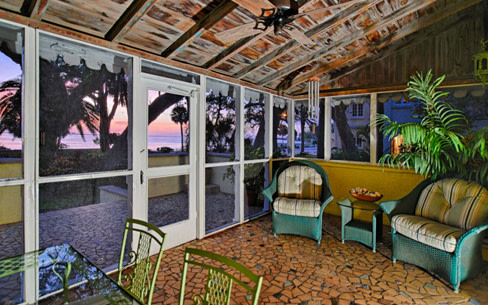 Porch with pecky cypress ceilings.[/caption]
[caption id="attachment_918" align="alignnone" width="488"]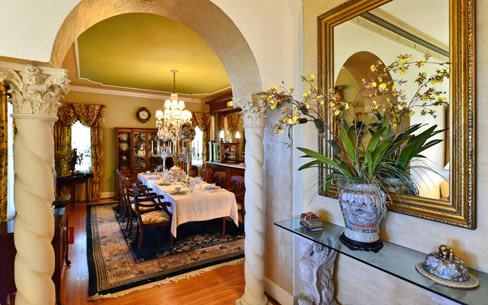 Dining room[/caption]
[caption id="attachment_919" align="alignnone" width="488"]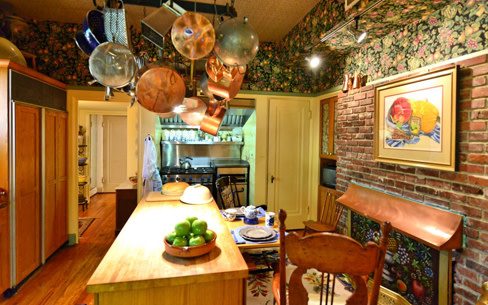 Kitchen[/caption]
The level of original period detail is amazing: oak floors, moldings, fireplaces, columns, built-ins, original tile in the baths, a porch with a pecky cypress ceilings. The kitchen is modern and up-to-date yet has a period look.
[caption id="attachment_920" align="alignnone" width="488"]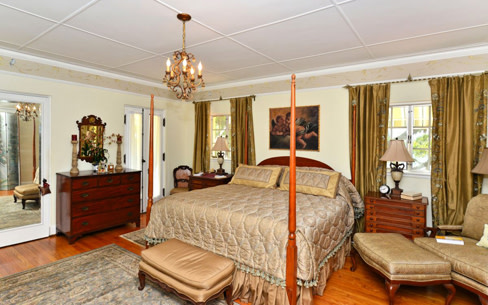 Bedroom[/caption]
[caption id="attachment_921" align="alignnone" width="488"]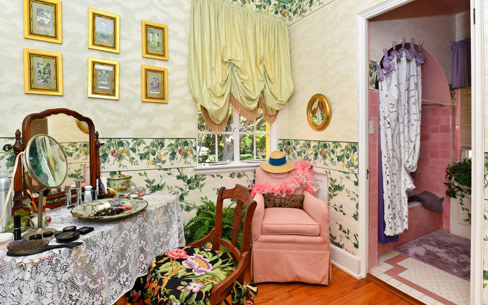 Powder room[/caption]
But to me the best thing about the house has always been the way it looks. The massing of forms—to put it in architectural jargon—is beautifully handled, and all the details are elegant and well-proportioned, with porches, Juliet balconies, and hidden courtyards. Factor in the way it sits on the property, and how the vegetation has blended with the architecture over the years and you have something that soothes and delights the eyes.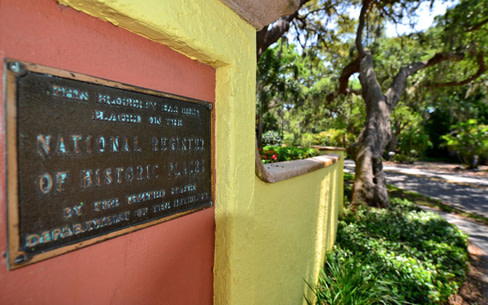 [caption id="attachment_924" align="alignnone" width="488"]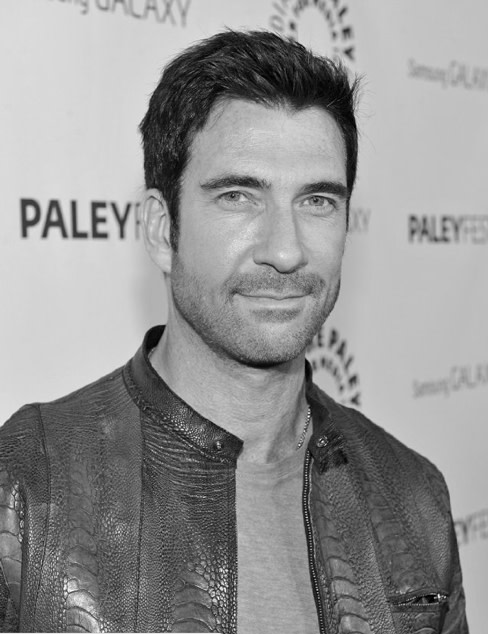 Bay view.[/caption]
It faces the little sunset beach where neighbors stroll down to watch the sunset—and admire the house. (The address is 2704 Bay Shore Road.) The realtor is, of course, Pat herself (of Coldwell Banker.) She is pricing it at $4.5 million. Her number is (941) 356-1013.
To read Bob Plunket's Home of the Month in our May issue, click here.