Article
Found: The Perfect Bikinis for Your Active Lifestyle
Tatyana Sharoubim finds the perfect summer bikinis from Lo Swim, a swimwear company with a strong Sarasota connection.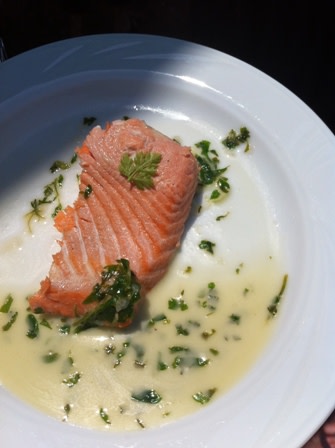 With summer in full force, we are all rocking those bikini-ready bodies, right? (And by that I mean all shapes and sizes are bikini ready—so no shaking your head and thinking that this isn't referring to you!). I've learned that one thing that is essential to owning this season is a bikini that is perfect for your active lifestyle. It's a comforting feeling to know you are secure in your bikini top while still looking cute.
So with that said, ladies, you need to know about Lo Swim. Although the company markets its products as two-piece training bikinis for competitive swimmers, don't think you need to be a competitive swimmer to sport one. I sure am not, and I love this line.
Co-founder Annie Babicz grew up swimming for the Sarasota YMCA Sharks, and later went on to swim for UC Berkeley in California. Sheeva, her partner, grew up swimming in Oakland, CA and later went off to swim at UC Davis. They met after college and fantasized about what they wished they had as swimmers—feminine suits that combined beachy style with athletic functionality.  Without any design backgrounds, they cut up their old suits, made the first prototypes, and Lo Swim was born.  Lo Swim is a small, growing company, but Annie and Sheeva have had some exciting milestones so far—like being praised by swimmers like Olympian Missy Franklin, who can be seen wearing the Original Training Bikini in blue in the documentary Touch the Wall. www.touchthewall.com
The "lollies"—hair ties and headbands made out of swimsuit fabric—have been a surprise hit for the line.  Annie and Sheeva initially made them out of fabric swatches in order to add color to an all-black-suits photo shoot, but after wearing them on their wrists and in their hair for a few days, the girls had so many comments from others interested in buying them, they started mass producing them as well.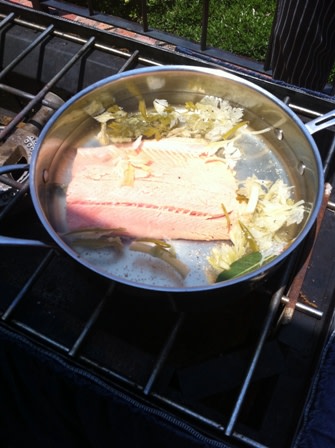 The local connection is strong: Many of Lo Swim's photo shoots have been in Sarasota, at Siesta Key Beach and Serendipity Pool. Nicole Houser of Nicole Kristin Photography is the brand's talented photographer, and Kelli Jaco of Jaco's Boxing Gym is one of their models (Annie grew up swimming with both of Nicole and Kelli).
And here's a fun fact: Annie was featured in Sarasota Magazine in April 1999 in an article titled "Twenty Sarasotans to Watch in the New Millenium." It's a funny full-circle-type thing that we thought you might find interesting!
My favorite Pieces from the collection: "Annie," a tropical-print bikini, and the "Sheeva" Original Training Bikini in neon papaya. You can shop online at www.loswim.com, and like Lo Swim on Facebook at https://www.facebook.com/weloveloswim
Tatyana Sharoubim is the owner of T. Georgiano's Shoe Salon in downtown Sarasota. Follow her travel and fashion inspiration on Instagram @shoecandy or on Twitter @tgeorgianos.