Article
Sarasota Health News: May 2014
Advice from Dr. Ruth Westheimer, plus a breakthrough from Dr. Harris Silverman, how to be more mindful, an NFL-style workout and more.

Calling Dr. Ruth
"If anybody doesn't give money to this wonderful organization, I can still put five bullets into the red circle."—Dr. Ruth Westheimer, 86, former sniper with the Israeli Haganah freedom fighters, at this year's Women's Resource Center luncheon at The Ritz-Carlton, Sarasota
Speaking to the 400-plus people at this spring's Women's Resource Center Renaissance Luncheon, renowned psychosexual therapist Dr. Ruth Westheimer discussed the nation's wealth of medical research and knowledge about sexuality and the need for it to continue.
"It is very important to state that things have changed," she says of sexual literacy in society. "We are better off. But we still need more research."
While Westheimer still discusses matters like pregnancy prevention and sexually transmitted diseases, for Sarasota's traditionally older population, she emphasizes the importance of staying active and social—whether it's starting a new relationship or simply volunteering for your favorite cause. "For some people, the importance is to take the risk," she says. "Who knows, you might meet someone."
It's an approach the 86-year-old Westheimer practices firsthand as she continues her teaching career at Columbia University. It's her interactions with her students, she says, that fuel her passion. Her latest book is Myths of Love, although she's also written a guide for Alzheimer's caregivers. In fact, her expertise extends beyond sex into many elements of human behavior, although she's happy that people can ask her questions—which, she says, is how she continues to learn.
It's hard to argue with the famously diminutive spitfire, who deserves a good deal of credit for society's increasing frankness about sexual matters.
"I have an obligation to give back to society. One and a half million Jewish children were killed [in the Holocaust], and I'm alive," she says, then adds with a laugh: "That the obligation would be to talk about erections, I did not know."
Ladies' Cycle
May is National Bike Month; celebrate with a women's-only ride. The nonprofit Village Idiots Cycling Club will host its second annual 100-kilometer (about 60 miles) bike ride on Saturday, May 17. Starting at 8 a.m. on Lakewood Ranch Main Street, the free ride includes support vehicles, rest stops and a shorter 40-mile option. Register by May 12; more info at villageidiotscycling.com.
What Can Mindfulness Do For You?
What it is: Put simply, "Paying attention in a particular way: on purpose, in the present moment, nonjudgmentally," according to John Kabat-Zinn, an MIT molecular biology grad who developed the modern-day mindfulness movement in 1979. While meditation is often associated with various spiritual practices, "You can practice mindfulness without changing religions," says Nancy Saum, who emphasizes secular mindfulness practices at downtown's Sarasota Mindfulness Institute (sarasotamindfulness.org). "It's present-moment awareness."
How you do it: A typical introduction to mindfulness is the raisin exercise: An instructor guides you through the examination of a single raisin with all your senses; after looking at it, feeling and smelling it, you eat the raisin very slowly and deliberately to acknowledge texture and flavor and any other factors that might be present.
Focusing on breathing is also a common mindfulness technique; other exercises might involve acknowledging the process of movement like walking—the feel of the ground against various parts of your foot, the moment-by-moment changes, weight transfer, etc. Those exercises often involve slowing down, especially in the beginning. "You do everything slowly so you can take in the complexity," says Saum, who also offers mindful movement classes like qigong and yoga in addition to guided meditation.
The "nonjudgmentally" part of Kabat-Zinn's definition of mindfulness is especially important—and often the hardest to grasp, says Saum. When people's minds wander, they tend to think, "I'm no good at this." The key, she says, is to acknowledge those thoughts as perfectly natural, and then to return your focus to the present moment.
What it does for you: Kabat-Zinn famously used mindfulness to treat chronic pain, among other medical ailments. Nowadays, it's used for everything from dietary therapy to sports performance visualization to education and professional settings. (There's even a group in Congress that meets for mindfulness sessions.) When discussing mindful eating, Saum says she's heard students remark, "If I ate everything this way, I wouldn't eat as much." Practitioners often use mindfulness to go to sleep—focusing on breathing and other methods to "check in with our bodies," says Saum.
But first and foremost, mindfulness practice can have an immediate effect on your overall health simply by reducing stress and anxiety. The brain has a tendency to divert focus toward the past or the future; mindfulness guides it away from those stressors. "Our body thinks whatever we're worrying about is actually happening," says Saum. "Whenever we're completely in the present moment, time kind of expands. That's a place where stress doesn't exist."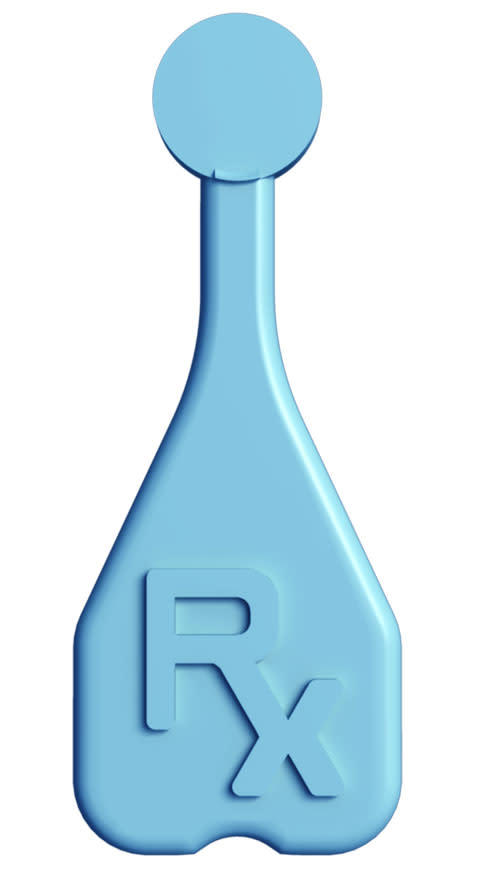 Dropping the Drops
Sarasota's Dr. Harris Silverman has developed a simple breakthrough for an oft-overlooked (so to speak) medical annoyance: eye drops. Rather than leaning your head back and trying literally to drop the liquid into your eye—the imprecise standard up to this point, which results in a good deal of waste—Silverman's Simply Touch allows you to place the drops directly. The small, two-sided device is designed to hold an appropriate dose of liquid (one side holds a smaller amount for prescription drops, while the other holds more for over-the-counter medications) until the round piece is touched to the eye. Simply Touch is available at simplytouchusa.com and on Amazon.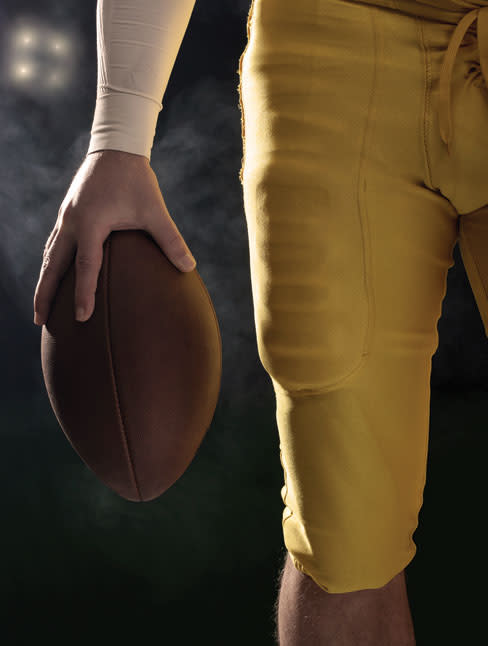 Fitness NFL-Style
Want to work out like the prospective NFL pros? Here are the standard strength and agility exercises this year's draft class (to be selected May 8-10) performed to show their stuff at the NFL combine and other scouting events.
40-yard dash This year's fastest time—4.26 seconds—was turned in by a running back.
Bench press 225 pounds, as many times as you can. Rather than simply showing max strength, this exercise tests strength combined with endurance. This year's best: a whopping 42 from a center. (If you're trying this at home, you may need to use slightly less weight.)
Vertical jump Start flat-footed and hold one arm straight up to note your reach from that position; then boom, see how high your hand can get when you jump straight up. This year, a linebacker hit 42 inches.
Broad jump The broad jump is like being in gym class back in junior high school, according to NFL.com. Just like the vertical, but jump forward as far as you can—while still landing on your feet. A running back this year leapt 11 feet, two inches.
Three-cone drill Place three cones in an L-shape, five yards apart. From one point of the L, sprint forward to the middle cone and back; then run past that second cone, around the third, back around the second to finish where you started. If you can follow that and do it in 6.5 seconds, you're well on your way to NFL fame.
Shuttle run Performed at a variety of distances, this test combines speed with the ability to stop, reverse direction and accelerate again.
For more Sarasota health news, click here to read our Health and Fitness blog. >>
This article appears in the May 2014 issue of Sarasota Magazine. Like what you read? Click here to subscribe. >>