Article
Lasting Looks for Breast Cancer Survivors
Aesthetic oncology services help in the recovery process for breast cancer survivors.
[caption id="attachment_1168" align="alignnone" width="488"]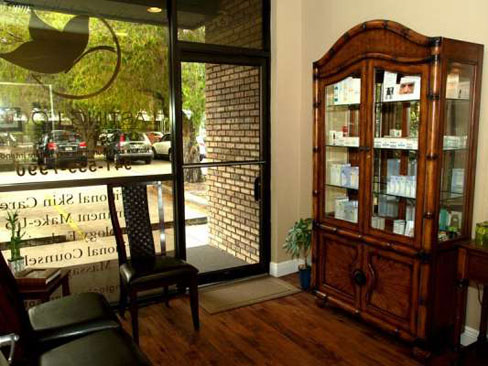 Lasting Looks, a satellite office for Center for Building Hope, strives for a soothing environment.[/caption]
This goes into the "Wow, I never even thought of that" category.
It's a testament to our collective fight against breast cancer, and our support of survivors, that simply beating the disease is not the end of the battle. Now, survivors are supported by a slew of specialists focused on recovery and restoration of, among other things, aesthetic pride and comfort.
Six years ago, former Las Vegas make-up artist Mary McAndrews, founder of Lasting Looks of Sarasota, was asked by a friend (who also happened to be a registered nurse practitioner) for help after the friend underwent a mastectomy. The request? For McAndrews to use her talents as a permanent make-up artist to create a realistic-looking areola on the breast that had been so altered by the cancer surgery. McAndrews now specializes in smoothing out breast surgery scars and, through tattoos, recreating appearance of texture of an areola. Over the course of two to three sessions, eight weeks apart, McAndrews is able to mimic the natural depth, texture and color. "It's quite a journey," says McAndrews. "It brings a normalcy back."
Among the things I would never have considered, in addition to the layering process required to recreate that natural color, texture and depth, is also the careful measuring required for symmetry. Also, the effect that a natural appearance can have on romantic partners. "Men are visual," McAndrews tells clients who say their husbands are tentative after breast cancer surgery. After the tattooing, "He's going to know you're no longer a wounded bird."
Imagine that: Where once treatment was simply about killing the cancer, now it continues through reconstruction--a physical process that, everyone now acknowledges, is a key part of emotional recovery.
In addition to a menu of standard esthetic services, Lasting Looks, which is the Sarasota satellite office for Center for Building Hope, offers services for cancer patients that include:
•    Removal of tattooed surgical markers
•    Recovery and caregiver massages
•    Restoration facial
•    "Bosom Buddies" cancer-support group