Article
Sarasota Memorial's HealthFit Class Helps You Achieve Lasting Health and Happiness
Sarasota Memorial's new HealthFit center for medically integrated fitness helps people of all shapes and sizes come together to achieve lasting health and happiness.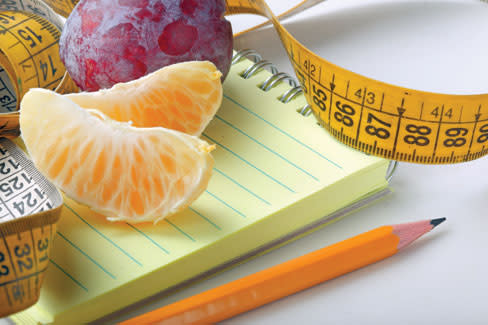 Eat right and exercise—the keys to wellness, right?
Oh, if only it were that easy.
Our health, our habits and our happiness can all be sabotaged by influences we may never think about when we step on the scale—from a lumpy mattress to a complicated relationship with our boss.
The answer lies in acknowledging, addressing and being held accountable for our excuses. At HealthFit, Sarasota Memorial Hospital's center for medically integrated fitness, people of all shapes and sizes come together in special wellness classes to identify their struggles, share their support and ultimately address the issues that may be holding them back.
The four- or six-week programs ask clients to assess themselves via a "Wellness Wheel," which breaks down their lives into a spectrum of nine categories: spiritual growth, self-care, physical environment, career, money, fun and recreation, family and friends, fitness and health, and interpersonal relationships.
HealthFit wellness coach Deniese Kragel sums up the idea in the story of a diet-support group: "Everybody lost their weight. But I ran into them two or three years later, and they'd gained the weight back. How can we solve that?"
How, indeed. For its wellness classes, HealthFit employs a series of physical and emotional as-sessments and projects: Wellness students undergo metabolic testing, nutritional counseling and personal training, in addition to group discussions, journal exercises and life coaching. "We work a lot on goal-setting. We go around and we score everything in life, and the thing that comes up the lowest is the thing we work on," says Kragel. "For me, I have to put 'fun and recreation' on a to-do list."
Kragel describes participants who have identified job dissatisfaction or aimless, unsatisfying re-tirement or even agoraphobia; some realize their sleep is suffering or they're eating mindlessly late at night; some have identified the emotional stumbling blocks that have kept them from pursuing a better life.
Then, coming face-to-face with these unhealthy experiences—both in their own journals, and in the presence of a life coach or the whole group—participants develop accountability for fixing the issues themselves. And with support and guidance, they are able to develop game plans for correcting each issue. They become empowered to correct their job situation, to take on new activities, to address problematic relationships or learn how to walk away. In the process, they also learn to tweak any number of unhealthy habits and overcome habitual excuses.
The HealthFit program is still new, but Kragel has already had clients who are continuing to im-prove their lives six months after completing the program.
"We all have different goals," says Kragel. "What I've learned is, they do all the work. It's the group dynamic that really does it. You're thinking it, you write it down, you say it out loud, and then you say it to somebody.
"There's magic that happens in a group every week."