Article
L!vely Helps Monitor Seniors Who Live Alone; Plus More Boomer Health News
L!vely helps seniors who live alone, plus tips from Sarasota Memorial Hospital's "brain trainer" Marcy Stern.

Home Alone? Not Anymore.
New technology helps to monitor seniors who live alone.
Now being researched through Sarasota's Institute for the Ages, a new technology called Live!y aims to alleviate stressful interactions between seniors who live alone and their concerned, out-of-town caregivers.
HOW IT WORKS
Six sticky sensors attach to the senior's pill box, refrigerator door, cupboard, house keys and other household items involved in healthy daily activity (phone receiver, etc.)
Live!y registers standard movements over the first week (and continues learning from then on).
Designated caregiver(s) can "check in" via an Internet dashboard that displays simple green/yellow/red icons indicating whether movements are within the norm. (Detailed info available by clicking on the icons.)
STAYING CONNECTED
The senior provides Live!y with emails for friends and family.
Live!y sends weekly emails encouraging contacts to upload photos and messages.
Every two weeks, Live!y compiles these notes into a real-life photobook, which is then mailed to the senior—to arrive in the mailbox, not the inbox.
Learn more at mylively.com.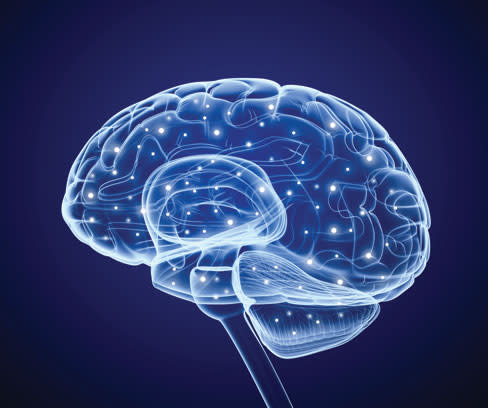 Boomer Brains
Advice from Sarasota Memorial Hospital's "Brain Trainer" Marcy Stern.
1 If it's good for the heart, it's good for the brain—eat right, exercise, watch blood pressure and cholesterol, etc.
2 Alcohol and illicit drugs kill brain cells. You want to hang on to every brain cell you've got.
3 Remember these three: Good sleep, socializing and physical exercise are all essential to good brain health.
4 Learn new things; stay interested.
5 Find ways to challenge your thinking.
6 Avoid falling into comfortable ruts, where you're functioning on autopilot instead of using criti-cal thinking.
7 Listen to/play music.
8 Dance! Make the brain and body work together.
9 Use mnemonic devices (music, rhymes, etc.).
10 Everyone learns differently, so use what works.
For more Sarasota health news, click here to read Hannah Wallace's Health and Fitness blog. >>