Article
What You Need to Know About the Affordable Care Act
Florida Blue's Randall Woods explains the upcoming changes in insurance and what the Affordable Care Act means for you.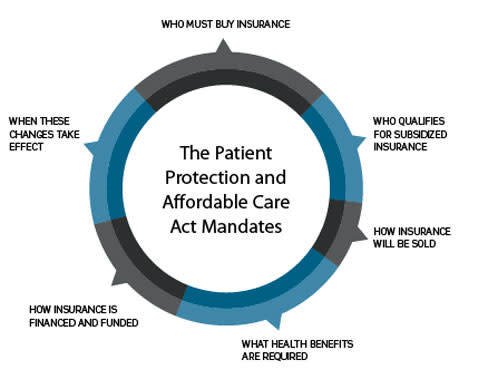 "For many of us, health care reform is a confusing topic," says Florida Blue sales director Randall Woods. "And many times, we ask the government questions only to be told 'We don't know yet.' It can be a little unsettling as an insurer and as a consumer." We asked Woods to help us outline how it works.
The Patient Protection and Affordable Care Act (PPACA or ACA) affects consumers, insurers and providers by mandating
• Who must buy insurance
• Who qualifies for subsidized insurance
• How insurance will be sold
• What health benefits are required
• How insurance is financed and funded
• When these changes take effect.
"The goal of the ACA is simple," says Woods. "To make health insurance more affordable and available to more people." By the numbers, that means providing coverage to more than 30 mil-lion people who are currently uninsured.
Where does this insurance come from?
The ACA offers a "health insurance marketplace" (formerly known as the "exchange") for individual consumers; it also creates the Small Business Health Options Program (SHOP) for small employers (up to 50 full-time employees).
As an individual consumer, you can take advantage of tools that allow you to compare health insurance options based on price, benefits, quality and other features. Qualified consumers must live in the U.S., be a U.S. citizen and not be incarcerated.
When can you enroll?
The open enrollment period for 2014 will be Oct. 1 to March 31, 2014. After the annual open enrollment period, individuals can enroll in or change health plans only during a special enrollment period triggered by events such as marriage, birth or loss of coverage.
How is the ACA more "affordable"?
In addition to making health insurance more widely available, the ACA also aims to make it more financially accessible. Individuals who enroll in health coverage through the marketplace may be eligible for a new kind of tax credit (being referred to as "subsidies") to lower their monthly health plan premiums. The amount of tax credit depends on the family's expected household income.
"While specific subsidy amounts will not be available until the marketplace is operational," ex-plains Woods, "these credits are designed to limit the amount paid for health insurance premiums to between 2 and 9.5 percent of annual household income."
How do you get your subsidy?
Complete an eligibility application to determine the amount of your tax credit, then use your credit information to compare qualified health plans available in the marketplace. Once your en-rollment is complete, the tax credit info is sent directly to the insurance company and applied to the total premium. The insurance company bills you each month for any balance due.
For more Sarasota health news, click here to read Hannah Wallace's Health and Fitness blog. >>