Article
Tennis Star Monica Seles Publishes New Book: "The Academy: Game On"
Monica Seles' new novel looks at life at an athletic training center à la Bradenton's IMG Academy. But what's it really like to be a prodigy in a place like that?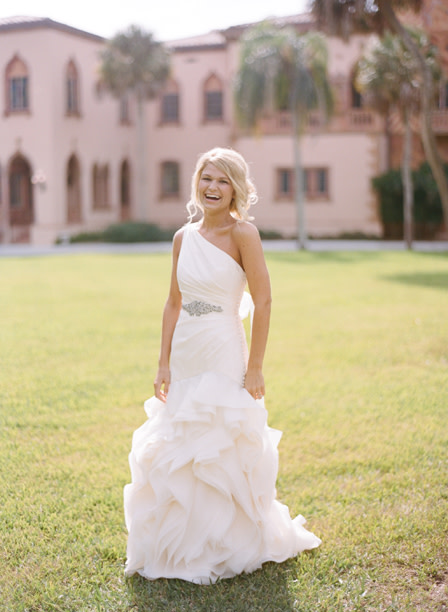 Exceptionally gifted teenage athletes (some of whom are also exceptionally wealthy) learn about love, friendship and betrayal on the sprawling campus of an elite sports school—so goes the setup for The Academy: Game On, a new young-adult novel co-written by tennis legend and longtime local resident Monica Seles. Although set near Miami, the book's fictional school calls to mind Bradenton's lauded IMG Academy, where Seles began training at the age of 12 (when it was the Nick Bollettieri Tennis Academy). Like her protagonist, Maya Hart, Seles was a talented and determined young tennis player who received a scholarship to attend the academy.
Hailing from a working-class family in upstate New York, Maya is at first overwhelmed by the academy's luxurious, multi-sport campus—and the wealthy, international, ultra-competitive teenagers who train there. But soon she's caught up in an exciting lifestyle of luxury cars, $10,000-dollar outfits and unsupervised partying. As the academy's resident tennis superstar tells Maya before heading to the beach, "Class and practice will still be there tomorrow." Yes, we know it's fiction, but with our region's ever-growing reputation as an elite athletic training ground, we had to ask: What's life really like for today's up-and-coming sports superstars?
We spoke with Steve Shenbaum, president of Bradenton's game on Nation, which offers communication, leadership and character training to elite athletes. He has worked with clients like Eli Manning, Yao Ming and the New York Yankees. Though now unaffiliated, game on Nation was based out of IMG Academy from 2003 to 2012.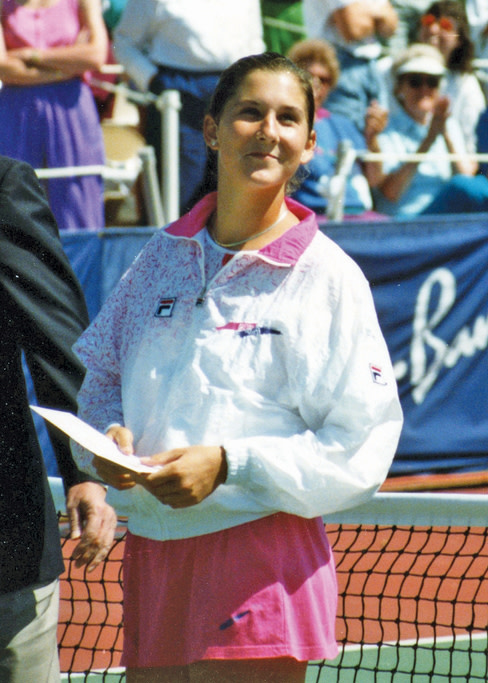 Q. What kind of social opportunities do rising sports stars enjoy?
A. When you're focusing so much on being the best tennis player in the world, you sacrifice some things, and one of those things is just hanging out with friends, learning to tell a story, practicing your social skills.
Q. What misconceptions do we have about talented young athletes?
A. They might do things athletically that are extraordinary, and they might even look four years older than they really are. But at the end of the day, these are kids. These are children, and children make mistakes. Physically, they may appear more mature, but we forget that these are children doing physical achievements that adults can't even do. Continued on page 32
Q. What kind of drama happens in this kind of academy environment?
A. You're going to have challenges whenever you have 700 high school kids in one place. But the IMG Academy I experienced, they probably got in less trouble [than standard public high school kids]. They were so tired by the end of the day, they didn't have the energy to do the things normal high school kids do. Most of them are trying to achieve their dreams. They're such hard-working kids; there just wasn't time [for drama].Yes, many of them are from affluent families, but they're incredibly well-behaved. The drama that I saw was on the sports field: winning and losing, injuries, going to tournaments, just trying to become the best.
Q. Does such a diverse crowd segregate into groups from their own countries?
A. They [IMG] do a great job of mixing it up. I could have 12 students in my class, and I would be the only American. They should be applauded for mixing up the dorms and encouraging the communication among different countries. It's an extraordinary environment when you have 75 countries represented, and they're all striving to reach their dreams.
Q. Is parental pressure an issue?
A. I see much less pressure from parents wanting their children to win, but I've seen parents push their kids to get exposure, to get that recognition, and that's where I get concerned. A 14-year-old may not be ready to be on the cover of ESPN the Magazine, and may not need it, and may not feel confident in an interview, because interviews are hard.
Q. What about fame and media exposure?
A. I remember [golfer] Michelle Wi being at the academy. I think that some of that exposure early on for Michelle put unnecessary pressure on her. Paula Creamer, on the other hand—they're both just wonderful people—but Paula did not go out in the media spotlight as quickly, so she had a little bit easier transition.
Q. Do they have a sense of what they're capable of?
A. Young athletes like Monica Seles, Paula Creamer, Julieta Granada—these are really bright, well-disciplined young women who transitioned seamlessly [to successful careers]. The young men and women who really get to Monica's level, they kind of knew they were going to get there. If you were a 14-year-old prodigy, you knew.
For more Sarasota sports and fitness news, read Hannah Wallace's "Health & Fitness" blog.