Article
Health Report: Local Wellness, Natural Childbirth, Acupuncture News and More
This month's round-up of Sarasota health news.

Marking its fourth year as one of Florida's healthiest counties, Sarasota now offers extensive resources for schools, businesses, childcare support and families through healthysarasota.com. The site, a part of the Healthy Sarasota initiative, includes diet and exercise tips, training manuals and action plans for improving lifestyle, healthy handouts for classrooms and maps of free local spots for "healthy family fun." Healthy Sarasota is also supported by "Collaborate for a Healthy Weight," a national project promoting community health and focusing on underserved populations.
---
Get to Know 5-2-1-0
5 Eat fruits and vegetables at least five times a day.
2 No more than two hours of "screen time" (TV or computer) a day
1At least one hour of being active a day
0 No sodas, sports drinks or other sugar-heavy beverages.
---
Listen Up
"Simply telling someone with a broken arm that it's more likely to heal faster if they stop smoking is frequently the magic pill." —Sarasota orthopedist Dr. Adam Bright
---
Natural Childbirth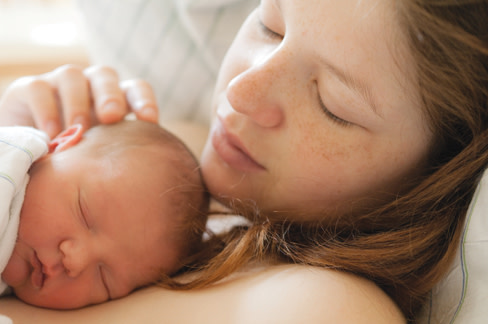 Less than 25 percent of Sarasota Memorial Hospital's more than 3,000 births each year require critical intervention
Coinciding with the completion of its new Courtyard Tower, SMH, the only hospital in Sarasota County offering obstetrical care, recently announced an expansion of natural childbirth options. Low-risk expectant mothers will be able to choose from a number of "low-intervention" birth options that allow for more comfort and movement, free from IVs and monitors. (A whirlpool tub will soon also be among those options for women in labor.) Three of the nine floors in the hospital's new state-of-the-art Courtyard Tower (set to open this fall) are completely dedicated to expectant moms and their babies, including labor and delivery, neonatal intensive care and the hospital's new Mother Baby Unit.
---
Factoid
1: Stock one gallon of water per person, per day (plan on at least three days) for emergency preparedness.
---
June is National Safety Month
Each week is dedicated to a different safety topic.
Preventing Falls
Keep clutter out of walkways; install sturdy handrails near steps, especially the front porch or stoop
Employee Wellness
Drink lots of water and emphasize healthy snacks; regular exercise, including a goal of walking 10,000 steps a day, helps energy levels and overall health
Emergency Preparedness
Prepare a kit of basic supplies (food, water, hygiene items) to last you and your family 72 hours; know how to stay informed and keep in touch with loved ones during an emergency
Ergonomics
Alternate repetitive tasks with non-repetitive tasks; take regular breaks; be aware of pain, swelling or numbness in soft tissues
For more information and resources from the National Safety Council, visit nsc.org.
---
Acupuncture Myths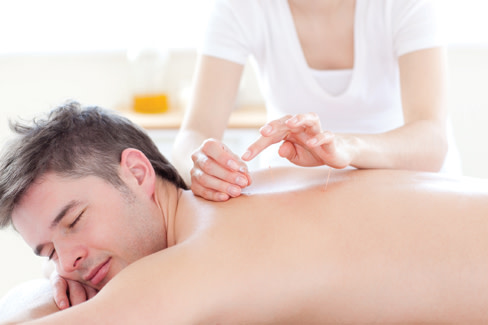 Christina Captain of Sarasota's Family Healing Center addresses some common misconceptions regarding the ancient practice.
Acupuncture is painful and dangerous: "Acupuncture definitely does not have to hurt. Specific styles may elicit stronger sensations than others, but it is not necessary to cause pain for gain."
Only good for treating pain: "Acupuncture is a modality of Oriental medicine, and has application to many health disorders and diseases. WHO and NIH recognize many health issues that benefit from acupuncture and Oriental medicine. Some other applications include as treatment for gastrointestinal issues, menstruation issues, infertility and prevention of colds and flu, and more."
Only someone from China can perform acupuncture well: "It takes a well-trained professional to perform acupuncture well, regardless of nationality."
The needles are reused: "Needles are, by Florida law, sterile and only usable one time and then discarded as biomedical waste. All practitioners are required to have a permit."
Allopathic or conventional medical doctors do not endorse acupuncture: "CNN ran a story in September of last year stating that acupuncture does work. A study published in the archives of internal medicine came to the conclusion in a meta-analysis of 50 studies of acupuncture effectiveness. The AMA agreed. Many MDs recognize the efficacy of acupuncture and recommend it for patients."
Acupuncturists are not licensed trained professionals: "All acupuncturists in the country must graduate from a three- or four-year program (3,000 hours) and pass up to four board-certification exams for state licensure eligibility. This is in stark contrast to some practitioners who don't specialize in acupuncture but want to add it to their services with less than 100 hours of training—or sometimes no training at all."
It is voodoo or a religion: "Acupuncture is based in science, not spirituality."
Acupuncture is a miracle cure: "Sorry, it's not a miracle, but it can seem like it to those who benefit from it by relief of chronic pain."
It takes only one treatment: "Acupuncture is a process of healing and usually takes five to 10 sessions to resolve a health issue."
Insurance does not cover acupuncture: "Think again—many policies do cover acupuncture. Check with your insurance before any treatment begins."
For more health and fitness news, read Hannah Wallace's Health and Fitness blog.