Article
Health Report: May 2013
Sarasota Health Report: May 2013. Food allergies, national running month, CineMama from March of Dimes, colonoscopy news and more.

Nut-Free Munchies: Skeeter Snacks
People with food allergies naturally face a limited selection at the grocery store, especially when it comes to snack foods. Many "low-allergen" food suppliers take a blanket approach by eliminating several common allergens (gluten, eggs, nuts, etc.) from their products. Even then, those items may still be produced in factories that handle nut products, too. Not to mention, limiting so many allergens at once can mean limited flavor and daunting prices.
Skeeter Snacks focuses on one of the most common (and increasingly so), most dangerous allergens—peanuts and tree nuts—and eliminates them entirely from the production process. The protein in these allergens can produce a particularly nasty immune response. Skeeter Snacks are produced entirely in facilities that don't handle anything containing nuts; the entire process, from cooking to packaging to transportation, is nut-free. In fact, there aren't even nut products in the employee vending machines.
Perhaps most interesting of all, the company promotes a philosophy that is less about special products for certain children and more about tasty treats for all kids (that also happen to be safe for those with nut allergies). Available at skeetersnacks.com.
Quick Facts: Food allergies in America
Percent of adults with food allergies
4
Percent of children with food allergies
8
Percent of children with a peanut or tree nut allergy*
1997
0.6
Today
3.1
* The most common children's food allergy, representing 38 percent of all cases. Only 20 percent of children with peanut allergies will grow out of their conditions.
FOR MORE INFO: Food Allergy & Anaphylaxis Network, foodallergy.org
---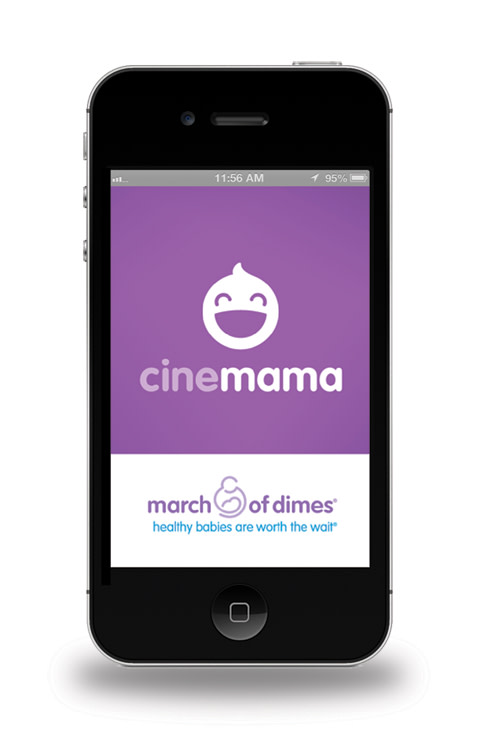 New App!
CineMama from the March of Dimes encourages women to document and share the ups and downs of pregnancy. Among the features is a shareable diary and, perhaps best of all, a tool that takes regular snapshots of the pregnancy's progress and animates them to create a time-lapse video of the growing belly. Available for free for iPhone from iTunes.
---
Yes, You Do Want a Colonoscopy
Colon cancer is the third-deadliest form of cancer, but there is a 90 percent survival rate if it's detected early. That is a powerful reason to schedule a colonoscopy now.
Because they are more likely to get an aggressive form of cancer, African-Americans should begin screenings at 45 years of age; people of other races should begin at 50; people with a family history of polyps should begin at 40.
Among those groups who are at a higher risk for colon cancer—for reasons of age, race or family history—only about 45 percent get a colonoscopy, according to Dr. Ramon Colina of the Sarasota office of Florida Digestive Health Specialists.
We all know it's not the most pleasant procedure to envision, but a colonoscopy is by far the best way to screen for—and treat—colon cancer. (The alternative, a CT scan, is far less accurate, says Colina—and if polyps are detected in a CT scan, they still must be addressed with a colonoscopy.)
People avoid the colonoscopies "for a number of reasons," says Colina. "They're afraid of the procedure, it hasn't been promoted, insurance, money." But as for the common perception of an unpleasant procedure, "Nowadays, the main complaint is the preparation—24 hours before, they have to drink a laxative, go on a liquid diet," Colina says. "The colonoscopy itself, they give you medication and put you to sleep. There's no pain."
Education, Colina adds, is key. When Katie Couric publicly underwent a colonoscopy on the Today show in 2000, "the rate of colonoscopy screenings went up 30 percent."
Learn more about colon health, including the blog "Butt Seriously," at stopcoloncancernow.com.
---
May is National Running and Fitness Month
Celebrate with the Fifth Annual Sammy's Run on May 25. The always popular race benefits Oak Park School and the Phelan McDermid Syndrome Foundation (which topped this year's 36-Hour Giving Challenge with 678 donations totaling $90,102). Learn more at sammysrun.com.
WHAT IS PHELAN MCDERMID SYNDROME?
Once called 22q13 deletion syndrome, Phelan McDermid Syndrome stems from a disruption in the 22nd chromosome, which is involved in brain function and development. Symptoms vary widely and can include poor communication and motor skills, low muscle tone, dysplastic fingernails and often autism spectrum disorders. There is no cure.
Other ways to celebrate National Running and Fitness Month:
May 4-5
FIT Triathlon and Expo at Nathan Benderson Park
Saturday: Family-friendly 5K "Girls on the Run" fun-run/walk, benefitting Girls Inc., followed by a standup paddleboard race and demo. There's also a fitness expo with a wide variety of products.
Sunday: Sprint and international-distance triathlons. (Online registration closes May 1, but on-site registration will be available May 4.) fittriathlon.com
May 19
Eighth Annual Sarasota Dirty Duo at the Celery Fields
Two-person teams share a single bicycle (one runs while the other rides, swapping as needed) through a course with some obstacles—including the requisite mud pit. sarasotadirtyduo.com
Read Hannah Wallace's Health and Fitness blog here.