Article
Fit Getting Fitter
For a feature in our January issue, editor Hannah Wallace gets put through the ringer at a bunch of local Sarasota sports facilities.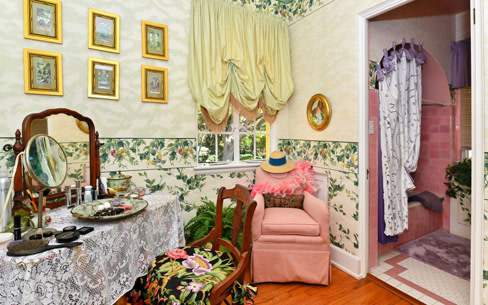 I still consider myself a fit person, but at 33, more than a decade removed from Division I college soccer, I feel like I've long been sliding slowly away from fitness—waist a little bigger, energy a little lower, motivation waning. It's an inevitable part of aging, I suppose, and that's worth coming to terms with. On the other hand, it's never too late to get better.
The start of this health and fitness blog coincides with a feature I'm writing about fit people taking their fitness to the next level. Perfect timing. First I had a health assessment and VO2 max test (essentially a calorie-use calculator) at SMH's seriously impressive HealthFit complex on Clark Road. Then I spent a day at IMG Academy, including three and a half hours (!) in an adult tennis class. That was amazing, not least because Nick Bollettieri came out to say hi. It was just an informative, engaging and blissfully exhausting ordeal. I love wearing myself out with sport. I can spend an hour in the gym, on a treadmill, lifting weights, but slip-sliding around on a clay court for an entire morning isn't just good for my body; it's good for my soul.
Unfortunately, that wasn't the end of my day at IMG. After lunch, I had an hour-long strength and conditioning workout. A minute into that, I knew I was in trouble. The marathon tennis session had sapped me of way more than I realized, and I began regretting my cavalier approach to sports nutrition. Breakfast, people. Always eat breakfast. By the end, after squats, presses, lunges, planks, battle-ropes and pushing a sled, I didn't know whether to cry, puke or pass out. I can't remember the last time I so badly wanted to quit a workout.
So yes, this week I'm consulting with a nutritionist from Kaizen Total Wellness, who will hopefully tell me how to keep that from ever happening again. (I'm sure "Eat breakfast, genius" will be part of the lesson.) And today I underwent an assessment of my athletic strengths and weaknesses at Lakewood Ranch's Athletic Edge. Not a bad job to have.
So let's consider this the start of my personal fitness revolution, one that will soon see me leaner, faster and stronger, a better ice hockey player and, on the soccer field, a closer approximation of my college self.
According to my HealthFit analysis, this is my starting point: 33 years old, 5'8", 165 lbs., BMI 25.3. Now, to get better.