Fashion I.Q.
Bra-Fitting Tips from Luxury Lingerie Line Simone Perele
Katia Charle, creative director of lingerie brand Simone Perele (which can be found locally at Sea Cup and Up), shares her tried-and-true bra fitting tips.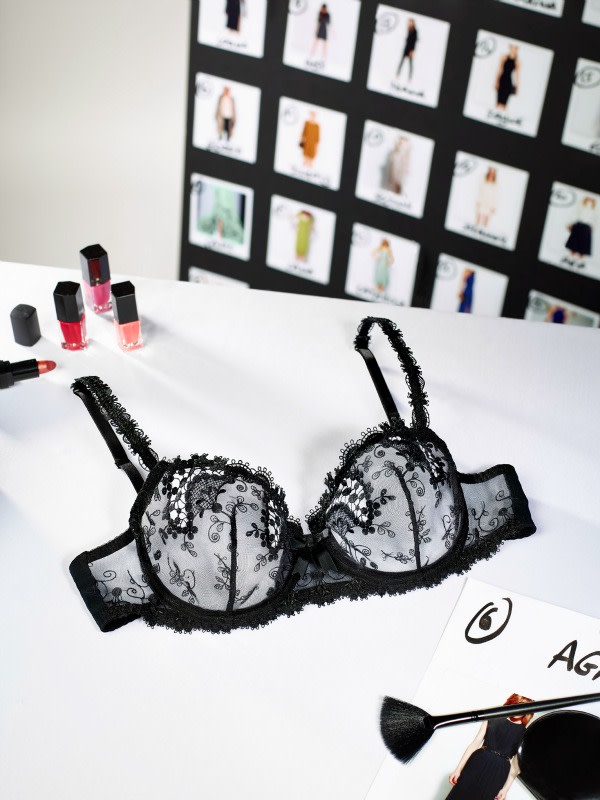 Here's the truth: For the longest time I considered shopping for unmentionables a chore. All those pretty little things were for other girls. And as for getting sized for a bra, well, someone told me in my twenties what size I was, so....
Enter Molly Schechter, who watched me tugging at my bra (ugh--yes, others saw this happening!) one night and suggested I visit Cheryl Burke at Sea Cup and Up for a proper sizing. (And if you know Molly, you know that was more like powerful direction with a punch of insistence--but either way, I got the message.) And thanks to both of them I now love my unmentionables drawer, which is lined with the divine French designs of Simone Pérèle.
We know French girls just get it. With style, design and details that are elegant but not frilly, Simone Pérèle is chic and understated sexy. And I particularly love that it's lingerie, but crafted with comfort in mind--liberating!  Here to tell you more is Katia Charle, who has been the creative director of Simone Pérèle for more than 20  years. Straight from her desk in France, our interview: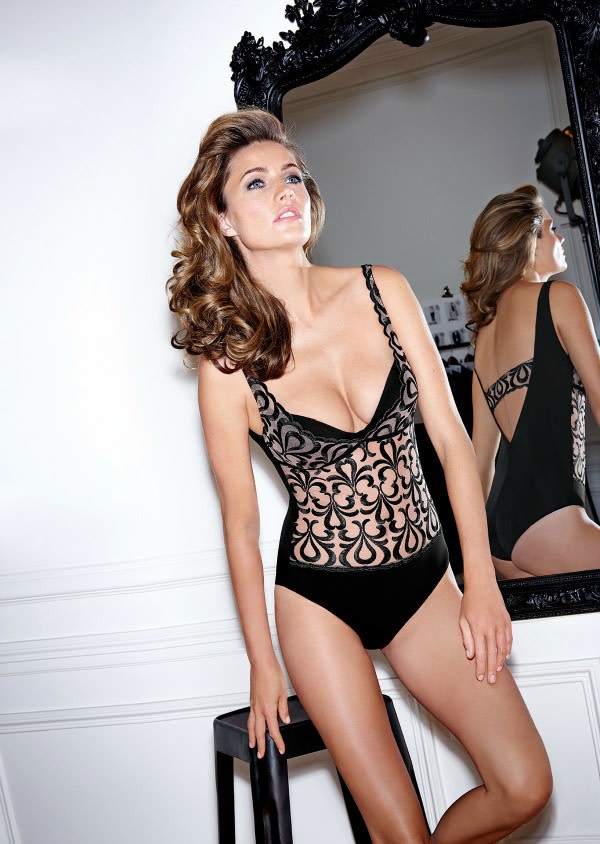 Lets begin with the namesake behind the label, Madame Simone Pérèle - what was her vision?
Simone Pérèle was founded in Paris in 1948 by Madame Simone Pérèle, an expert corset maker who had a vision to liberate women and design lingerie that embraced a woman's natural shape. She quickly gained a reputation for breaking with tradition, creating lingerie dedicated to women's desire to look beautiful yet also feel comfortable.
However do you design a lovely bra and do so with comfort in mind?
Madame Simone Pérèle herself said, "The best part of a Simone Pérèle bra is that we forget we're even wearing one!" I couldn't agree with her more. Our fabrics are rigorously selected for how they conform to every shape and size. For example, we refuse to use fabrics that are too soft or light when we go up in cup size. We rework the elasticity of fabrics for optimal fit, whether those fabrics are lace, embroidery, knitted fabrics or bra straps.
Furthermore, during product development--which can last up to eight months--our products are worn, washed and tested to gather all the information we can. Alterations are sometimes made down to the millimeter and even traced with pencil! Everything is done so that women who wear Simone Pérèle are perfectly fitted, supremely comfortable and wonderfully delighted.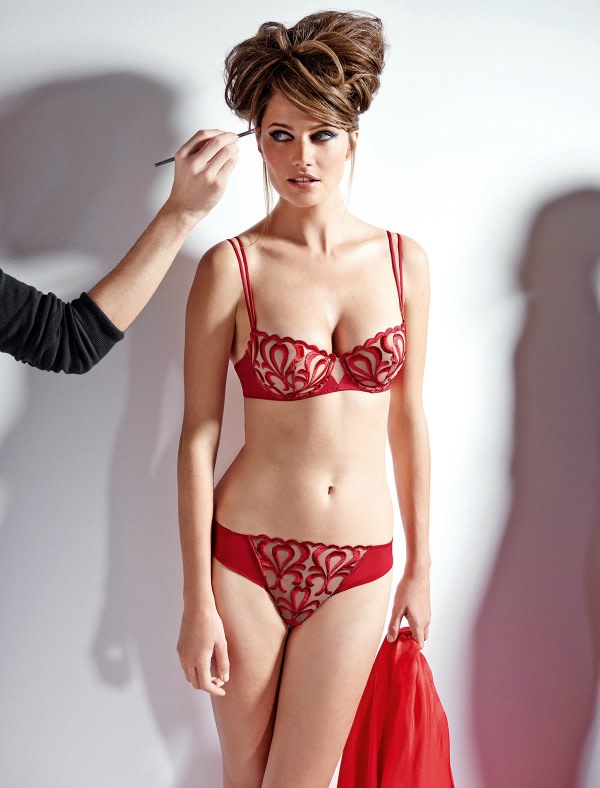 What inspires a collection?
Each collection is a new challenge--I often say that I pass two tests a year! Each season we create four or five new lines, and in each line we have from three to six different Simone Perele models. We do our best so that each line has its own personality to respond to the desires of different women. I use the word "desires" because women vary, right? But that's also what makes it so exciting: We create around 300 prototypes every season, which are all analyzed and designed to respond to the needs of the countries where Simone Pérèle is distributed.
Tell us your favorite piece in the fall line.
The Wish collection is a new permanent collection and a personal favorite, as it embodies the essence of French style and seduction. The limited-edition Look collection is also a favorite, with dramatic embroidery on nude tulle for a tattoo-like effect that looks painted on the body. There's drama, mystery and seduction, but the fit is phenomenal.
What are the telltale signs a woman is wearing the wrong sized bra?
We encourage all women to have a bra fitting every six months or so. Women's bodies are constantly changing, and fit is so important for support, comfort and feeling beautiful in your bra. Here are some of the signs that a woman is wearing the wrong bra size:
The bra band rises in back. If your bra band rises in back, it is likely too large. The bra band is the most functional component of your bra and provides about 80% of the support of your bust, so it should be snug and rest level to the floor in front and back.
The center of your bra (center gore) doesn't rest flat against your skin. The center gore should lay flat against your skin. When it doesn't, the band can't provide proper support. Your bra cups may be too small.
Your straps dig into your shoulders. Bra straps should only do about 20 percent of the work when it comes to supporting the bust. The bra band does the rest.
Your breast tissue is bulging from the tops or sides of your cups. If you have lumps and bumps around your bra, or your breast spills out of the cups from the tops or sides, your cup size is too small. Bra cups should completely envelope your breast tissue so that you look smooth under a t-shirt.
Your bra bunches or gaps. Wrinkles, puckering or gaps indicate extra fabric, which means your cup size is too large. Try going down a cup size; you want the bra to hug your curves for a flawless fit.
How about caring for her unmentionables?
Avoid wearing the same bra twice in a row. Giving your bra a break allows it to recover from being stretched during the day. I always recommend women have at least four or five great everyday bras to rotate. If you have a favorite bra, buy it in multiples!