Article
The Latest Innovation in Hair: The Calligraphy Cut
An interview with Frank Brormann, master hair stylist and creator of the calligraphy cut.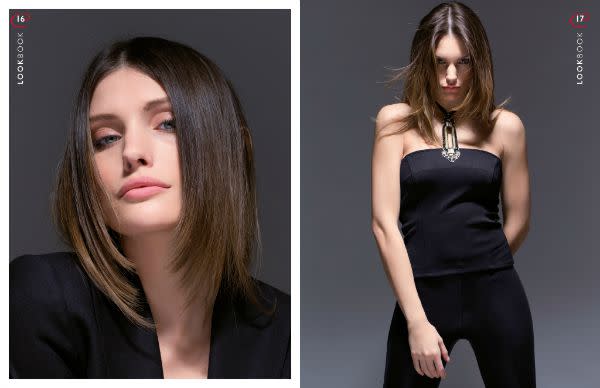 If you haven't heard about the Calligraphy Cut yet, you will--it's going to become one of those things you hear about over and over again. It's the the future of hair styling. I'd liken it to how Sassoon changed the world of hair with a pair of scissors--only this time, it's German-born master-stylist Frank Brormann with a calligraphy pen-like tool.
What's cool is that Nuovo Salon Group is on the cutting edge (that pun wasn't intended, but it happened!) of this trend and has brought the calligraphy cut to Sarasota. In fact only 10 salons are licensed to perform this cut in the U.S., and 4 of those are Nuovo. And I just happened to have the honor of Brormann's first cut here in Sarasota--my hair is lighter and dances with so much movement that it becomes the topic of conversation wherever I go these days.
Now one of the most sought-after men in the industry, Brormann is traveling the world styling and training others with this cleverly inventive hair cut and style. While he was jet-setting I caught up with him for a quick Q&A to learn just a little bit more.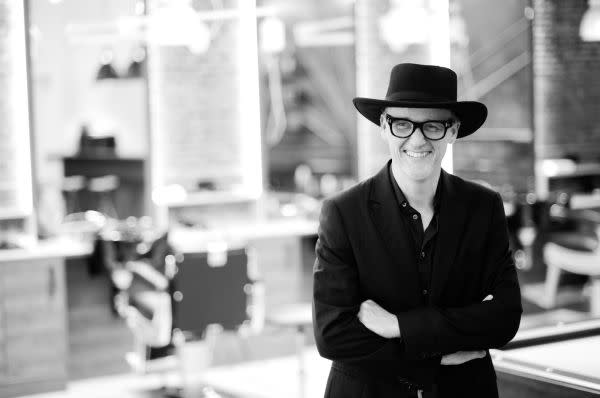 How is the calligraphy cut different from a scissors cut?
Scissors cut the hair straight and dull. The patented calligraph [tool], however, cuts the hair at an angle of 21 degrees, which enlarges the tip's surface by more than 270 percent. With every touch, the hair gets an motion impulse and perceptibly more richness. Only a blade enables this kind of precise angular cut.

Where did you draw your inspiration for this innovative tool?
By cutting flower stems, I realized that if you cut in an perfect angle,  you can increase the [flower's surface area] nearly three times. And if you can do that to flowers, why not with hair ? It took me six years to develop the technique and to design the tool. The result: Hair that is beautiful, soft and flexible, with natural movement that begins in the ends of the hair. And the tool looks like a piece of art.
Are there any exceptions to the type of hair that can be cut?
Yes, we don't use it on over-bleached hair or frizzy or very curly hair.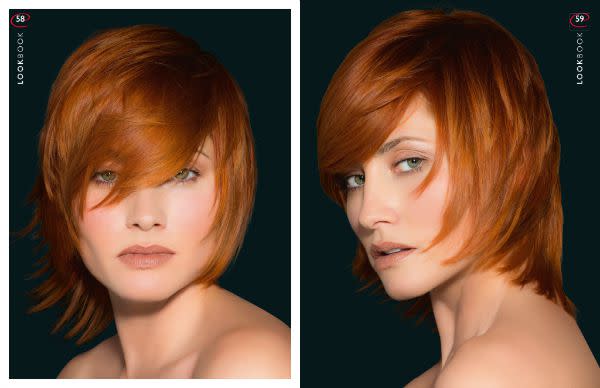 What products should we own to properly style the calligraphy cut?
The calligraphy cut is very easy to style. There is no need for special products to obtain the desired effect. Just let your calligraphy stylist advise you on the blow-drying techniques and products that are suitable to show off your cut to its best advantage.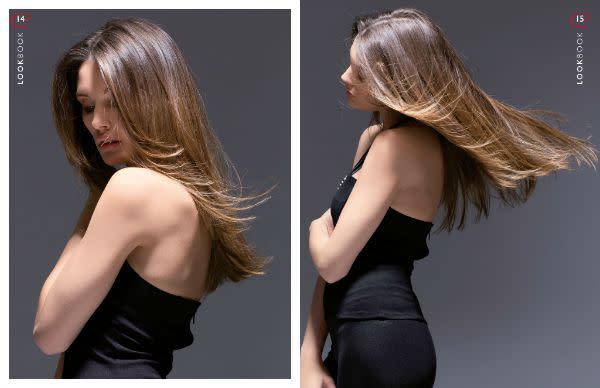 What would you say to the woman who's intrigued but on the edge of deciding to go for it?
The hair gets cut at an angle and each individual tip is put in motion--and more movement eventually means more volume. The calligraphy cut gives hair the bounce and volume it needs--which it often lacks--without having to change its basic length. This is why numerous customers favor the exceptional effects of the calligraphy cut: Due to the angular cut, the hair remains healthy for longer and split ends are prevented.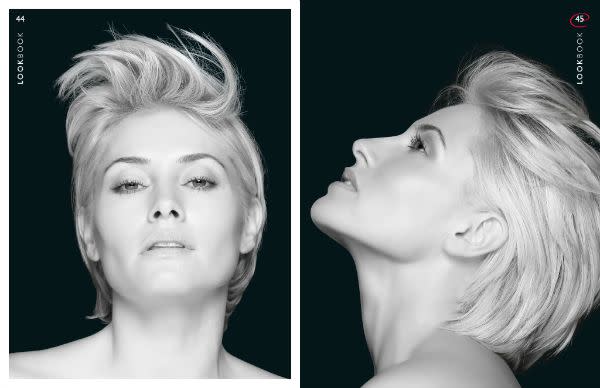 Lastly, you've worked with some of the biggest names in the business, and every girl loves an inside runway styling tip--what's the current must-do when it comes to our locks?
Hair at collarbone length with quite short layers, soft movement and very sexy, with long fringe/bangs.