Article
Five Glamorous Sarasota Weddings
What makes a wedding sensational? Love, joy--and a personality all its own.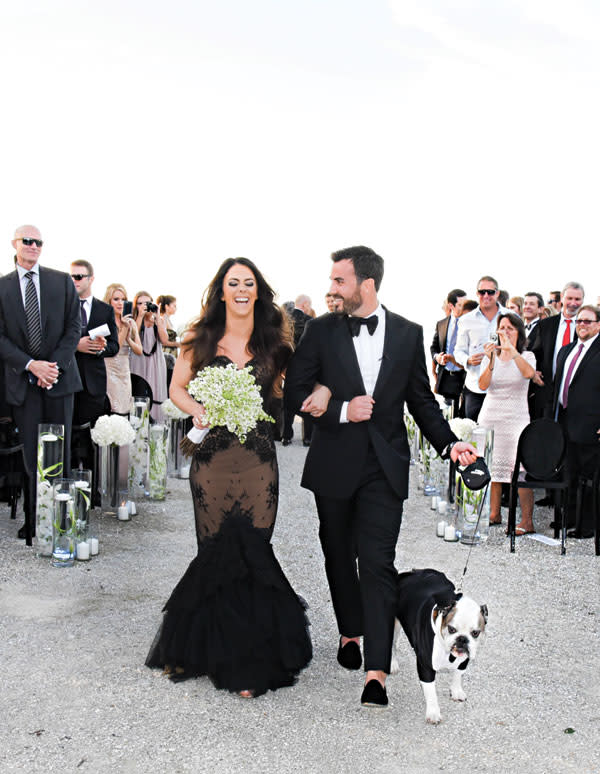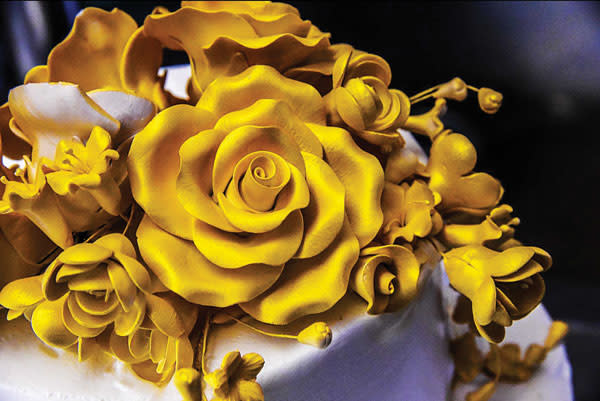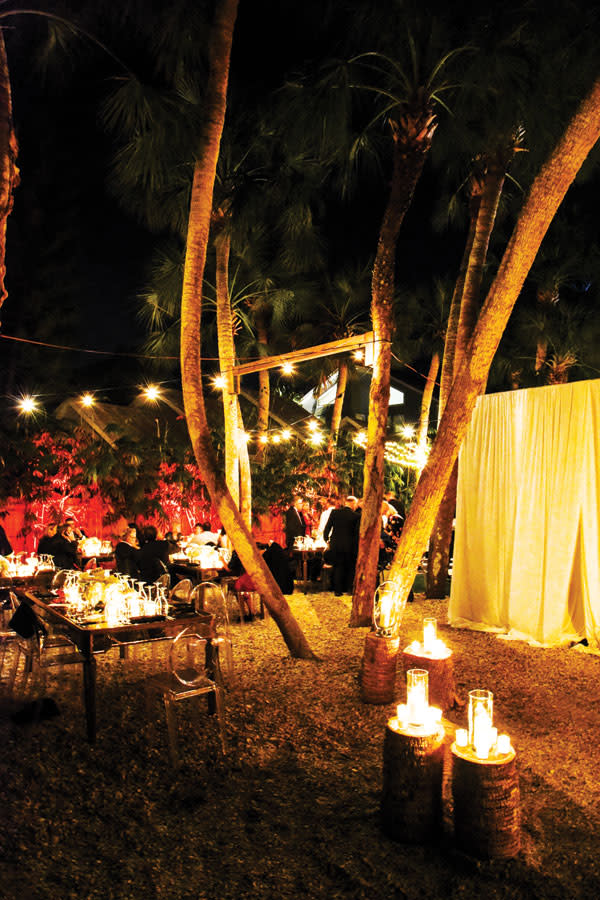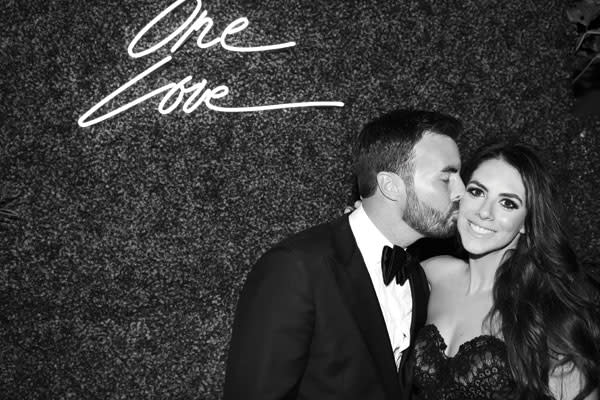 Sloane Sapan and William McComb
Not every bride can pull off a black wedding dress, but for Sloane Sapan, there was never any other choice. "I always wanted to wear a black wedding dress," she says when asked about her custom-made Inbal Dror gown. "I couldn't be happier that I did." The rest of her wedding wasn't cookie-cutter, either. She planned and executed the whole affair herself, right down to painting 55 tree stumps gold to line the walkway of her Siesta Key home, where the wedding was held, and purchasing tables from China because the perfect ones just couldn't be found anywhere else. Sloane and her husband, William McComb, a real estate attorney, are happy with their decision to allocate the funds they would have used on a wedding venue to remodeling their outdoor space. "It was time-consuming but totally worth it," Sloane says. "Now we can enjoy what our wedding created every single day." Photography by Tony Gajate Photography.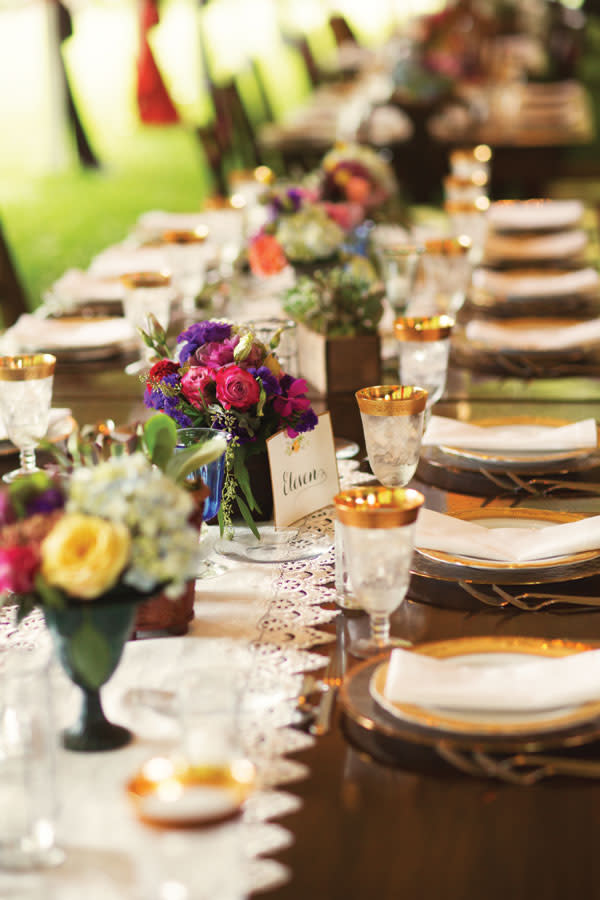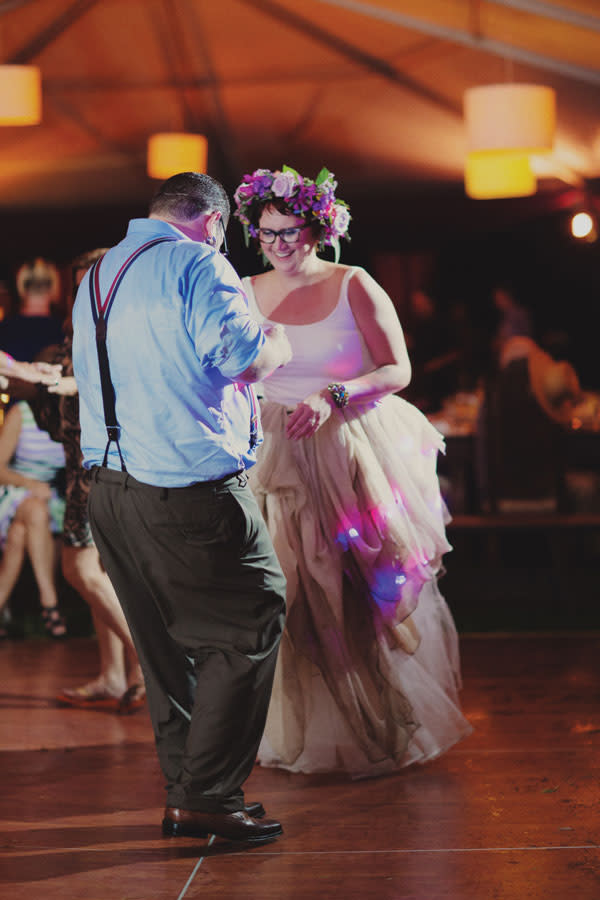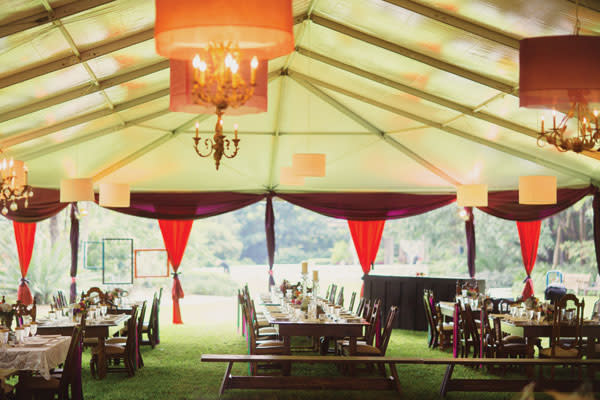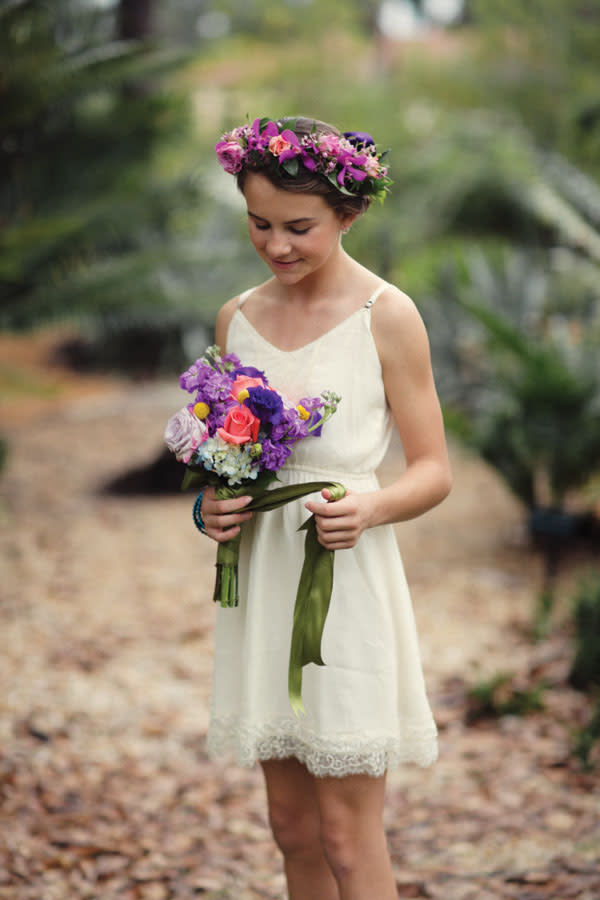 Annie Egolf & Owen Meats
Annie Egolf and Owen Meats knew that they wanted their wedding to be whimsical and colorful—with what they defined as a vintage Bohemian/gypsy feeling. "Selby Gardens fit well with our vibe; we wanted to be outside, with nature as focal point," Annie says. Food and fun music were also a big focus, as Owen is a chef and many of the couple's close friends are musicians. "Neither [one of us] had put much thought into marriage before we started planning our wedding," Annie says. "It became our dream wedding as it unfolded, but it would be dishonest to say there was some longstanding vision of the perfect [event]." Nevertheless, the two happily agree, they nailed it. Wedding planning by Maria Brady / Choreographed Events. Photography by Binary Flips.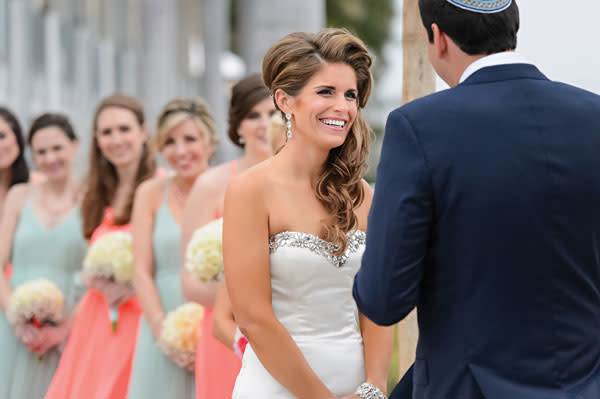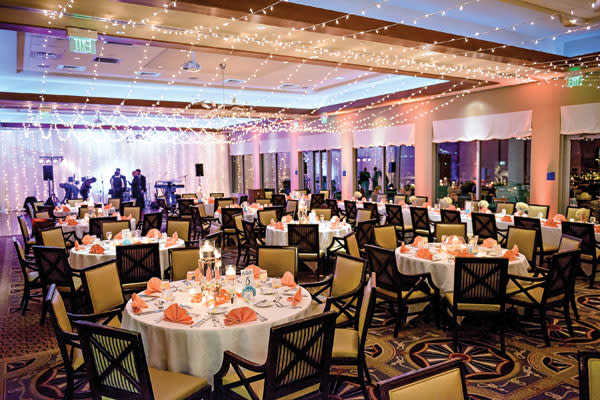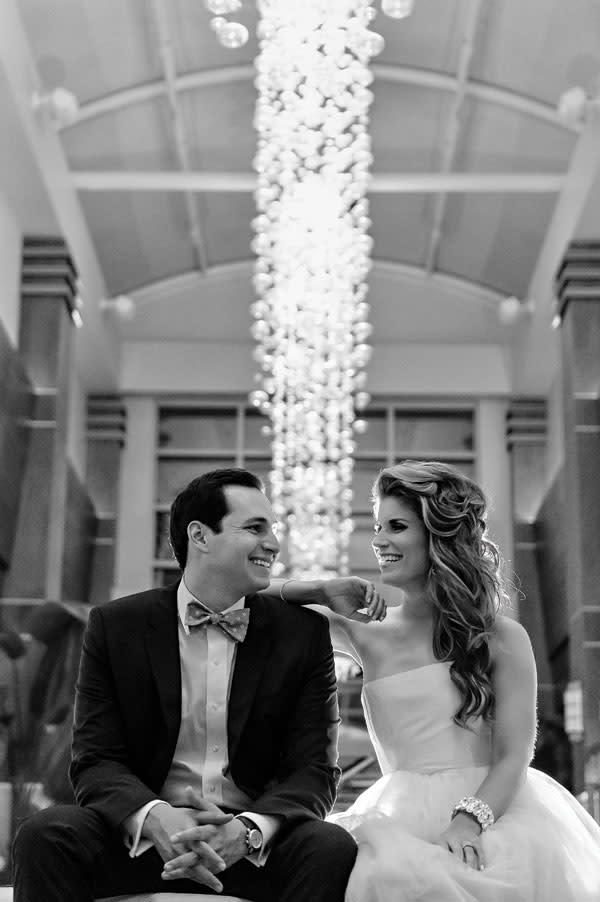 Hayley Wielgus and Max Winitz
Even before she was engaged, ABC7 anchor Hayley Wielgus knew she wanted to have her wedding at the Sarasota Yacht Club. After emceeing an event there years ago, "[I knew] I had found my venue, found my photographer [Naomi Chokr, who had photographed the event] and found my bakery [The Short Giraffe, which provided treats]." So when fellow ABC7 anchor Max Winitz proposed in October 2013, she was ready to bring her vision to life. Hayley planned their coastal-chic reception herself, choosing a color theme of seafoam and coral—"It just made sense, being in Sarasota," she says. The most memorable moment of her big day? "Having all my best friends in one place for a whole weekend—that never happens," she says. Photography by Naomi Chokr.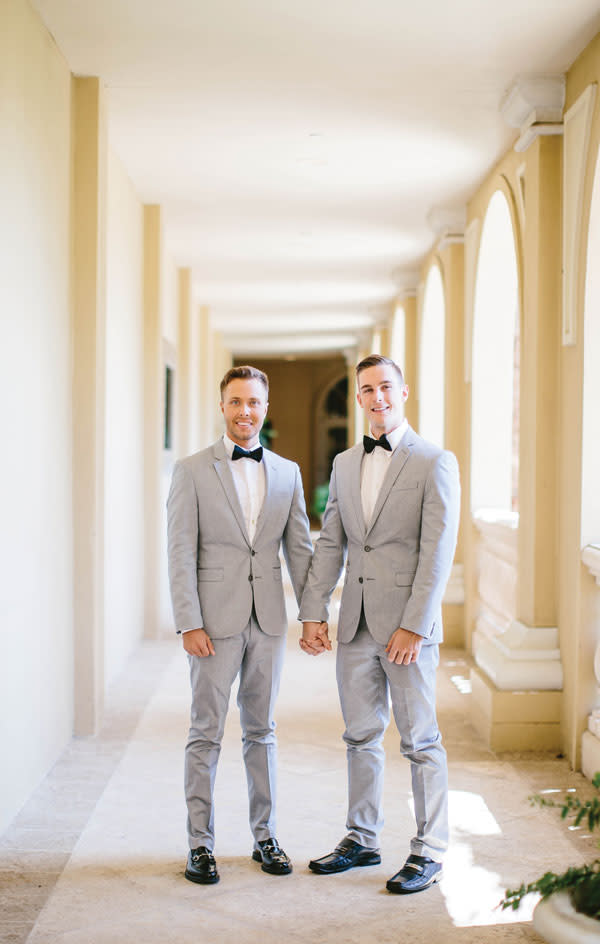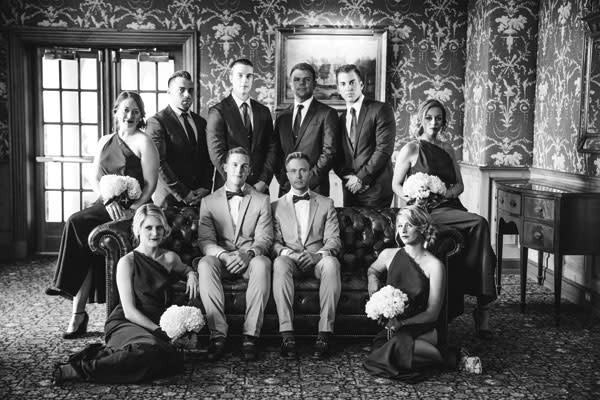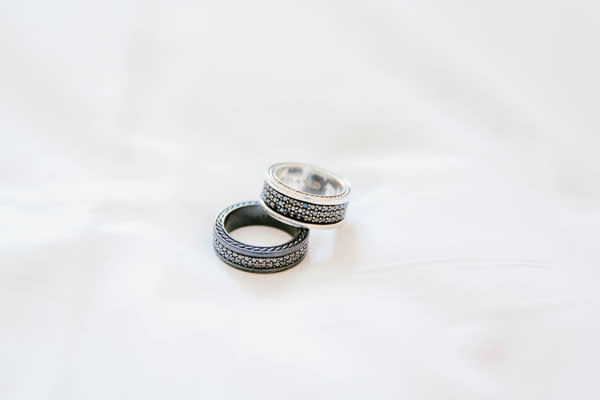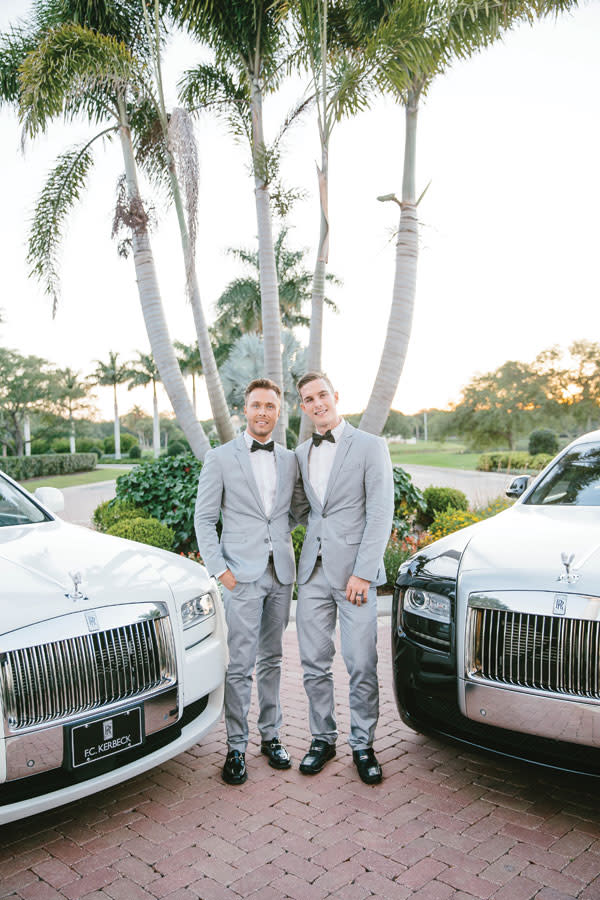 Cody Hinson and Ben Hide
Fort Myers residents Cody Hinson and Ben Hide chose to hold their Gatsby-inspired spring wedding at The Oaks Club in Osprey. "We'd attended the wedding of a very good friend a year earlier at The Oaks Club, and knew that the venue was a perfect fit for our theme and the look we wanted," Cody says. The wedding also served as a reunion for the far-flung members of their families. "My favorite part of the day was getting the chance to watch friends and family who haven't seen each other in a long time reconnect during such a happy event," Cody says. Ben, a purchasing manager for his family-run solar lighting company, proposed to Cody, a realtor, on their two-year anniversary; the proposal was followed by a celebratory gathering of their closest friends. As for the wedding itself, which Cody planned, the couple went for "masculine but beautiful," he says. Photography by Shannon Kirsten Photography.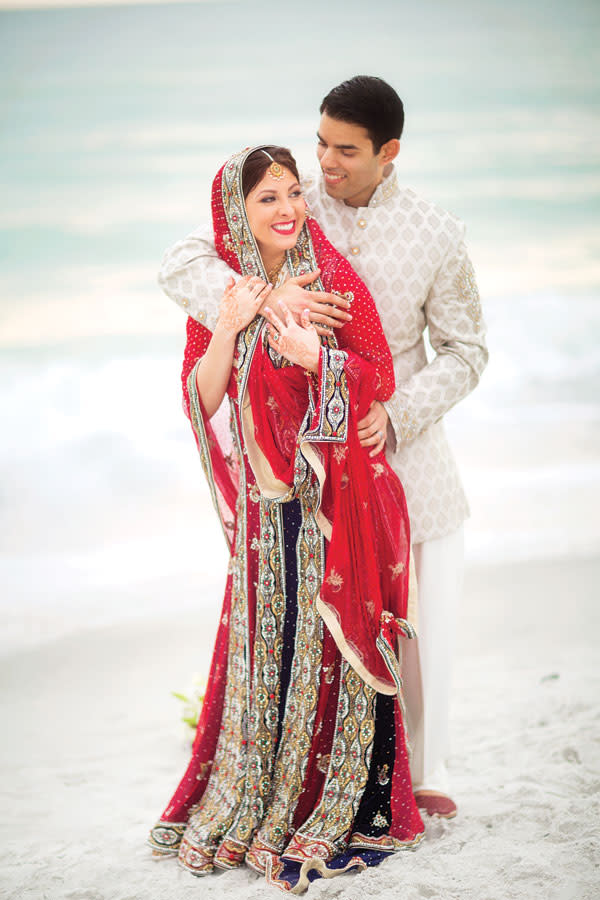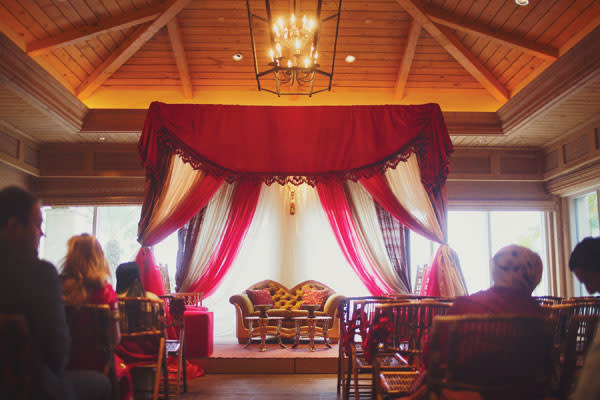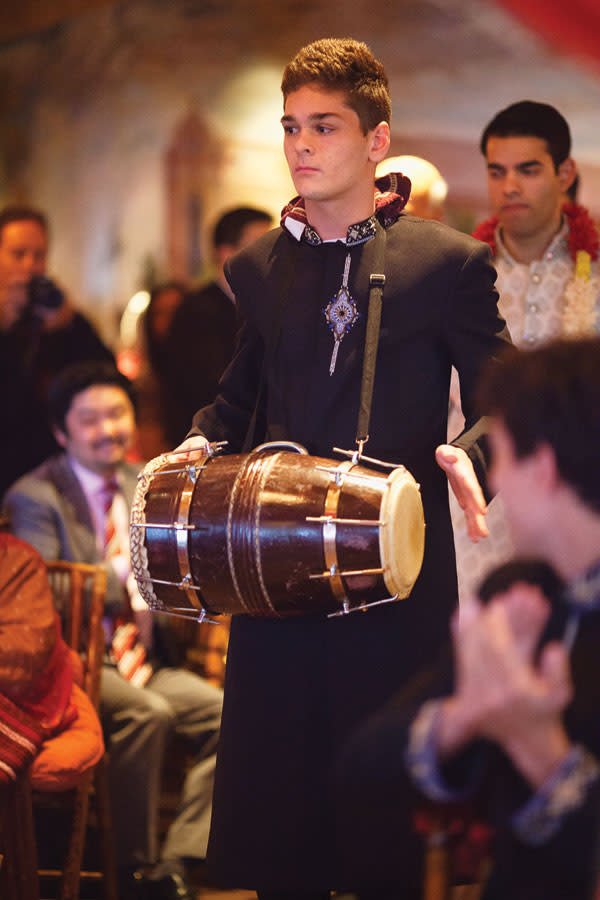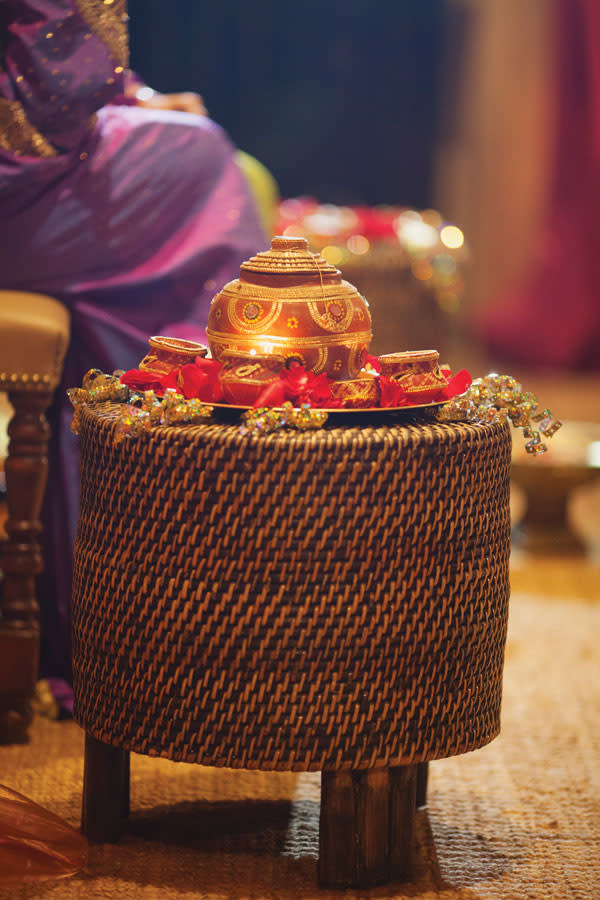 Cari Stinn & Zahid Iqbal
Cari Stinn and Zahid Iqbal met in an ER in Chicago, where Cari was studying to be a physician assistant and Zahid was beginning his medical residency. Their first date started off appropriately for a medical couple, Cari says: "He took me to the drugstore for Band-Aids!" But it ended romantically. "At the end of the night, he went right in for the kiss," she says. Two years later they were planning a traditional Islamic wedding in Sarasota—where Cari has vacationed throughout her life—at The Ritz-Carlton Members Beach Club.  "There were very few things that I was particular about," says Cari. "I just asked [wedding planner Maria Brady] to make it romantic and intimate." Intimate it was, and completely traditional, with henna applied to the bride's hands and feet; bright, vivid colors; and plenty of celebratory dancing. Wedding planning by Maria Brady / Choreographed Events. Photography by Binary Flips.