Article
PAINT Nail Bar Opens in Downtown Sarasota
The salon--the brainchild of Michele Schlossberg--will offer lux-yet-affordable nail services in downtown Sarasota.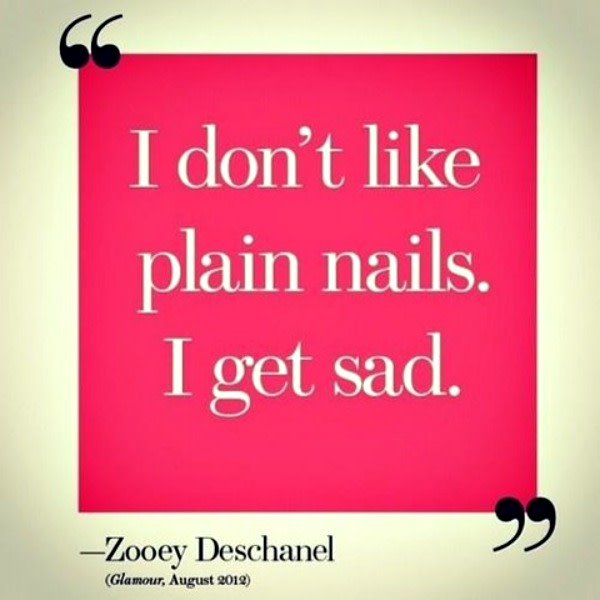 If you feel the same as Zooey Deschanel, you'll love knowing that there's a new way to make your nails happy--PAINT Nail Bar on First Street in downtown Sarasota. The loft-like space speaks to the modern girl who loves industrialized glamour. It's designed to feel like a home, with rustic elements of reclaimed wood married perfectly with glittering chandeliers, not to mention the lux pedicure seating that feels more like you're in a chic girlfriend's living room.
I caught up with owner Michele Schlossberg to learn more about PAINT's waterless services, what's hot in nail trends and how to make that manicure last longer.
Tell us about your vision for PAINT.
After moving to Sarasota in 2013, I struggled with finding a chic, healthy, affordable nail salon. Don't get me wrong, Sarasota has some amazing spas and salons, but I specifically wanted a nail salon that provided me with spa-like ambiance and customer service without the high prices. It became clear there was a need to be filled. And I saw a growing trend across the country with upscale nail "bars" or "boutiques" with incredible services but fair pricing. Sarasota needed this concept.
My vision with PAINT was to bring to fruition a beautiful, hygienic nail salon that feels like a chic home, where guests are welcomed with affordable luxury services, exceptional sterilization standards and impeccable customer service.
What services are unique to this salon?
At PAINT we offer "waterless" services and traditional "wet." Our waterless pedicure services utilize hot towels instead of a soaking period in a basin, allowing for a longer massage. Waterless pedicure services are growing in popularity across the country as a more sanitary, luxurious and environmentally friendly alternative to traditional pedicures. Not to mention that by not soaking the nails, nail polish lasts longer.
What is the hottest trend in nail art at the moment?
Nail art that is subtle and chic. For example, the "half moon" manicure, which is the reverse of a French manicure, or "striping," which is applied on one accent finger. Often, the nail art is really a design detail rather than the tacky flower most women think of. At PAINT, clients can browse through our nail art gallery on iPads and select a look that complements their style.
What trend do you see on the horizon for fingertips?
There is a movement away from square artificial nails, traditionally called "pink and white," to a natural nail. The shape of the nail is moving to an almond shape instead of a square. If you look at recent celebrity trends, especially on the red carpet, short, nude nails and almond shaped nails were everywhere.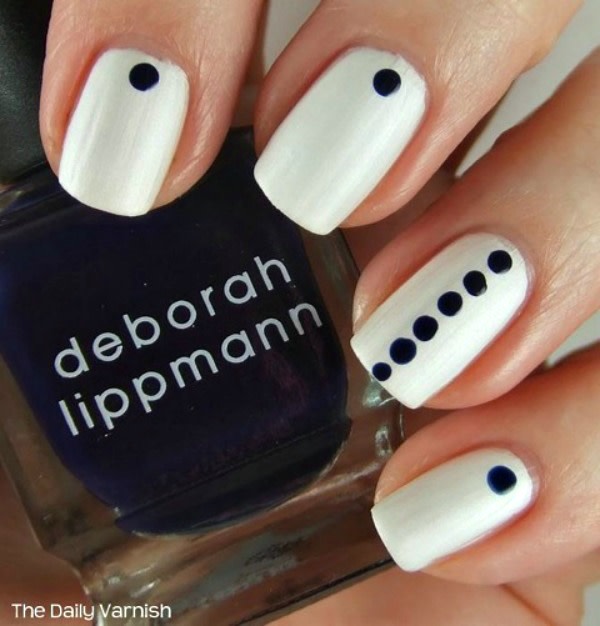 What mistakes do women make when it comes to their manicure and pedicures?
Safety, safety, safety--we've all heard horror stories either from someone we know or the media about infections and fungus from nail salons. The jetted whirlpool pedicure thrones are a breeding ground for bacteria. Unfortunately, the state's cleaning requirements--a 10 minute cycle between each client--aren't followed at most nail salons. In addition, the nail implements are [often] not cleaned or sanitized properly, which puts women and men at risk for infections. At PAINT, we utilize medical-grade sterilization protocols. Our implements are pre-cleaned and sealed in autoclave bags before being sterilized. They remain sealed and sterile until a client's service begins. In addition, files and buffers are disposed of--nothing gets reused.
I can't be the only one out there who loves to try a new product or two. Tell us what we can find at PAINT.
It's hard to name only one or two as I worked really diligently to select the best products. I selected Deborah Lippmann lacquer and cuticle/hand creams because women rave about the staying power [of the lacquer] and transformation of their cuticles [with the hand cream]. Deborah Lippmann is a top seller at Nordstrom and the only place to find it in Sarasota is at PAINT.
What would we be pleasantly surprised to know about PAINT?
All of our polish lines are "five-free" which means they are free of harmful toxins [DBP, toluene, formaldehyde, formaldehyde resina and camphor], and therefore healthier for natural nails. One of our five-free products is BioSeaweed Gel, which is the only five-free gel polish line on the market. Therefore, our "no-chip" manicure is healthier and safer for our clients and their nails.
PAINT Nail Bar opens today and is located at 1417 First St., Sarasota (941) 366-8989