Article
Tracy Dorman on Designing Costumes for Asolo Rep's "Our Betters"
The Emmy Award-winning designer shares her process and inspiration.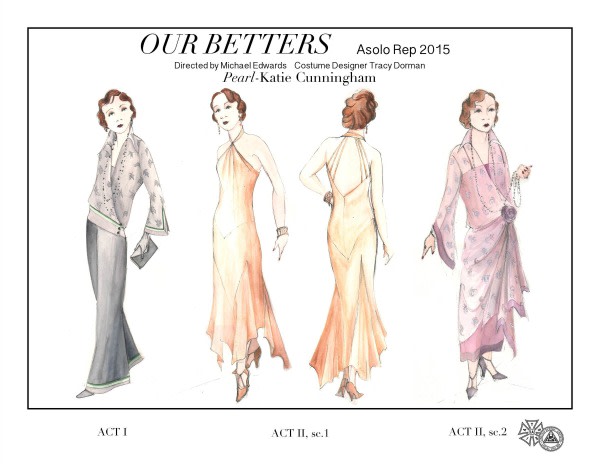 Question for those committed Downton Abbey fans out there: Have you watched the Smithsonian Channel's Million Dollar American Princesses hosted by Downton's Elizabeth McGovern?  It's an-depth look at the young American heiresses that made their way into the usually closed British aristocracy at a time when salaries were low and estate upkeep was at an all-time high.
If you have, then you'll be thrilled to know that the Asolo Rep's producing artistic director Michael Donald Edwards has gone one better with the upcoming play Our Betters by W. Somerset Maugham. It's a fiery romantic dramedy about the invasion of sly social-climbing American heiresses into British society. NowToronto.com calls it "a more devious Downton Abbey."  And it's filled with drama, intrigue and, of course, fashion!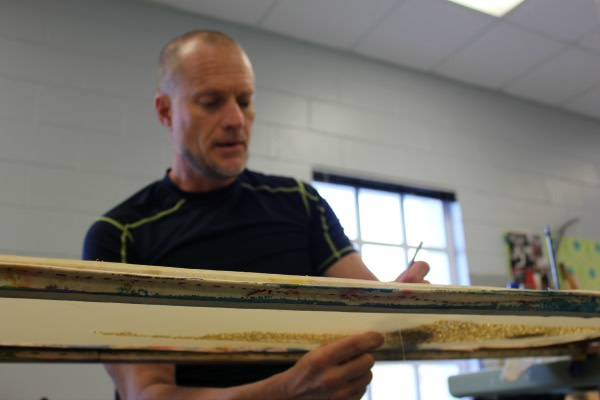 I caught up with Emmy Award-winning costume designer Tracy Dorman, who is hard at work on Our Betters, to glean some insight into the Herculean task of creating an enviable and fashionable wardrobe for these wealthy characters.  And we followed one stunning dress from design to beading to pre-production shots. Be sure to catch the video at the end--it's very cool that we have this talent right here in Sarasota.
The play opens Friday, March 13 at 8 p.m. and runs through Sunday, April 19 at Asolo Rep, with previews Wednesday, March 11 and Thursday, March 12 at 8 p.m. Tickets start at just $22. To purchase, call (941) 351-8000 or (800) 361-8388 visit www.asolorep.org, or visit the Asolo Repertory Theatre Box Office, located in the lobby of the theater.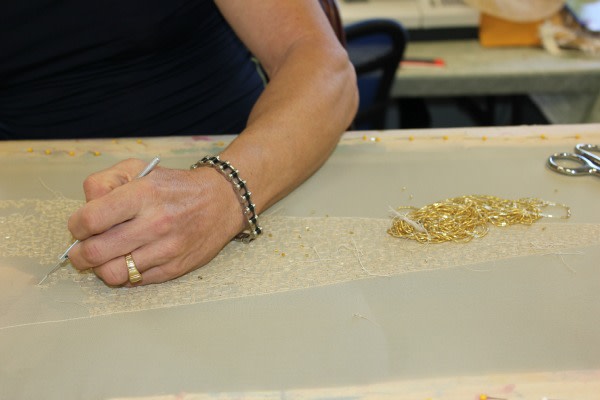 Do you have to be a fan of fashion history to be a costume designer?
Yes, definitely! You have to really love to explore all of the different eras in history and be willing to immerse yourself in a different time period.
Where do you draw inspiration to create costumes for the cast?
For this production, we began by looking through images from the early '20s and the beginning of the Art Deco movement. Because [the characters] are a very wealthy, sophisticated group of people, we looked at both period and contemporary high-fashion images for inspiration.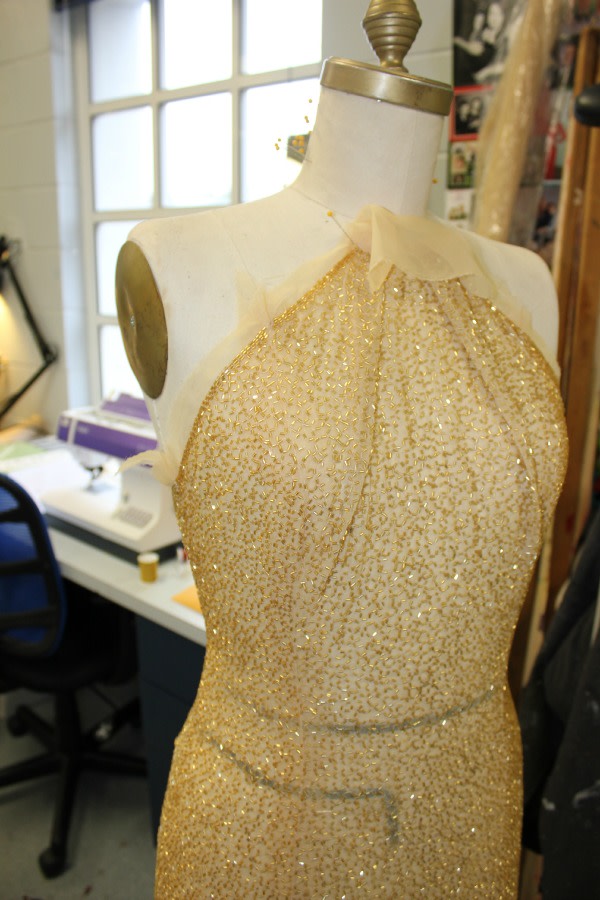 Since this play has a retro twist, where do you love to shop for vintage items locally?
I'm based in New York City, so the majority of the shopping for this show was done online and in NYC. All of the fabrics and trims were shopped there. I have been traveling to other cities working on other shows, and I always try to go to local antique/thrift stores and shop, so I have picked up a few jewelry pieces outside of NYC, but haven't had much of a chance to shop yet in Sarasota.
Michael Donald Edwards is known for having a super attentive eye for detail--does that inspire or intimidate?
It's very inspiring to collaborate with Michael because he really understands design and character--he challenges us as designers to keep pushing the envelope through the entire process from the beginning through opening. It's very exciting to work with colleagues like Michael who care so much about the work and appreciate how much emotional impact we can create through our designs.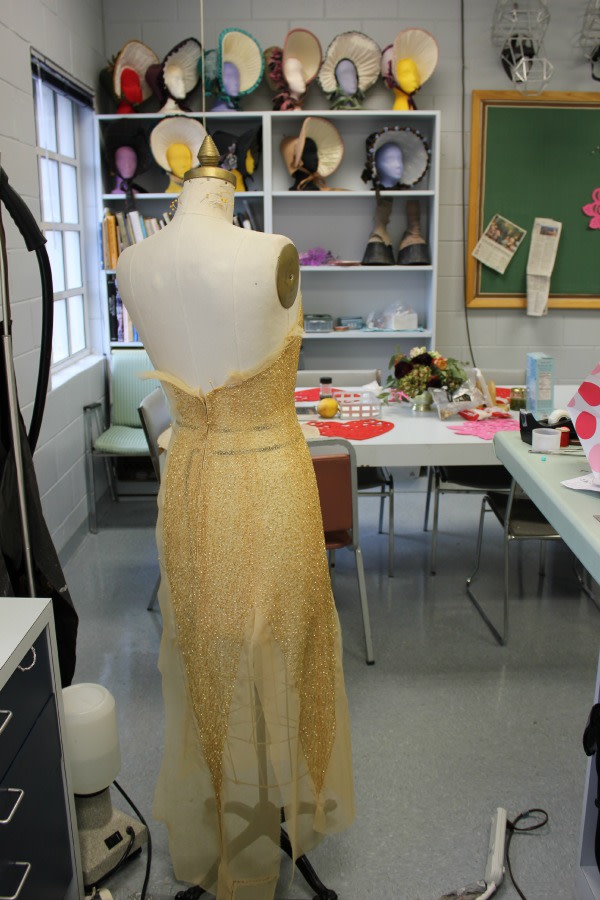 Which character is the most fun to dress?
I wouldn't dream of playing favorites, but I'm sure the men of the cast will understand when I say that it has been a delight to dress these women--each one of them have such specific character traits, and I have thoroughly enjoyed trying to exploit those through the choices made in their costumes.
What's the biggest challenge of your job?
When you create your designs, you usually do them long before the show is cast and before rehearsals begin. So it's theoretical at the beginning, and the challenge for any costume designer is to marry what is discovered in rehearsals with what you have designed in advance. There's often not a lot of time and resources to make a lot of changes, but it's important to support what's happening in the rehearsal hall with what is being created in the costume shop. The challenge is to stay connected to the process and adapt your designs as the show evolves, particularly during the tech process.
And, after you complete Our Betters' wardrobe, what's next on your design list?
Well, I've just opened two really big shows within a month of each other, so I'm looking forward to a bit of rest and travel. This is the time of year when I begin lining up shows for next season and spending the next few months working on the design process before fittings and rehearsals begin in the fall.
For fun, here's a quick look at how the Asolo's Bill Fenner hand-beads a full-length gown for one of the characters in Our Betters….
http://youtu.be/4hh2JSsKyOk