Article
An Interview with Fashion Designer Trina Turk
Our fashion blogger talks style with designer Trina Turk, the reigning queen of Palm Springs chic.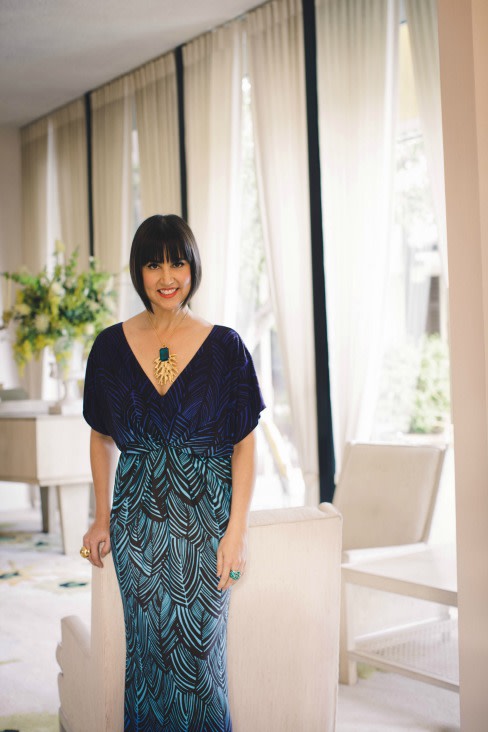 Fashion designer Trina Turk is the California cool-girl whose designs embody the bright, bold and modern lifestyle of West Coast.  However, her aesthetic translates worldwide to the effortlessly chic woman who does carefree glamour with confidence.
I caught up with this ultra-on-the-go femme, who's on her way to icon status, for a quick Q&A, and loved learning everything from who she considers American fashion icons to her fave quote.
And, aside from carrying the Trina Turk collection year round you may like to know that L. Boutique & L. Spa proprietor Lee Anne Swor has arranged for a fabulous Trina Turk trunk show to celebrate ten years of October 6-11...stay tuned for that and other stylishly unmissable events.
If you could step back in history, which designer would you love to talk fashion with?
Rudi Gernreich.
In terms of their style, whom do you consider American fashion royalty?
Iris Apfel, Millicent Rogers, Audrey Hepburn, Mary Tyler Moore in the '70s, Jackie O., Gloria Steinem and Peggy Moffatt… these women are my style icons.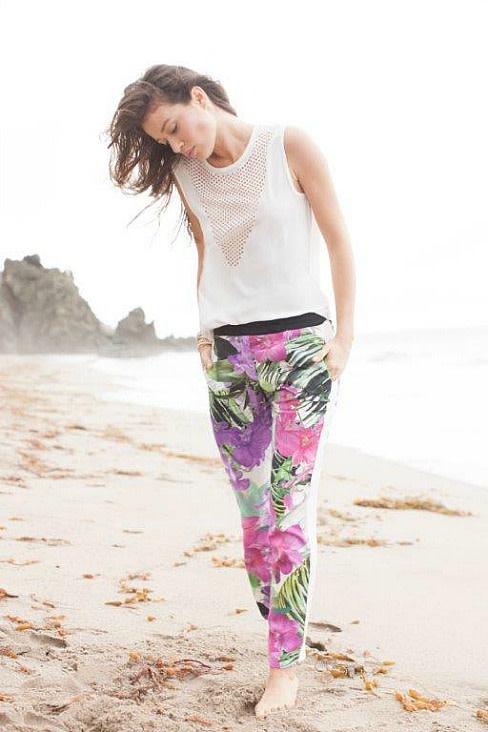 When are you most proud of your work?
I'm always proud to see women on the street, on a beach or poolside, in a meeting or at an event looking great in my clothes.
How do you refuel creatively, season after season, to deliver fresh and fabulous must-have looks?
I can find creative inspiration anywhere, and California is a constant source of inspiration. I think all you have to do is open your eyes and observe what's going on around you. I try to travel as much as possible so that I can explore [places] that will spark my creativity!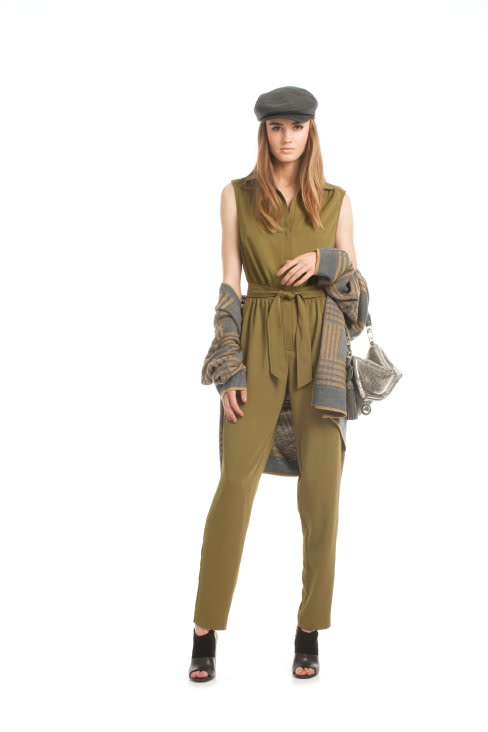 Tell us your top picks for the season.
The Lucila jumpsuit! Jumpsuits are easy to dress up for any occasion, and the print adds just the right pop of color.  It's unfussy and a complete outfit, so you can just focus on your accessories to personalize the look.
How about some expert style tips on how to do that ever-necessary day-to-night styling for one of your flirty frocks?
It's all about accessories. Jewelry is very important, and I love to mix vintage along with pieces from our new line. I find that just by changing your shoes and piling on some jewelry, you can transition a day look to evening appropriate attire.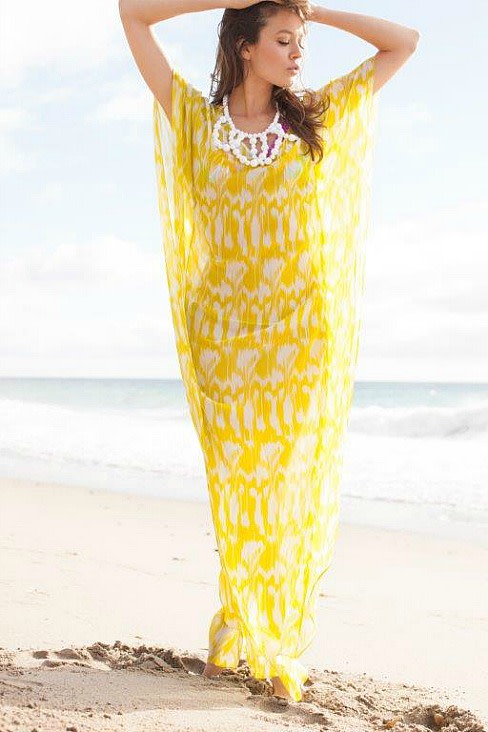 And for fun…
Heels or flats? Both!  Flats by day, heels by night.
What quote do you live by? "Don't take yourself too seriously."
What's always on your desk while designing? Inspiration boards and fabric swatches.
Click here to read Heather's Fashion I.Q. in our July issue. >>