Article
Five Couples Tie the Knot at Iconic Sarasota Locations
For five happy couples, our seaside paradise was the perfect place for the weddings of their dreams.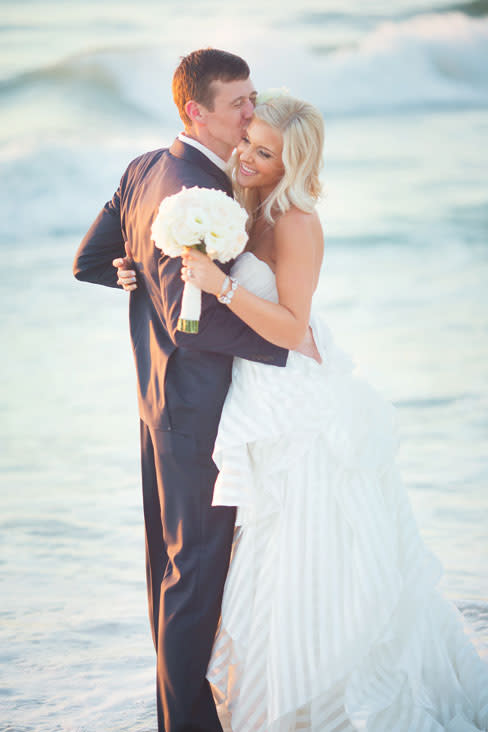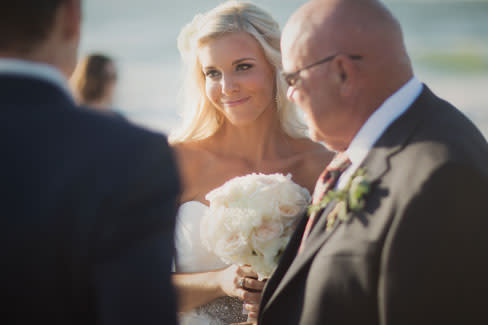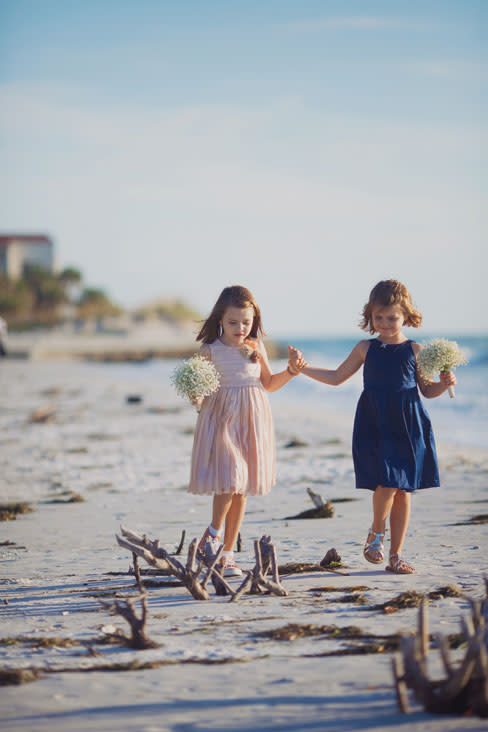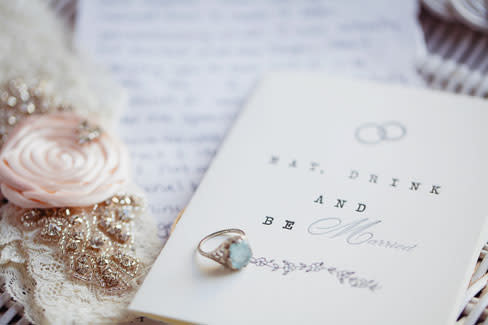 Whitney Boan and Gary Tupper
Beer Can Island
Whitney and Gary, both Orlando residents, knew they wanted a beach wedding. "Then we saw Beer Can Island from the bridge [that connects Longboat Key and Anna Maria Island] and were mesmerized," says Whitney, who became known as "Lawyer Gaga" during her work on 2011's Casey Anthony trial. The couple was entranced by the island's unruly, Old Florida charm, and knew it would be perfect for an intimate family wedding.  As a child, Whitney—whose mother passed away when she was 22—would vacation in Sarasota every summer with her family, and "I felt like having the wedding at the beach where I used to go with her every summer was a way of honoring her memory," Whitney says. "I felt close to her by having it there."
Photography by Binary Flips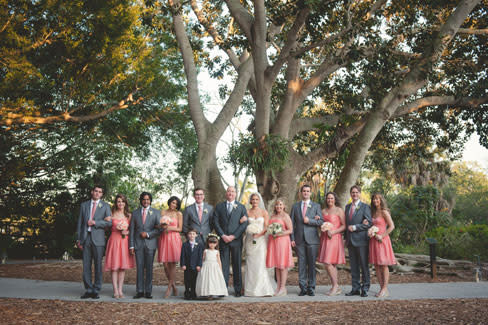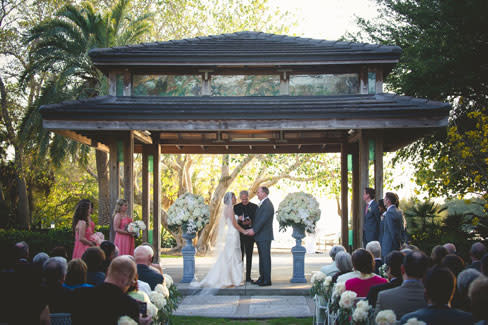 Kara Poulin and Drayton Saunders
Selby Gardens
"I chose Selby Gardens for our wedding because it's very tranquil and calming. It has wonderful energy," says Kara, the operations manager for Sarasota Memorial's HealthFit. She and Drayton, president of Michael Saunders & Co., fell in love with the botanical gardens when they attended their first event there as a couple: the Orchid Ball. "We tried to capture the everyday beauty of the garden, and it ended up being a really magical day." As for the most memorable moment of the night? Kara and Drayton took dance lessons and performed a Viennese waltz at the reception. "I remember feeling like it was going to be this big performance, but it was so much fun," says Kara. "We did a lift and everything!"
Photography by Ryan Joseph Photographs, planning by Mary Kenealy Events & Design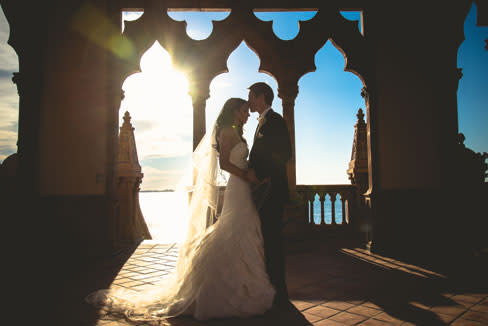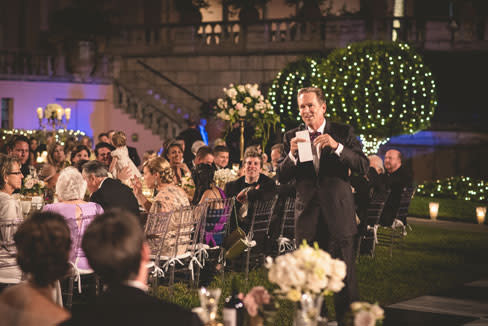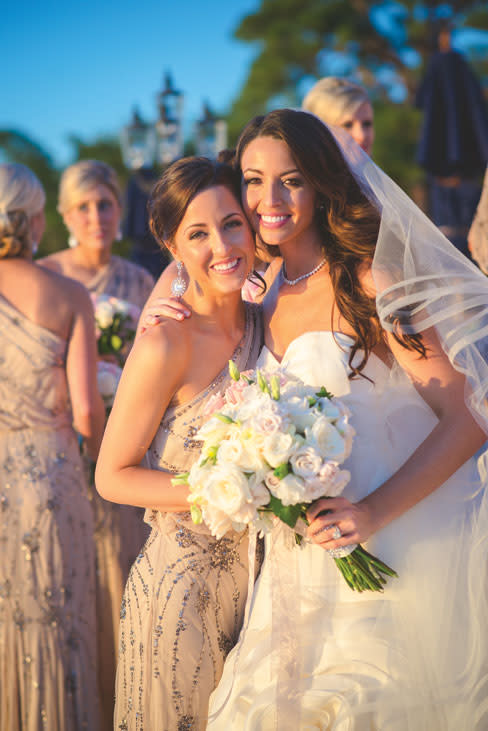 Diana Kelly and Matt Buchanan
The Ringling Museum of Art
If a fairytale wedding story exists in Sarasota, Diana Kelly and Matt Buchanan's is it. From the proposal—which, among other details, included singers serenading a surprised Diana as she walked toward Matt on a Longboat Key beach—to Diana's appearance on TLC's wedding reality show Say Yes to the Dress to the glamorous reception in the Ringling courtyard, the entire affair was picture-perfect, right down to shoe designer Diana's custom-made white ankle-strap heels. But despite all the glamorous details, "saying the vows, committing myself to my husband, was the coolest thing I've ever done," Diana recalls. "It was hands-down my favorite moment of the entire night."
Photography by Ryan Joseph Photographs, wedding planning by NK Productions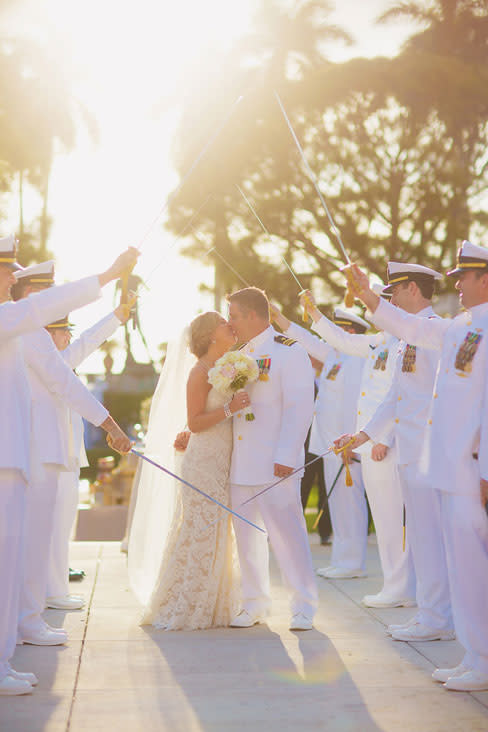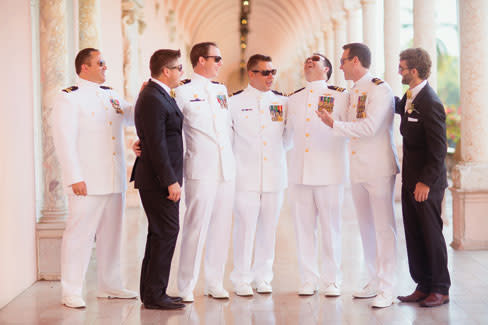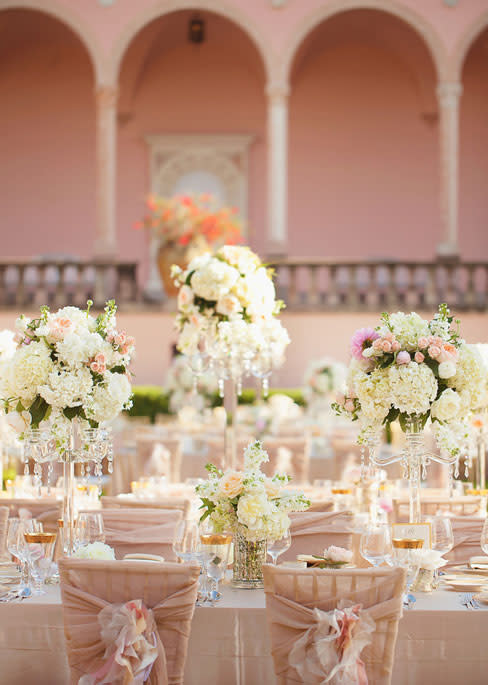 Molly Klauber and Ethan Biter
The Ringling Museum of Art
Talk about a cheesy meeting: Molly Klauber and Ethan Biter first laid eyes on each other at the Gulf Coast Cheese Fest, which Molly—daughter of restaurateur Michael Klauber—founded. After their first date, they knew it was love. In 2013, the couple decided to make it official after Ethan proposed during a trip to the Bahamas. They immediately booked the Ringling Museum courtyard—"it's always been near and dear to my heart," Molly explains—and worked with Maria Brady of Choreographed Events to plan the wedding of their dreams. "I made the best decision I've ever made by marrying Ethan," she says. "He's my best friend and my soul mate."
Photography by Binary Flips, wedding planning by Maria Brady/Choreographed Events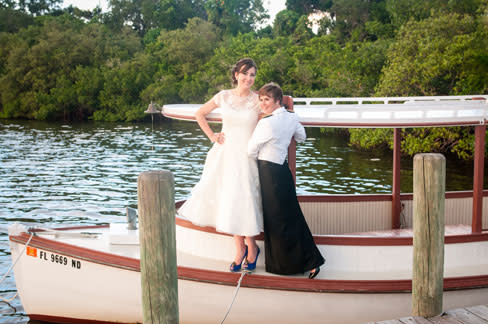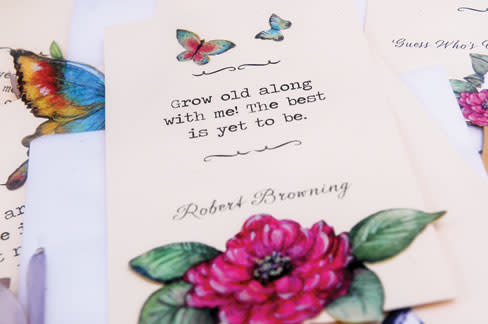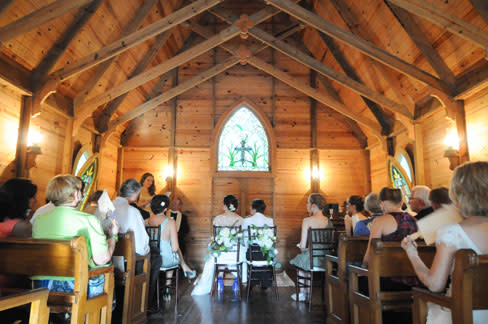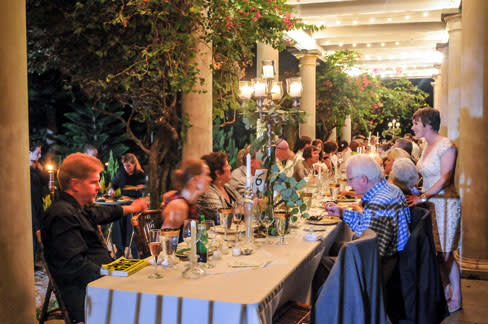 Kate Harris and Elizabeth Dumbaugh
Historic Spanish Point
Weddings are always personal, but every single detail of Kate Harris and Elizabeth Dumbaugh's  Historic Spanish Point wedding had special meaning, from the food (the New Orleans-inspired menu reflected the first vacation they took together) to the champagne (from a vineyard in Georgia,  a place they both have ties) to the jewelry (made by Elizabeth's sister  Victoria, a metalworker) to the 25 hand-picked books from their own collection they brought with them to Sarasota from their home in Washington, in which they asked wedding guests to inscribe a special quote or message. "We looked at a lot of venues, but nothing felt like us the way this did," Elizabeth recalls. But it's the pair's love for each other that really shone through: "Being in a room full of people you love, who are loving you as you pledge your love to another person—I'll never forget that moment," Kate says.
Photography by Barbara Banks
To see even more beautiful Sarasota weddings, click here. >>
This article appears in the August 2014 issue of Sarasota Magazine. Click here to subscribe. >>