Article
Talking Vintage Fashion with Virgin Vintage Founder Emily Owen
Heather Dunhill sits down for a lesson in Vintage 101 with Emily Owen, founder of Virgin Vintage.
[caption id="attachment_1825" align="alignleft" width="488"]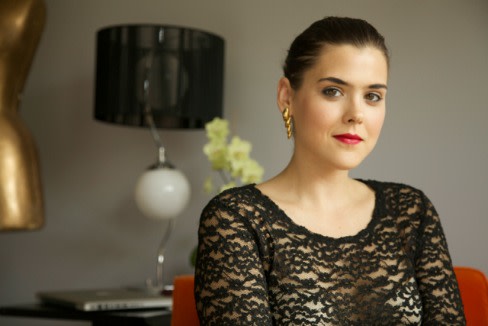 Virgin Vintage founder Emily Owen.[/caption]
Sometime during her college years, Sarasotan and Virgin Vintage founder Emily Owen came upon a real find for $10--an ultra-chic dress by Alfred Shaheen, the pioneer of the Hawaiian shirt. After a bit of research on the classic frock, her interest in retro threads was piqued and her love of vintage shopping developed into a homegrown, thriving biz.
[caption id="attachment_1822" align="alignleft" width="488"]
Emily's first find: a dress by Alfred Shaheen.[/caption]
For two years now, Emily has been based at The HuB and successfully selling her chic, impeccably curated vintage wears online at virginvintage.net. However, if you're a girl who prefers a tactile shopping approach, she'll happily set an appointment for you to browse and try on. The bonus, of course, is a one-on-one with Emily as your stylist.
I caught up with Emily at Perq Coffee Bar for some insight on everything from styling vintage pieces to the one thing she owns that would make Rachel Zoe go bananas.
[caption id="attachment_1824" align="alignleft" width="488"]

Vintage Indian silk bag/ '70s embroidered peacock bag from Virgin Vintage.[/caption]
What do you love most about being in the vintage biz?
The clothes are the obvious answer, but beyond that I love doing the research on a vintage label. There's always a cool back story.
What influences your buying style?
I tend to see vintage pieces for what they can be, less of they hang on a rack and more how they would look on a person.
Also, the condition is of major importance. Whether it's designer or not, the question I have to ask is, "Is it salvagable?" If not, I have to pass on it, even if the label says Dior.
[In fact] a big part of what I do is reviving the garment--meaning mending and cleaning. These pieces have often been discarded as castoffs; I bring them back to life. [Laughs] I'm a vintage savior of sorts.
Do you specialize in a particular era?
I don't, [although] there are eras I love more than others, like the 1920s, a dream time in [fashion] history. And I'd kill to time-travel and live in the '70s--minus the polyester, of course!
[caption id="attachment_1826" align="alignleft" width="488"]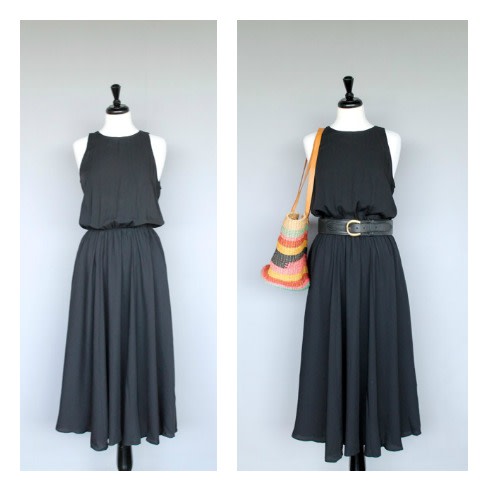 Chic '70s vintage dress done boho style (right) by Emily Owen.[/caption]
What tips do you have for vintage shoppers?
First, know what looks good on you before you walk into a vintage shop. If you're a novice then a try-on is a must. Online vintage shopping is for veterans. You should know your measurements for bust, waist and hip. Then tell the shop owner and she can direct you to where you need to be or pull pieces. [Knowing your measurements] weeds out shopping depression before you fall in love with a garment. I always say sizes don't exist in vintage.
And very rarely will you fit into something perfectly. Most vintage pieces were made specifically for their owners, so they'll likely need alterations.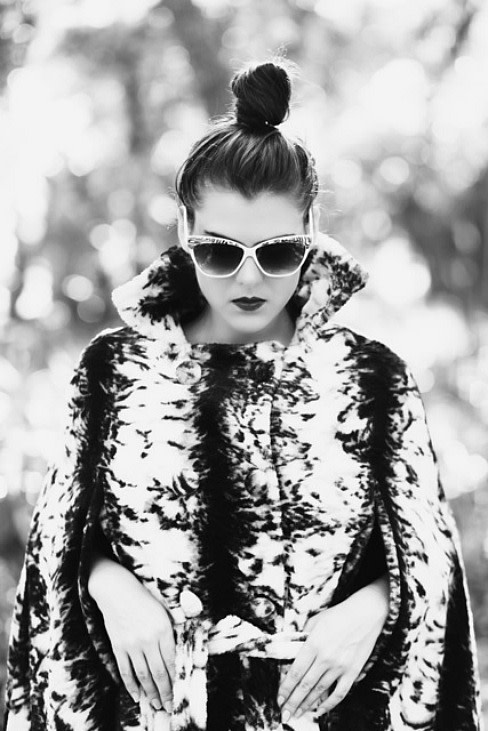 What's in store for Virgin Vintage, any cool future plans?
I'll continue to evolve Virgin Vintage, always adding beautiful and unique pieces. I'm also expanding my styling services.
Speaking of styling, did you always want to be a stylist?
I was in touch with my own sense of style from a young age and realized that it speaks for you. Most people are either intimidated by fashion or consider it superficial, but think about it – before you get the chance to speak, someone sees what you're wearing.
When I'm styling, I want women to feel good in what they're wearing. Most don't even know their own size, but they're focused on a number, like a six or an eight. But no one cares about that or sees that number when you walk into the room. They only see how you carry yourself. I can't give a woman confidence, but I can help her feel confident in her look.
[caption id="attachment_1828" align="alignleft" width="488"]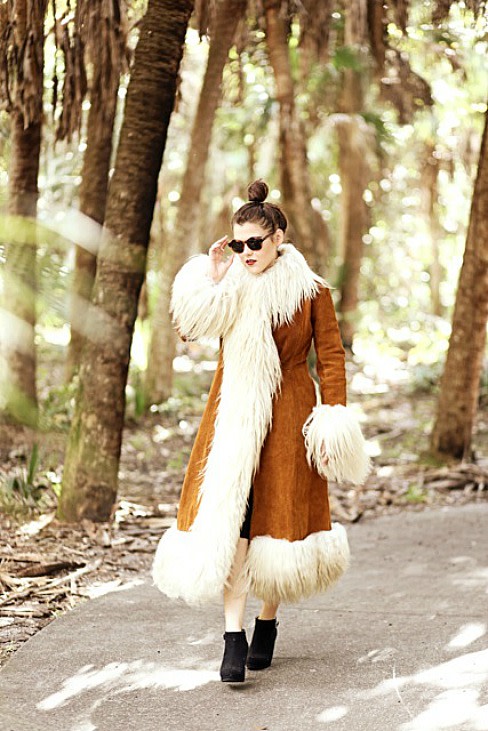 North Beach Leather Shop jacket.[/caption]
And for fun: If you could get your hands on it, what one vintage item would you sell a kidney for?
I already own it--it's a jacket that Rachel Zoe would murder me for! It's from the North Beach Leather Shop, known for the funky-groovy leather coats of '60s and '70s--think Janis Joplin and Jimi Hendrix.
But I've always wanted a gold mesh 70s halter jumpsuit that looks like liquid gold silk with an inappropriately plunging neckline--backless, of course.
Photo credits: North Beach Leather Shop Coat by Side Yard Studios; Emily Owen by McCool Media
Click here to read Heather's Fashion I.Q. in our June issue. >>