Article
Spirits of Sarasota: The Table's Old Oaxaca
Where there's smoke there's fire: mezcal and jalapeno...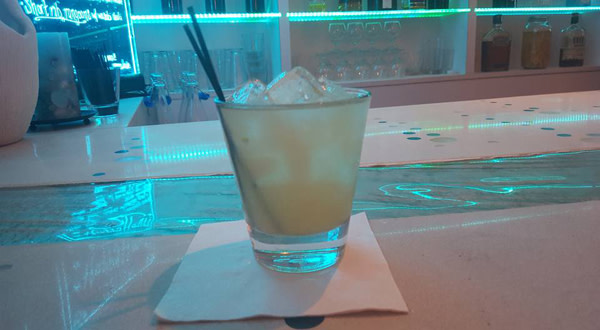 This week: The Old Oaxaca at the Table Creekside
The drink: Mezcal, elderflower, cactus pear, jalapeño-infused agave, lime. Though you may think of it as interchangeable with tequila, mezcal has a prominent, Scotch-like smokiness that lingers throughout this cocktail, first playing with the bright flavor of the jalapeño (not too spicy) and then with the sweet agave, and lastly, a fascinating smoky-citrus pairing with the lime.
The bar: The dirt parking lot (shared with Phillippee Creek Oyster Bar) belies the Table's chic style inside. The bar area, doubling as an entranceway/lounge for folks waiting on tables, features sleek modern couches and bar chairs, highlighted by fun accessories like fuzzy pillows and hanging strings of mirrors. Everything centers on the smooth concrete bar, inset with blue and green marbles and a glass "stream" running its lenth.
Food: The Table has a well-earned reputation as a foodie's paradise, with creative, beautifully presented dishes. Be sure to check out the $5 happy hour tapas—an excellent deal on things like bacon jam flatbread with manchego or Chilean sea bass fritters—as well as daily specials.
Other notable potables: If the Old Oaxaca isn't evidence enough, the Table is quickly earning a mixology rep to match the notoriety of its food, so be sure to ask for the seasonal specialty cocktail menu. Current selections include the "Ol' Smokey" with house-infused honey-apple bourbon, walnut and applewood smoke, and the "Bojito" mojito featuring cucumber and basil.