Article
Spirits of Sarasota: Selmon's Smokin' Tampa Tea
Consider this a Spirits of Sarasota homage to Halloween.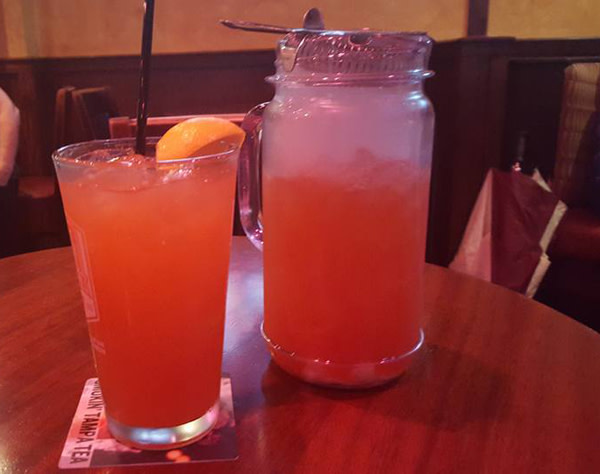 This week: The Smokin' Tampa Tea from Lee Roy Selmon's
The drink: Consider this bubbling, smokey brew a Spirits of Sarasota homage to Halloween (and a prayer to the football gods that the Bucs' season gets better). Lee Roy Selmon's signature cocktail emits its namesake smoke from dry ice—a tabletop spectacle perfect for game day. It's sweet and fruity, thanks to peach schnapps, sour mix and grenadine, but with Absolut Vodka, Captain Morgan rum and a floater of Myers rum, it also hits like an unblocked D lineman. (It's served in a carafe intended for two.)
The bar: Since the Cortez Selmon's has closed, Cooper Creek Blvd. is the only Selmon's left in town. A bustling spot, it's almost as much bar as dining space—which is great, considering the number of TVs available for sports fans. And for locals like me, it's certainly nice to have a sports bar that is dedicated to Tampa sports first and foremost, by its very nature (the late Lee Roy Selmon, a defensive end, was the Bucs' first-ever draft pick and went on to earn a spot in the NFL Hall of Fame).
Food: The Oklahoma-born Selmon inspired a Southern/barbecue menu, both indulgent and creative (the Back Country Nachos, for instance, sport pickled okra instead of jalapenos). There's an awesome appetizers selection, and plenty of entrees, too, of course, but for my money—and I've said this for years—I cannot resist Selmon's fried green tomatoes: thick, peppery fried batter over tangy tomatoes, served with an awesome garlic-horseradish sauce.
Other notable potables: The folks behind the cocktail menu obviously had fun coming up with Selmon- and sports-themed drink names ("Pigskin Bloody Mary," "Tampa Bay Breeze"), but I've always gotten a kick out of the "John Daly"—essentially, an alcoholic Arnold Palmer.