Article
Sarasota's Best Macaroni and Cheese
Mac and cheese has won a place on many local menus--but where's the best in town? Our judges taste and tell.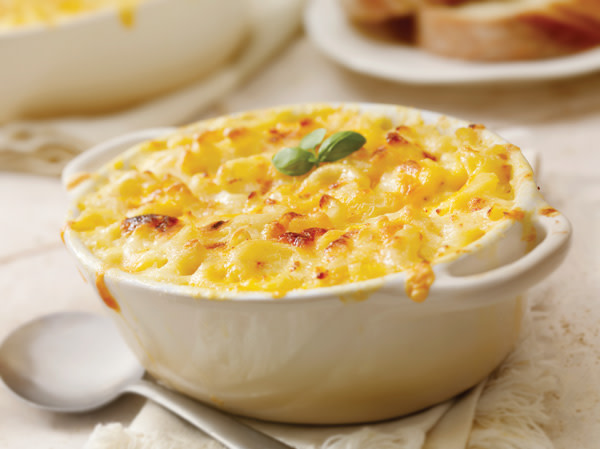 Once a lowly mainstay for school kids, macaroni and cheese in a variety of gourmet iterations has won a place on sophisticated menus. We asked our Facebook fans to nominate their favorite local versions; then our culinary editors, Marsha Fottler and Judi Gallagher, and comfort-food-loving staffer Regina Walters helped make the final call.
Best Overall
Capital Grille pulls out all the stops with its ultra-lux lobster  mac 'n' cheese. Three types of cheese—sharp white cheddar, Havarti and Parmesan—are combined with heavy cream, chunks of succulent lobster and fusilli pasta, then topped with buttery bread crumbs for an experience that's out-of-this-world rich and delicious. The portions are designed for sharing, but our judges confessed they'd happily devour the entire dish.
Best Classic
For a mac 'n' cheese that will please adults and kids alike, head to Square 1 Burgers & Bar. Comprised of Swiss, sharp cheddar, Parmesan and green chiles, this sauce is mild enough for the kids (who will also love the fun shape of the cavatappi pasta), but has an interesting flavor profile that adults will love, too. An excellent side for a burger.
Most Creative
Chef Mark Woodruff of MADE is known for his creative takes on Southern classics, and we sampled two intriguing riffs on mac 'n' cheese: "Pork on Pork on Pork" with roasted pork shoulder, bacon and chorizo in a Parmesan and Gruyère cream sauce and his signature "MADE Mac 'n' Cheese," featuring charred jalapeño pesto and smoked chicken in the same cheese sauce. Both thrilled us with their unique flavors while maintaining the integrity of the dish.
Best with a Beer
Food might not be what you think of when you hear World of Beer, but the downtown Sarasota newcomer offers a nice tavern menu. Its mac 'n' cheese—made with a pepperjack cheese sauce and topped with breadcrumbs and crispy bacon—pairs well with most of the many beers on tap; and using shell pasta allows diners to scoop up even more of that creamy sauce.
To see more Sarasota's bests, including cupcakes, French fries and margaritas, click here. >>