Article
Spirits of Sarasota: State Street's Manhattan
This week's top drink on the bar scene.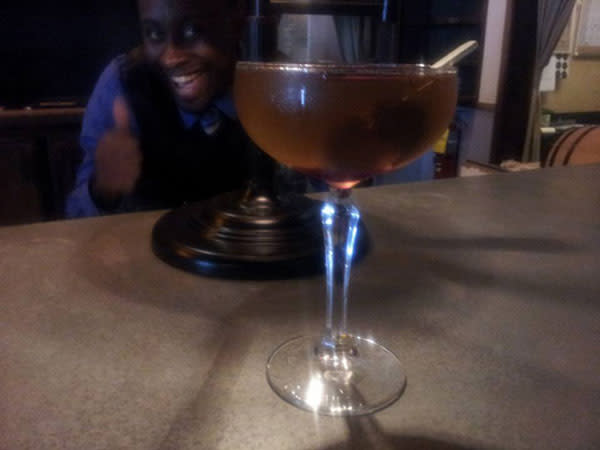 Welcome to "Spirits of Sarasota," our weekly look at fabulous adult beverages and the watering holes that serve them. Do you have suggestions for bars to visit and drinks to try? Leave them in the comments below. ¡Salud!
This week: The Manhattan at State Street Eating House + Cocktails
The drink: Seems only right to kick off with my favorite cocktail, the Manhattan. It's rye whiskey (like a punched-up bourbon), plus sweet vermouth (a fortified wine) and a splash of bitters (which help balance the sweetness), garnished with cherry juice and a gourmet maraschino cherry (a deep purple candied fruit; not the radioactive-red cherry you'd find on a sundae), served "up" (shaken with ice then strained and served chilled). It's a treat for whiskey drinkers—a way to dress up your bourbon without overpowering it entirely—but even cocktail novices can enjoy its underlying sweetness and sip-ability.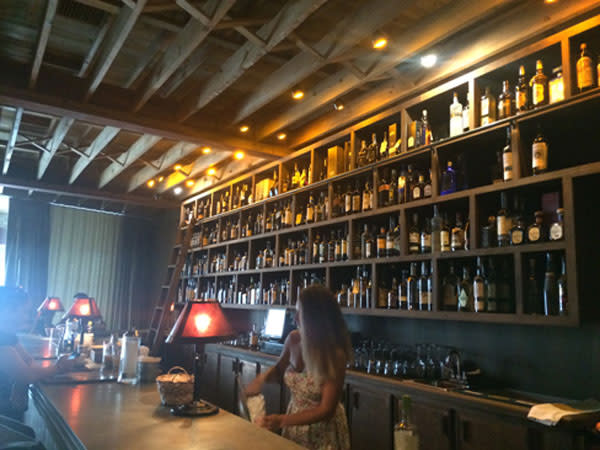 The bar: The bar at State Street tends to fill up fast, so the new expanded lounge next door is a godsend. The big windows and glass door let lots of sunlight in, while the rest of the space—comfy seating areas across from a long bar, plus a charmingly furnished back room—is moodily lit. It encourages a classy cocktail crowd, including groups of well put-together young professionals, but welcomes everyone to sit back, relax and stay a while.
Food? Like its cocktails, State Street's food is meticulously crafted. There's a full bar menu (as well as entrees), but the mini lobster rolls ($6.25) are hard to resist.
Other notable potables: State Street's focus from the get-go has been high-quality cocktails made in the traditional manner—the whiskey sour, for example, is made with egg whites, which add a frothiness like nothing else, and the refreshing blackberry bramble has won several local awards. Every recipe has been carefully crafted, right down to the brand of bitters used in the Old Fashioned. Don't see what you want on the menu? Trust your mixologist; he or she won't pour you wrong.