Article
Spirits of Sarasota: Epicure's Valentino
This week's top drink on the bar scene.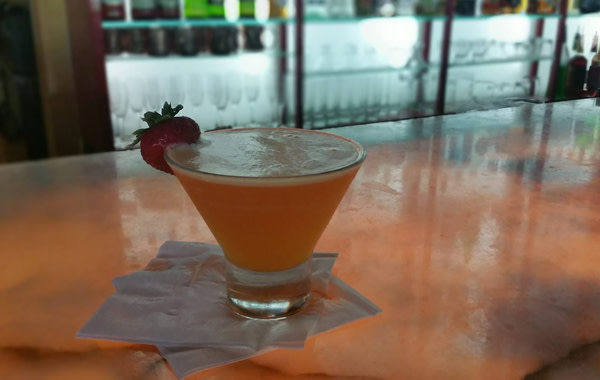 This week: The Valentino, from Café Epicure's new summer cocktail menu
The drink: Much like Epicure itself, the Valentino is a trip to Italy via the tropics: Zu vodka plus passion fruit and fresh strawberry puree, combined with lemon juice and topped with prosecco (a sparkling Italian wine). The creamy passion fruit flavors and effervescent prosecco make for a tangy, sherbet-like treat—perfect for summer.
The bar: Lined with regulars, the bar takes on a kind of urban country club vibe—a place for big-time professionals to cut loose, discussing world travels and real estate adventures. One windowed wall looks out on the bustling sidewalk, opposite a well-lit wall of premium spirits behind the bar, and lots of modern tables over the terracotta floor. Don't be surprised to hear the staff speaking to each other in Italian.
Food: Epicure has a full menu of real, authentic Italian cuisine—including some amazing pastas—but when you see the wood-burning stove in the corner of the bar, it's hard to resist a fresh-baked pizza with homemade sauce, fresh mozz and some excellent salumi.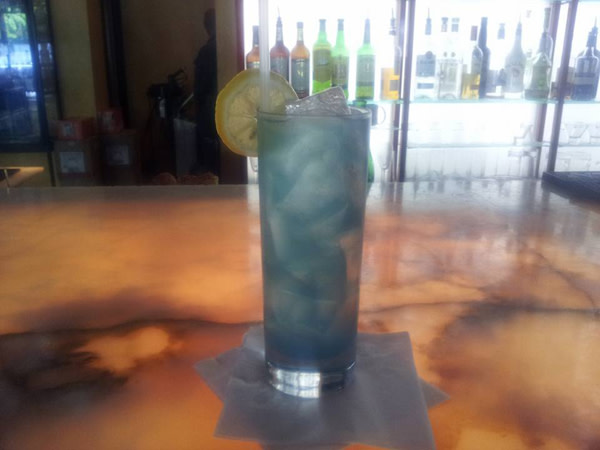 Other notable potables: Epicure's new summer cocktail menu is rife with refreshing possibilities. The Cathedral of Summer is another not-too-sweet, vodka-based cocktail, this time with a flowery herbaceousness from lemon grass-infused simple syrup and a violette liqueur. And then there's the mind-blowing Pepper Palmer, a spicy-sweet combo of red pepper vodka and lemonade, over iced tea ice cubes and garnished with basil. Che bello!