Article
Burns Court Cafe Offers a Taste of Europe in Downtown Sarasota
Burns Court Cafe offers al fresco dining, coffee and sweet treats and a can't-miss quiche.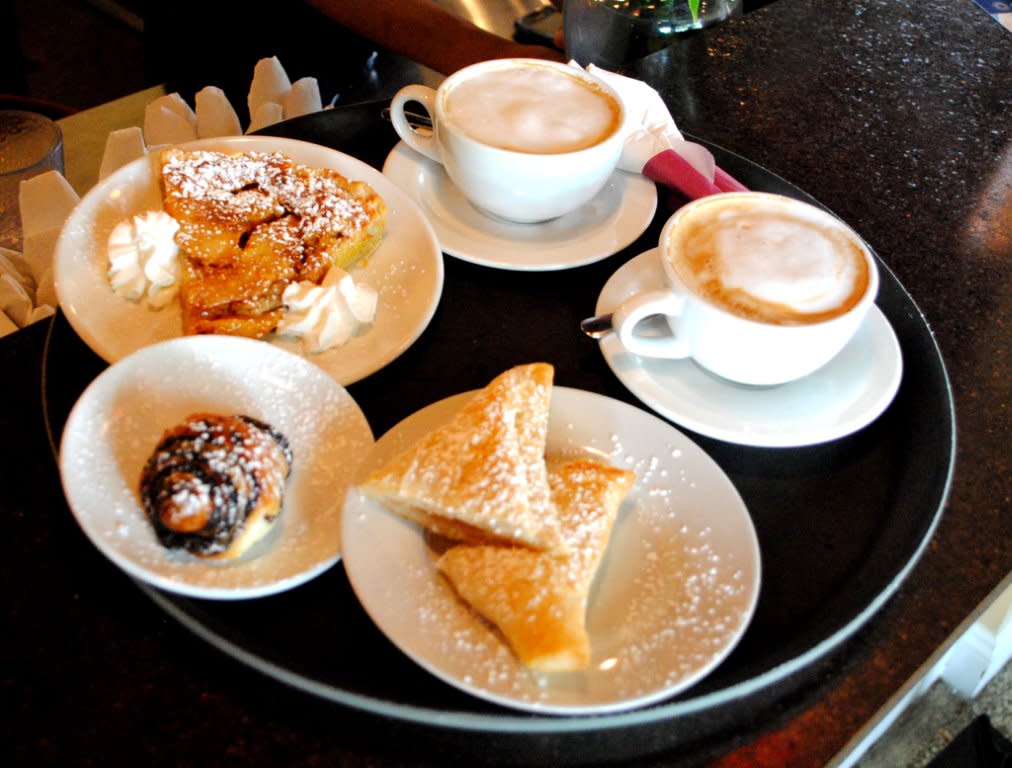 A delightful European café sits on the corner of Pineapple Avenue and Dolphin Street in Burns Court. Just past its third anniversary, Burns Court Café is a quintessential neighborhood café and jazz bar that every major city boasts but few in Sarasota have been able to achieve. That is, of course, before Burns Court Cafe's Ari got to town. A native of Israel, the influence his Romanian and French parents had on his palate led this former international businessman to the kitchen.
"I fell in love with Sarasota when I was transferred here," says Ari, "especially the parts that remind me of my home town, Tel Aviv. I missed the food, those beautiful dishes like homemade hummus, French pastries and quiche with flaky homemade crust--and of course great Italian coffee."
It is that love and passion that you find at the little corner café. Ari tells people not to rush back to their cars to drink their coffee--instead, sit in the café and check emails there; maybe have a bite and make new friends.  Diners can enjoy the revolving local art work displayed on the walls, or stop by in the evening for a glass of wine and live jazz or Cuban music.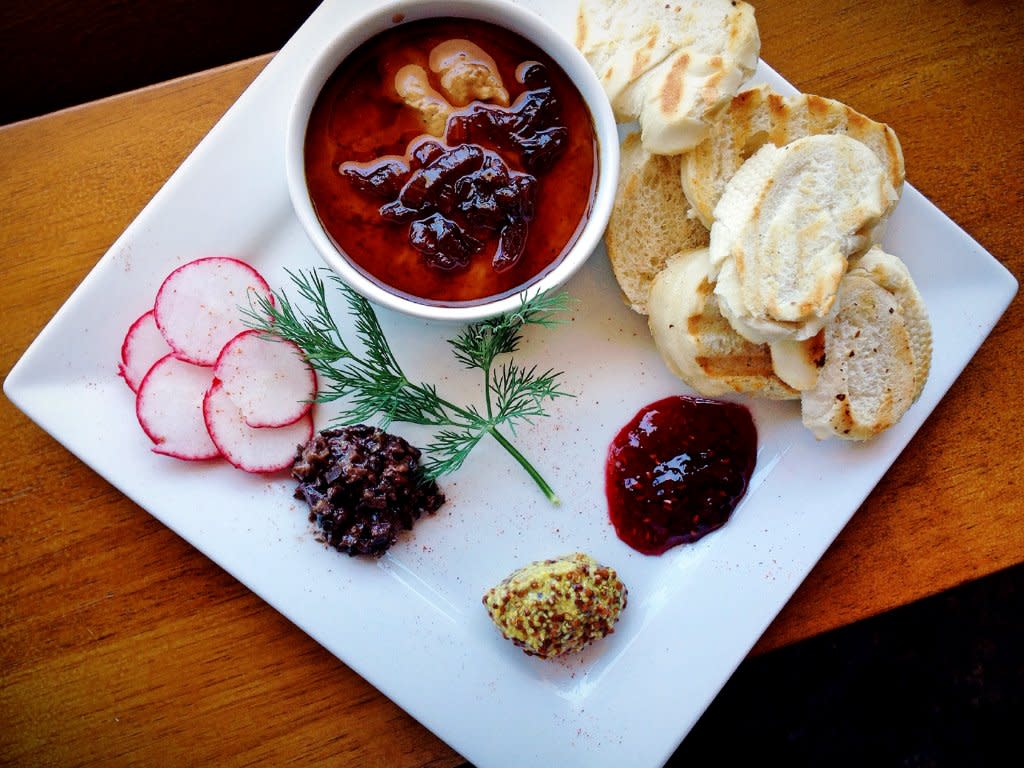 While I hadn't been back in some time, my latest lunch with recipe editor Charlotte Abrams was divine--and as Charlotte put it, "I wish I could come every day!" I do, too.
As far as Burns Court's famous quiche, it is the best I have had in Florida and perhaps anywhere. (Sorry hubby, I know you pride yourself on your quiche, but this homemade pastry crust beats anyone's.)  There are at least two types of quiche every day served along with other breakfast items (think Nutella crepes, omelets and croissants) and lunch/dinner menus that offer Parisian-style flair like paté, delicious homemade soups and fresh grilled salmon pasta.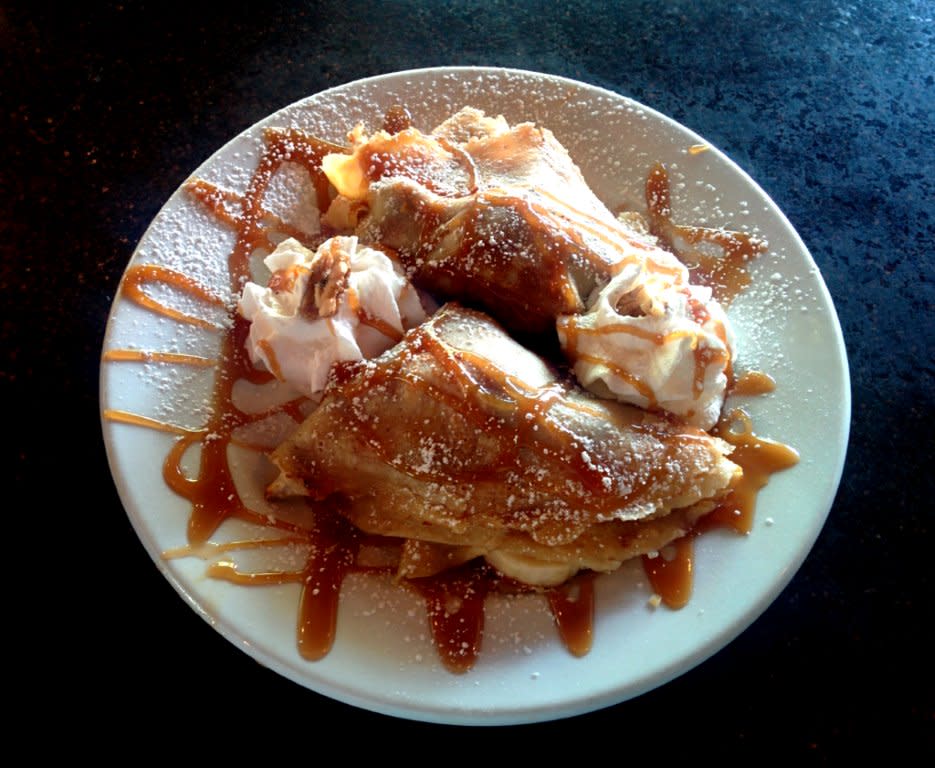 Oh, and yes, there are pastries and coffee, along with a nice selection of tapas-style dishes and cheese and cured meat boards (perfect for happy hour).
In summary, this is a true European-style café with alfresco dining, delicious apple tarts and a warm smile for all those that come by.
Burns Court Cafe, 401 S. Pineapple Ave, Sarasota, FL 34236 (941) 312-6633