Article
Savor Sarasota Restaurant Week Kicks Off
Chef Judi shares her top tips for getting the most out of Savor Sarasota Restaurant Week.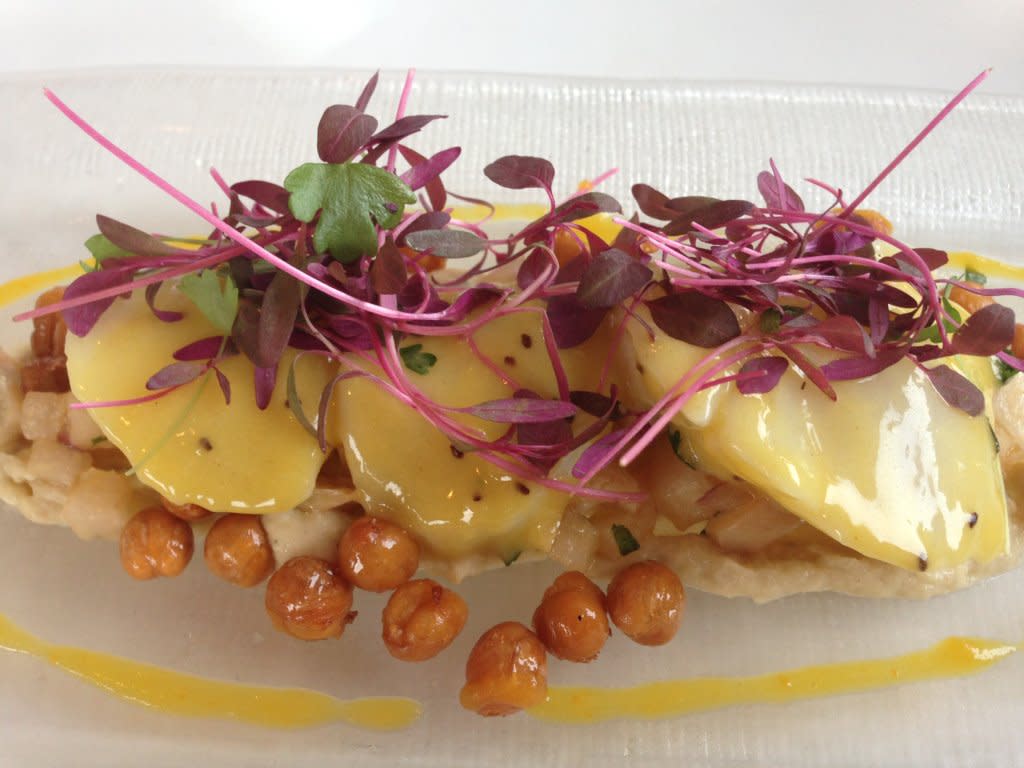 Welcome back, Savor Sarasota. We now have two weeks to dine around town and enjoy the ever-growing culinary scene in Sarasota.
Here are some tips on how to organize the next two weeks.
Make reservations. The restaurants are crowded and you don't want to get there are be disappointed.
Remember there are often wine pairing options at a special rate as well.
Remember your servers who are working hard to serve you an incredible two-course lunch or three-course dinner at an incredible price. My school of thumb is to add $5.00 more to whatever 20% of the check is.
Have fun with this. Keep a little note pad and make notes of your favorite dishes. Then you can create a top 10 list as you revisit the restaurants.
Have everyone at your table order something different so you can all share and try different dishes.
Here's what I have tried so far:
The mac 'n' cheese and cast iron scallops with creamy corn at MADE.
Beef carpaccio and chicken liver pate at Amore by Andrea (pictured above).
Eggplant caprese, Italian stuffed pork chops and that darn good homemade cheesecake at H20 Bistro at Hotel Indigo.
Jumbo lump crab cakes and summer ahi tuna salad with peaches at Phillippi Creek Oyster Bar.
The classic ceviche and grilled flank steak with plantains at Selva Grill.
The Dragon Ball and general Tso's chicken at Tsunami Sushi.
And the week is just beginning!  Let us know your favorite Savor Sarasota dishes in a comment below--and in the meantime, put on your loose-fitting pants and have a delicious time. You can find all the restaurant listings and menus at www.savorsarasota.com.
Full disclosure: I'm a restaurant and hospitality-industry consultant and some dining picks do come from my clients; however, all opinions are my own.