Article
Sarasota Restaurant News from Chef Judi Gallagher
Sarasota restaurant and dining news from Chef Judi Gallagher, including a hot dish from The Breakfast House, what to do with Florida strawberries--and more.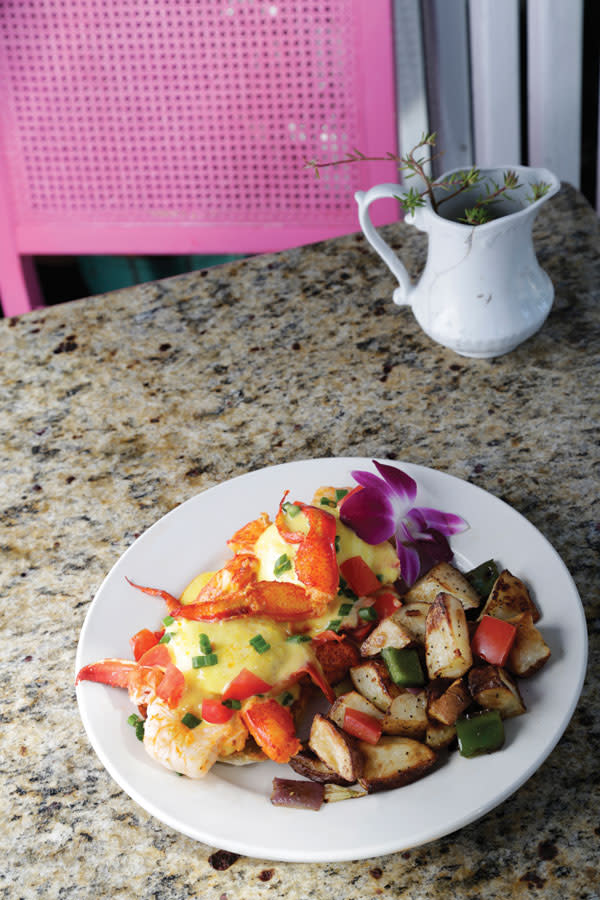 Hot Dish: Lobster Eggs Benedict at The Breakfast House
A luxurious option for Sunday brunch or a midweek breakfast, The Breakfast House's lobster eggs Benedict features mounds of Maine lobster claw and tail meat atop a toasted English muffin, with gently poached eggs and citrus-spiked housemade Hollandaise sauce that's smooth as silk.
1817 Fruitville Road, Sarasota, (941) 366-6860
2301 Tamiami Trail N., Nokomis, (941) 313-9529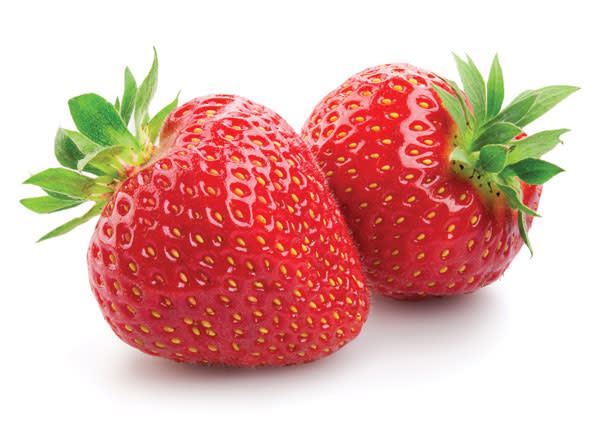 Fresh & Local
Bright red strawberries are in full season in Florida, and some of the best in the state are delivered almost every day to Yoder's Market. Why buy bland berries in a plastic container when you can take home a half flat brimming with sweet, fresh beauties? Make some strawberry shortcake (click here for my recipe) or eat them plain, like candy.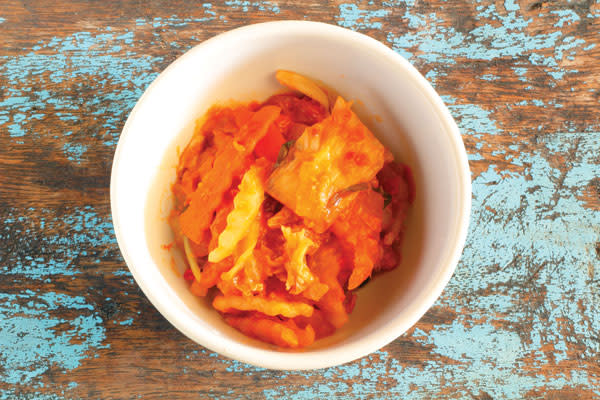 Trending
While Asian markets and restaurants have served kimchee—fermented cabbage—for generations, American chefs are now embracing it. Try this Asian classic at Oriental Food and Gifts in Gulf Gate, where they make a number of versions.
Read more dining news at chef Judi Gallagher's Foodie's Notebook blog. >>