Article
Sarasota Restaurant News from Chef Judi Gallagher
Bits and bites from Chef Judi Gallagher.

Hot Dish
Star Keeper's goat cheese and strawberry doughnut.
Doughnuts are the new replacement for cupcakes, and no one does it better than Cindy at Star Keeper, a quaint little house downtown. Customers are going crazy for the goat cheese and strawberry doughnut, with whipped, sweetened goat cheese topping a powdered-sugar doughnut that's served with sliced fresh strawberries. The slight tang of the goat cheese balances the sweet confectionery sugar perfectly.
1734 Bamboo Lane, Sarasota, (941) 955-9434
Food Finds
Homesick New Englanders can now find Danver's Butchery steak tips (marinated in steakhouse sauce or teriyaki) at Butcher's Gourmet in Osprey, along with real Fenway franks, New England chicken pot pies and lobster pies. I used these same steak tips in my own New England restaurants. (Also available at the Venice Saturday farmer's market.)
1086 S. Tamiami Trail (just south of Tervis Tumbler), Osprey, (941) 882-3977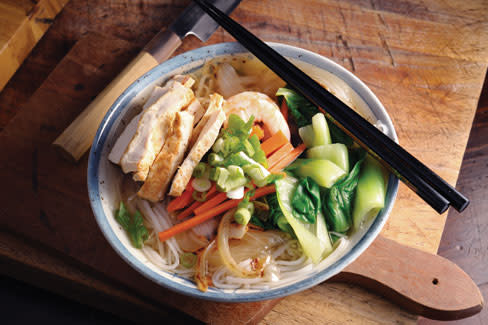 Trending
In our melting-pot nation, more families are celebrating their heritage as well as the Thanksgiving holiday this month, with turkey giving way to ethnic favorites that range from Vietnamese pho to Hungarian perogies.
To read Chef Judi's Foodie's Notebook blog, click here. >>
This article appears in the November 2014 issue of Sarasota Magazine. Click here to subscribe. >>