Article
Villa Toscana Serves Up Italian Food in Downtown Sarasota's Burns Court
Villa Toscana serves up tasty Italian food in downtown Sarasota's Burns Court.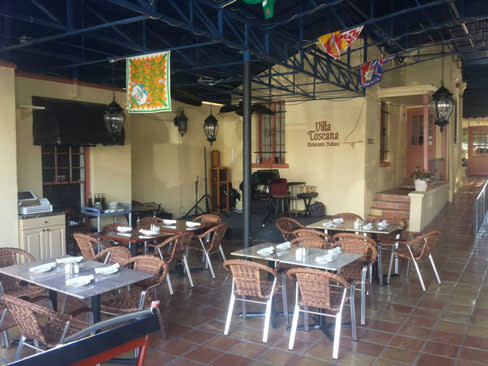 I have always loved  downtown Sarasota's Burns Court—the movie theater, the little shops and Owen's Fish Camp. Now comes Villa Toscana, an Italian restaurant with a simple menu and ample al fresco dining.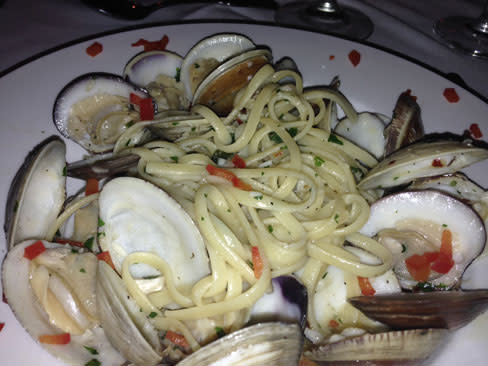 Villa Toscana is simple and comfortable. Clearly the new owners have invested wisely, with a full bar outside and a musician serenading  outdoor diners. The inside, reminiscent of a New England home turned restaurant, has been lightened and made more cozy, with whiter walls and finishes.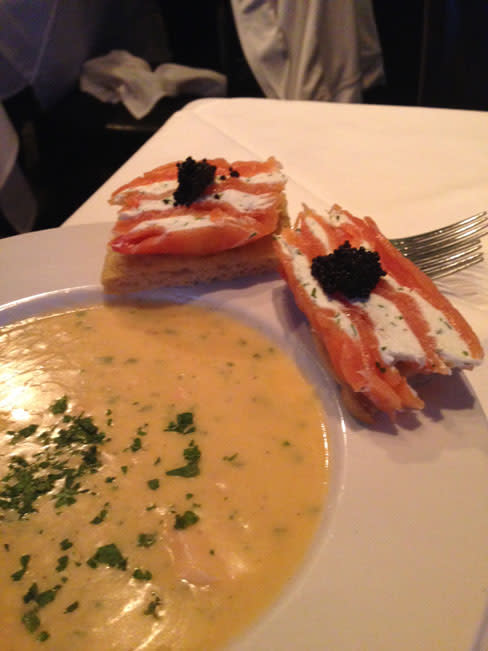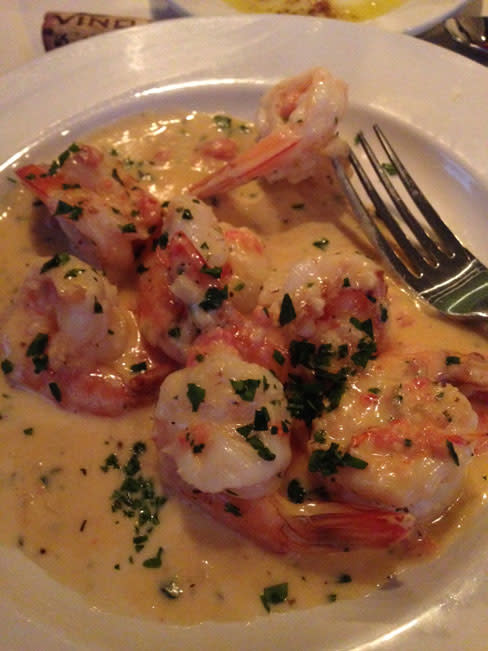 And the menu, while simple, delivers. Villa Toscana's linguine and white clam sauce is a contender for best in town.  Of course, there are the usual suspects from an Italian restaurant: chicken parmesan, lasagna and such.  The veal Marsala is tender and plentiful (I suggest pasta instead of the polenta as the starch). Specials the night we dined there included a very rich and creamy smoked salmon bisque, along with a smoked salmon and caviar layered petit four to up the smoked salmon ante. The bisque, one of three chef's specialties, was full of flavor, while another chef's special—a tableside preparation of sautéed shrimp with pernod in cream sauce—was a standout. The third special, pan-seared red snapper with a peach and pine nut sauce, brought the just the right amount of brightness and balance to the white fish. It was creative without being over-sauced or too sweet. Clearly, Chef Scott Klein also has a knowledge of fresh and local flavors.
The bread is homemade, another high note, and the wine list is approachable. Ask for the reserve wine offering, as the owner has a few selections.
All in all, Villa Toscana is a nice addition to the Burns Court/downtown dining options, especially with its expanded patio dining. And a note to the owner, Bruno:  Add to the menu your orecchiette pasta with broccoli rabe and sausage. You first made it for me at the original Ferrari's, and I still dream of that dish.
Villa Toscana, 443 Burns Court, Sarasota (941) 951-0101
Top photo courtesy of Villa Toscana