Article
Where and What to Eat for the Fourth of July
Chef Judi's picks for exactly where and what to eat on the Fourth of July in Sarasota, plus a recipe for corn with cilantro-lime butter.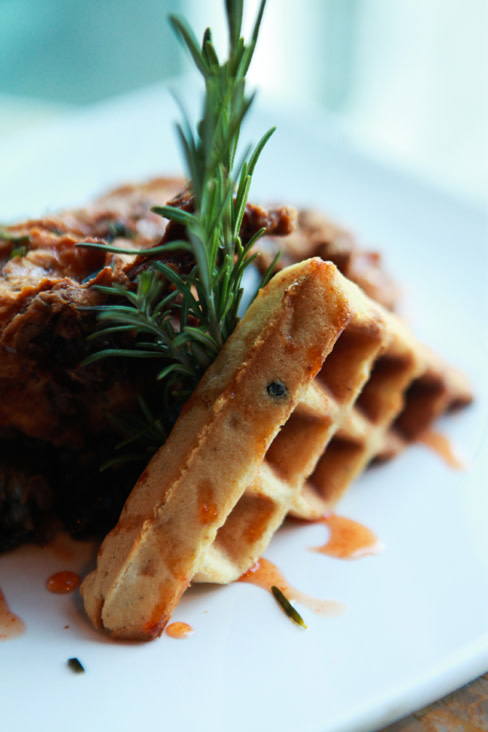 Suncoast Super Grand Prix boat parade watchers will want to get to Made and Mediterraneo on upper Main Street early and settle in with a giant burger and fruity cocktail (at Made) or a brick oven pizza and a bottle of Montepulciano at Mediterraneo.
On mid-Main Street you might want to enjoy happy hour at Hyde Park Steakhouse (go for a flatbread and oysters on the half shell and a tall Cape cod with lime) before grabbing  an iced latte and dessert at Pastry Art.
Lower Main will be packed for the fireworks, but a mojito and ceviche at Selva Grill are refreshing and light and provide some international flavor.
And if you're grilling at home, think about picking up some fresh Italian sausages from Piccolos in Gulf Gate—just make sure you call ahead with your order as their sausages are extremely popular. Also, the seedless watermelons at Yoder's Fresh Market are the best I've had in years and make the perfect dessert.
And of course, you need some corn on the cob for your holiday barbecue, right? Try this grilled corn recipe to add extra flavor—it's the perfect accompaniment for whatever you're making.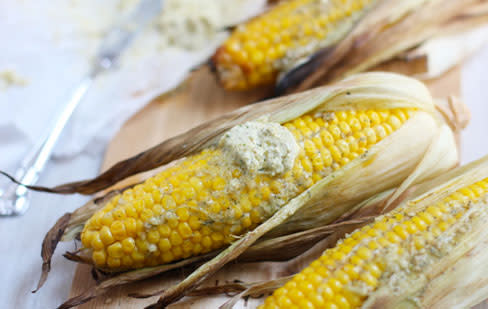 Grilled Corn with Cilantro-Lime Butter
Grill the corn:
Select young corn, which is sweeter and will caramelize better on the grill. Most people like to grill corn on the cob in their husks or wrapped in foil. Leaving the husks on and letting them get charred will add a smokiness to your grilled corn and keep in the moisture. Soaking the husks fully intact for 5 minutes will prevent the  husks from burning. Corn on the cob will take about ten minutes on medium-high heat. Turn often and watch for flare-ups. (Tip: Leaving on the long stalk also works as its own utensil to turn and lift the corn off the grill.) I like to serve the corn with cilantro-lime butter, recipe below.
Cilantro Lime Compound Butter
2 Tbsp. unsalted butter, softened
1 tsp. cilantro, finely chopped
1/2 tsp. fresh lime juice
Zest of half a lime
Pinch of salt
Mix all ingredients together and store in refrigerator. Rub on fresh and hot grilled or steamed corn on the cob.
Have a tasty, safe holiday, no matter where you decide to dine!
Click here to see where to watch the Fourth of July fireworks in Sarasota. >>