Article
Your Guide to the Fourth of July in Sarasota
What to eat, drink, watch and do.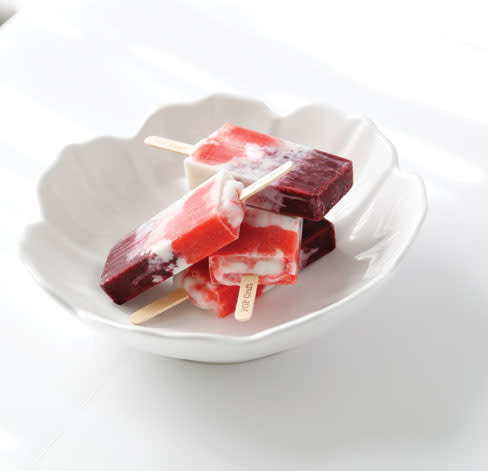 The Red, White & Blue
For a pop of patriotic colors and a great way to beat the steamy July heat, bite into one of Pop Craft's "Fourth Pops." These handmade red, white and blue treats blend fresh farmer's market strawberries, blueberries and coconut, and the Pop Craft people will even provide an ice pack for you to transport your pops to your family picnic. Turn the page to see where to watch the bottle rockets' red glare and more great ways to celebrate Independence Day. Pop Craft Pops, 2245 A Bee Ridge Road, (941) 706-2331.
Building the Big Dog
What is the Fourth of July without hotdogs on a paper plate? We asked Tony Fricano, whose Tony's Chicago Beef Co. in Gulf Gate won our "Sarasota's Best Hot Dog" competition last year, for tips on cooking and topping the perfect dog.
First of all, says Fricano, you've got to start with a steamed or broiled all-beef, skin-on hot dog—"you want the snap when you bite into it. And a steamed bun is important," he says. (Fricano recommends poppy seed.) Then top it Chicago style. While ratios are according to your taste, the order of layering the condiments is of supreme importance, he says. Start with yellow mustard, followed by green relish, chopped onion and diced tomato, a pickle spear, sport peppers and top it all off with celery salt. It doesn't get any more All-American than that.
$227 million
Amount Americans spent on imported fireworks in 2012.

Spirit of the Fourth
A custom cocktail with a presidential past.
We asked The Ritz-Carlton, Sarasota's new lead bartender, Ingi Sigurdsson, to create a Fourth of July cocktail just for Sarasotans. He came up with a pinky-red concoction he calls Jack's Rose. The main element is right out of the history books: Laird's Applejack, a spirit created at America's first commercial distillery in Scobeyville, N.J., in 1780. The folks at Laird claim their liquor has a Presidential pedigree: George Washington mentioned their Applejack in his diary, they say, and Abraham Lincoln sold Applejack at 12 cents a half-pint in his tavern. (Who knew Lincoln owned a tavern?) Here's to the spirit of history!
2 oz. Laird's Applejack
¾ oz. grenadine (housemade—recipe below)
¾ oz. fresh lemon juice
Shake and strain into a martini glass and garnish with a lemon twist.
To make the grenadine, mix one part white sugar to one part Pom pomegranate juice. Stir to combine until all the sugar has dissolved (do not heat).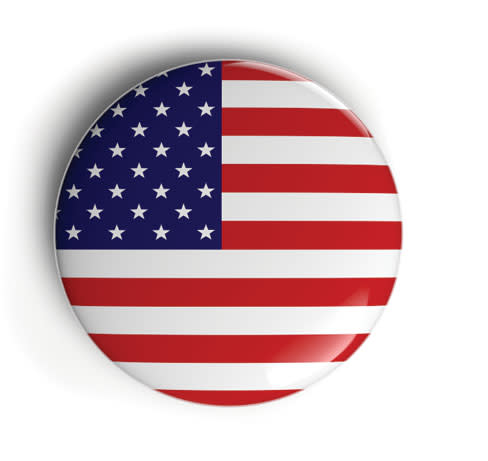 Fourth of July Movies
Not everyone likes to take on the heat and put on the bug spray to see the fireworks, so we asked movie buff extraordinaire Bill Woolridge of Video Renaissance about his favorite patriotic films. Get out the popcorn, turn up the A.C., and make it a stay-at-home night to remember.
Yankee Doodle Dandy (1942) –This musical recaps the life of Broadway's legendary George M. Cohan played by James Cagney, who contributed to World War I morale with his patriotic songs. "It takes place at the beginning of U.S. involvement in World War II—a very uncertain time. A big hit with audiences on the homefront."
Casablanca (1942) – Starring Humphrey Bogart and Ingrid Bergman. "I've seen this more than 100 times and never get tired of it.  It's about an ex-pat living in Europe who performs incredible acts of heroism. It's got sophistication and wit—stunning!"
Stars and Stripes Forever (1952) –Sgt. Major John Philip Sousa leaves the Marine Corps to form a band and re-enlists when the Spanish-American War starts. "It's so much fun, a wonderful story and I adore the music. It's as American as apple pie."
Saving Private Ryan (1998) – This epic film, set during the Normandy invasion, stars Tom Hanks and  Matt Damon and is directed by Steven Spielberg. "It exemplifies the best of human decency, courage and friendship and features not larger-than-life heroes but everyday joes who pull together."
Captain America (2011) – Based on the Marvel comic character, who after being turned down as medically unfit for the military, volunteers for a top-secret project that turns him into a superhero. "It's an affectionate homage to the early 1940s; kick your feet up, have some popcorn and just relax."
Click here to see the best places to watch Fourth of July fireworks in Sarasota. >>
This article appears in the July 2014 issue of Sarasota Magazine. Like what you read? Click here to subscribe. >>