Article
Yoder's Restaurant Serves Up Tasty Barbecue Ribs
Chef Judi and her five-year-old grand-nephew sample the tasty barbecue ribs at Yoder's Restaurant.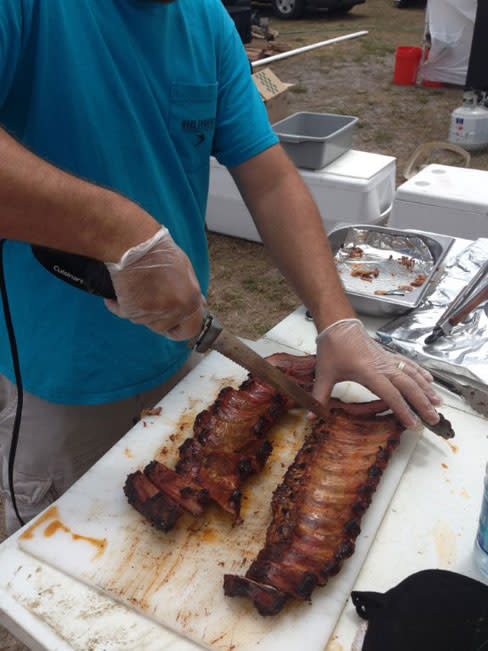 It has been a finger-lickin', sauce-drippin', fall-off-the-bone-tastin' month. Need I say that I am in smoked-meat heaven?
First, I judged the Gulf Coast Rhythm and Rib contest in Palmetto, and although it was a blind tasting, both Nos. 1 and 6 were tied for first place in my rib categories for sauce to rib quotient, overall smoke ring, juiciness and flavor—and how many stains I got on my white pants in one bite!
A week later, I was at the Suncoast Bluegrass and Rib Fest where I must say the chopped brisket sandwich stole the show over all the ribs combined.
And now I digress. A few weeks prior to these contests, our little grand-nephew—while entering Yoder's Market to buy candy—announced that the aroma (yes, he used the word "aroma") of the BBQ ribs was just too much to pass up and he needed to try them. Not to worry: We stocked up on Angry Bird gummy bears and gummy worms and almost anything gummy first, then dear Aunt Judi ordered a quarter of a rack of ribs to take home, thinking Jaden would take a taste and ask to go get chicken fingers. Well, after three ribs, he proclaimed they were the best ribs he'd ever had in his whole life (OK, so he is five but he was quite convincing).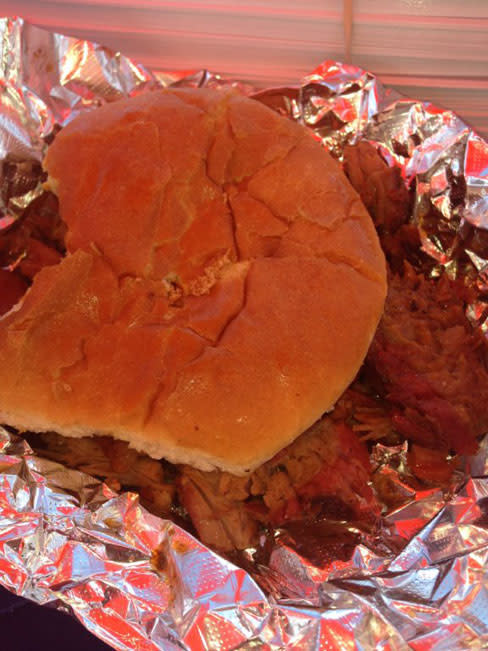 Knowing we were having a family BBQ the next day, Jaden asked me to go back to Yoder's and buy a bigger rack for the next day, being that they were so good. Never underestimate the taste buds of a five-year-old: The ribs were not just good, they were great! They were saucy, tender but not too tender and well-seasoned.
I mean, this kid was right. As far as a future rib judge goes, Jaden just might make the circuit. In the meantime, Yoder's market—yes, the place for candy, pumpkin bread and whoopie pies, not to mention Amish peanut butter cream pie—Is also home to great BBQ ribs.
Moral of the story: The sensors of good BBQ may be as close as the nearest kindergarten class.
Click here to read Chef Judi's Dish in our May issue. >>