Article
Savor Sarasota 2014 Prepares to Kick Off
Savor Sarasota 2014 kicks off June 1; plus, more barbecue news and where to find the best watermelon in town.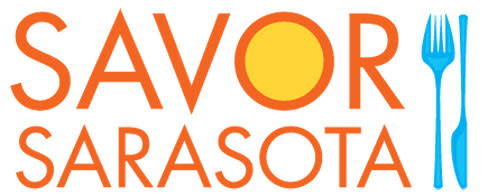 The heat is on, not just with 93 degree temps, haze rising from the pavement, but from the sizzling restaurant menus that appear on www.savorsarasota.com. This year, Restaurant Weeks—as in, two weeks—starts on June 1, with many restaurants offering two- or three-course lunches and three-course dinners with special wine promotions.
I am charting out my eating plan of attack and probably throwing Paleo to the side for a few weeks as I dive into some pretty creative menus.
So far I have mapped out dinners at Oh Mama Mia, Carmel Café, Bijou Café, Café Americano and The Table Creekside. I am sure to add about four more as the second week approaches, so stay tuned to my blog and social media posts and please let me know where you are savoring great cuisine around town.
This weekend was a finger-lickin' good one at the Minor family's 2014 rib contest. These men take the challenge so seriously that there has been an eight-year gap since the last one. Congratulations to Jim Minor for narrowly beating his dear dad, who first taught him the ropes of barbecue. And by the way, if there was a sides contest, the Ina Garten-style potato salad and darn good baked beans deserved a prize of their own.
Coming up this weekend will be the last time to pick up sunflowers, organic red kale and French radishes for the summer at the downtown Sarasota Farmer's Market. Worden Farms from Punta Gorda will be back this fall but shall be missed during the long humid summer.
And on a cooking note, the watermelon is beyond sweet and delicious right now so plan on making the most of it now that the temps are in the 90s. Best spots so far: Yoder's Produce and Fresh Market. Mmm—so good! And with all this Savor Sarasota dining coming up, I think some fruit for dinner might be in order.
Click here to read Chef Judi's Dish in our May issue. >>