Article
A Weekend Away at the Don Cesar Hotel in St. Petersburg
Chef Judi Gallagher spends a luxurious weekend at the famed Don Cesar Hotel in St. Petersburg.
A weekend getaway where one meets beach, spa and cuisine is a prescription for relaxation and comfort! And, perhaps even better, that destination is but 30 minutes or so up the road.
The Don Cesar, a St. Pete Beach institution, was our sanctuary; even fog and slight rain could not dampen the spirit. After all, the fog will lift and the Florida sunshine is always mere cloud away.
Here was the itinerary for our trip:
Day One: Check in and head straight to the beach. Sip a cocktail or take a long stroll and relax.
Maritana Grille is worthy of dinner reservations both nights, but if it is decided jeans and beach hair are more one's preference, the Sea Porch restaurant offers a decadent lobster pasta, as well as a whimsical play on ice cream sandwiches--a true beachside culinary respite!
As for Maritana Grille, the AAA four-star diamond rating says volumes…and Maritana delivers, with a chic dining experience, capitalized by appealing saltwater fish tanks and an ambience that depicts a city vibe. The focus is on local seafood with a culinary twist (black grouper with lobster saffron emulsion was divine), but make no mistake, carnivores will love the sous vide venison with a hint of smoked salt, as well as lamb chops with Fuji apple and black trumpets.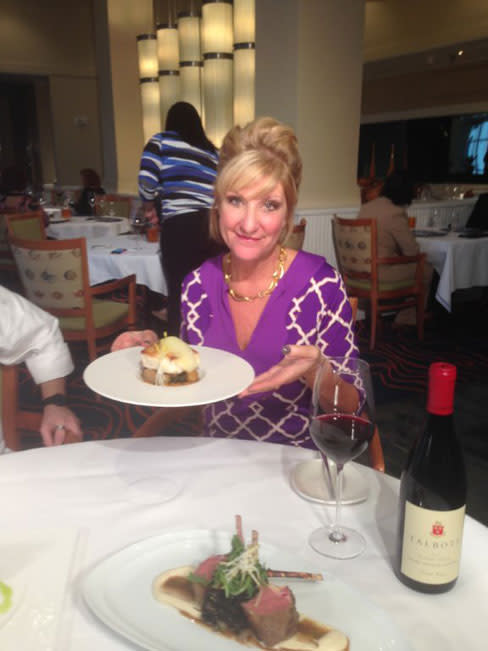 There is a private chef's table in the kitchen for those wanting the "full Monty" of an epicurean experience: a close-up food and wine pairing with Executive Chef Kenny Hunsberger.
Other highlights: Foie gras duo with vanilla sauterne and roasted grapes beyond memorable; seared diver scallops with parsnips, pancetta and brown butter sauce stood out as "don't bypass!"
The wine list is extensive; with the half-bottle selections very impressive.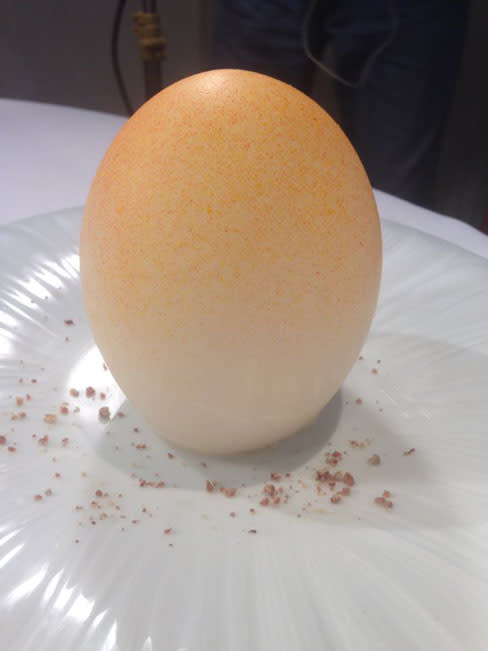 As for dessert, whether one craves sweets or not, "The Reveal" is a tempting and most creative option. A beautiful white-chocolate egg is presented at the table, then warm maple syrup poured over the top unveils, just like a flower, an amazing, petite spice cake and apple compote. It is the fitting encore of a culinary mecca.
Looking for a little lively? After dinner, the tequila bar on the beach has an extensive tequila selection and a gregarious crowd. Romantics can also grab a glass of champagne and lounge in the lobby as the piano plays jazz.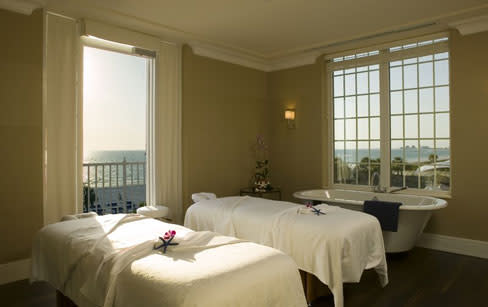 Day Two: Start with a long beach walk and head to the Sea Porch Restaurant for chorizo plantain hash and poached eggs with chipotle hollandaise.
Time now for the spa experience? Trust me, spend the day in the inviting environs of Oceana, and enjoy lunch in between treatments on the rooftop lounge.
By now it is time to enjoy sunset, shower and head back to Maritana Grille. At about 10 p.m. you will feel every bit as relaxed as a two-week vacation.
Day Three: A light breakfast of fruit, a long walk, and, a most-pleasing swim in the tropical pool before check out.
Ah, and to think it is just up the road… a food lovers' beach paradise, elegance personified!
To read Chef Judi's dish in our March 2014 issue, click here. >>