Article
Chef Judi Shares Her Favorite Sarasota Valentine's Day Treats
For those who love savory treats like she does, Chef Judi pens a love letter to her favorite Sarasota Valentine's Day foods.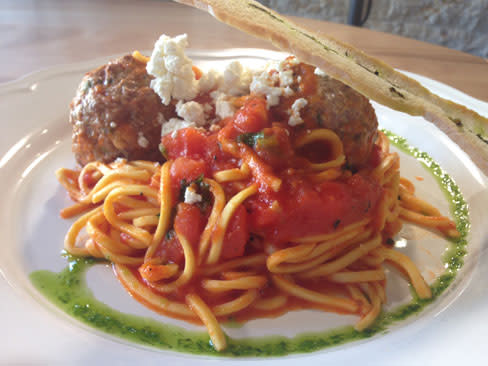 Is Valentine's Day really a holiday if you don't like chocolate?
I was that lady. "Darn," I would say to myself, "another Russell Stover heart-shaped box of chocolate." I so wished for a fresh basket of sweet strawberries and cream, or better yet, a rustic apple tart—but somehow the big heart day does not ring the same for those who don't love sweets. My son would anxiously wait for me to try several chocolates (the fruity creamy centers being the worst), and somehow I faked it well enough to give the impression that I needed yet another box for Mother's Day, Hanukkah or any other possible holiday that cried out "candy!"
Well, the kids are older now and finally realize that chocolate is not my love—rather, their thoughtfulness as wee little ones. I do, however, have a love of savory treats, and if one could wrap a grilled porterhouse steak with asparagus and Hollandaise sauce, and a huge chopped salad with chopped crispy smoked bacon and Russian dressing, I would call that true love.
So for Valentine's Day I have decided to compose a love letter to those foods around town with which I feel a love connection. Here goes:
Dear braised pork tacos at Eat Here, your flavor and juicy, tender bite with that touch of thyme Bearnaise makes me want to ask you to go steady.
Dear Tiger's Milk at Jalea, you have just the right amount of spice and attitude to make my heart skip a beat and keep me wanting more.
To the yucca mozzarella rolls at The Table Creekside, you're too adorable for words. I could just eat you up—and usually do, at least a half dozen at a time. You're so soft and pillowy—how do you do it?
I love you, grilled skirt steak at Darwin's on Fourth. You just get me, with that sweet chili sauce and the plantains.
Hey, Chef Sol's cheesecake at Hotel Indigo, don't even think I can stand just once piece. You are enormous in both size and creamy flavor, right down to your wonderful graham cracker crust. Who needs Carnegie Deli when I have you so close to my heart in Southwest Florida?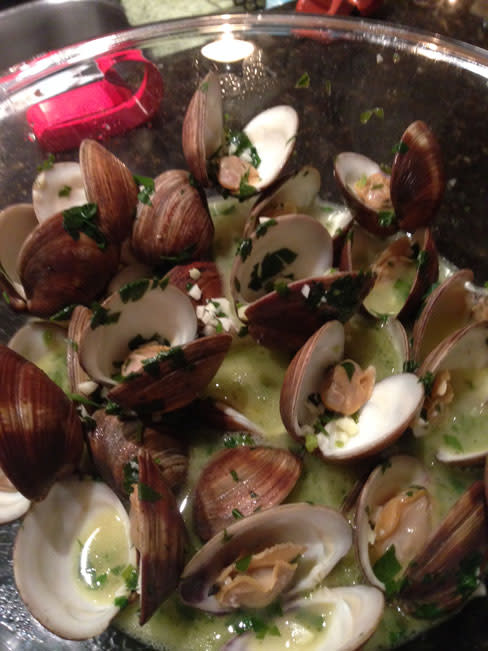 Ginger clams at Yummy House, do I even have to say it? You are so—yes—yummy. You sitting on the table with Peking Duck makes me feel so whole and secure.
To whom it may concern, I confess my undying love of pasta, and assure you my commitment to indulging in the creamy pasta with truffle oil and pancetta at Made in Italy has made me a better person.
To the No. 5 at Mozzarella Fella: You hunk of breaded veal and sauteed broccoli rabe with fresh mozzarella, you—how do I stay away? Your bread tugs at my heart and the ruby-red of your sundried tomatoes just fill my taste buds.
Whiteberry, you little tart dish of refreshing yogurt (especially dressed with mango and berries)—don't underestimate how sweet you are to me on a hot steamy day.
I love your earthiness, mushroom bisque at Indigenous. Never change the way you are.
And to all those other little crushes—and you know who you are—don't forget how much you mean to me every time I see you on the menu…
Love, Chef Judi
Full disclosure: I'm a restaurant and hospitality-industry consultant some picks may come from my clients; however, all opinions are my own.
Click here to read Chef Judi's Dish in our February issue. >>